SakerPride - "Telling the Saker Story & MORE"

GOD, in His infinite Grace and Mercy, allowed me to still be alive and kicking on Saturday, the 15th day of November 2014 which marked exactly 50 years of my being on Planet Earth! My amazing Family and Friends saw fit to Organize a BIRTHDAY BASH, a "THANKSGIVING SERVICE" and BRUNCH to Celebrate the Event! Cannot THANK them, and all those who honored us with their presence, enough! 

This page has been set up in acknowledgement of the TIME, ENERGY and FINANCES they selflessly and sacrificially put forth, as a TRIBUTE to them, and most importantly as a TESTAMENT of THE GOODNESS OF OUR GOD who sees fit to BLESS and show FAVOR not because the beneficiary is "deserving", but because 

HE IS WHO HE IS: Merciful, Loving and extremely liberal with His "SORRY HEART"!

TO HIM BE ALL THE GLORY & HONOR!

THAT 50th BIRTHDAY BASH

FROM A to Z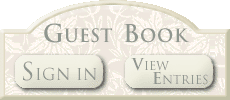 "BIRTHDAY BASH EVE"! 

(November 14 2014)

AS CAPTURED BY THE GUESTS!

THE BANQUET ACCORDING TO UNCLE JASPER OJONGTAMBIA!

THE WEEKEND THROUGH THE LENS OF  NAMONDO NASAH LIMA'S CAMERA

PLEASE CLICK ON IMAGE BELOW TO WATCH SNIPPET OF THE CLASS OF '81 "SHOW-SHOW" AS RECORDED BY OUR CARAT, CHELSEA TAYUI!

PLEASE CLICK ON PLAY BUTTONS BELOW TO VIEW VIDEO CLIPS OF THE EVENING'S HIGHLIGHTS AS RECORDED BY CLASS OF '81's MARU ETTA NKWELLE's CELLPHONE!

PLEASE CLICK ON EACH OF THE 5 IMAGES TO VIEW THE ALBUMS!

A FEW GUESTS GO ON THE RECORD ...

"PERFORMANCES" BY "LA CHORALE DU CINQUANTENAIRE", 

as recorded by "MOLA NJOH"!

Ms Manuela Evenye Monjimbo

(Organizer/Coordinator)

Mrs. Namondo (Didi) Mbiwan Ndando

(Organizer)

Ms Roseline Nzegge Ngaaje

(Planner)

Mr. Samuel Mokoko Mokeba

(Organizer/Emcee)

Dr. Mrs. Etonde Musonge Tarkang

(Organizer)

Mr. Victor Tabe Tarkang 

(aka "Mola Njoh)

(Emcee)

Mr. Tinzim Fon-Ndikum

(DJ)

Ms Justine Mbianda

(Emcee)

PLEASE CLICK ON IMAGE TO THE RIGHT TO ACCESS BIRTHDAY BASH WEBSITE!

Mr. Eyole Mbongo

(Official/Professional Photographer)

PLEASE CLICK ON PHOTO TO VIEW PRELIMINARY PICTURES CAPTURED by OFFICIAL/PROFESSIONAL PHOTOGRAPHER

PLEASE CLICK ON ICON ABOVE TO READ TRIBUTE WRITTEN & DELIVERED by Dr. NESSIE NDIVE HILL DURING THE BASH 

PLEASE CLICK ON IMAGE ABOVE TO VIEW ALBUM!

CLICK ON IMAGES TO VIEW/LISTEN!

TRIBUTE by Dr. Nessie Ndive Hill. 

Text posted further below.

PLEASE CLICK ON ICON ABOVE TO VIEW THE ORDER OF WORSHIP & HYMNS IN DOUALA & ENGLISH

PLEASE CLICK ON ICON ABOVE TO READ TRIBUTE by AATSA ATOGHO Esq. and PRESENTED by his brother, Dr. ATA ATOGHO DURING THE BASH 

BIRTHDAY WISHES FROM AFAR ...

PLEASE CLICK ON ICON ABOVE TO READ TRIBUTE by MARIE TAKUSI NJOWO and PRESENTED by Emcee JUSTINE MBIANDA DURING THE BASH 

PLEASE CLICK TO VIEW PRE-RECORDED VIDEOS FROM "Biggest Sis" EBOB MBIWAN TANYI in Douala, Cameroon & Oga LUMA MONJIMBO in Abuja Nigeria!

(One of the Evening's Pleasant Surprises!)

Above: Some of the Bday Notes from my students. Right: Bday cards that accompanied gifts or came in the mail.How SWEET!

Happy Birthday Song by Family & Friends at the stroke of Midnight on November 15th 2014, with participation from Mr. Luma Monjimbo in Abuja and Mrs. Ebob Mbiwan Tanyi in Douala via phone! 

(Recorded by Mrs. Beatrice Mensah Tayui)

Customized/Engraved Musical Trinket Box offered by the Class of '81!

Top: Paulyne Ngalame Ntuba & Dr. Mrs. Mbone Ngalame Mballesube.

Right: Mrs. Valerie Kome Ngalame.

Top: Dr. Mrs. Enaka Yembe Njoh

Below: Ms Jeniffer Loney