SakerPride - "Telling the Saker Story & MORE"

THIS PAGE, JUST AS ITS "TWIN" THAT BEARS THE SAME NAME, (CARAT GLINTS), honors the CHILDREN OF SAKERETTES, (CHRISTENED "CARATS"), WHO ARE UPHOLDING AND PRESERVING - IF NOT SURPASSING THE BRILLIANCE, SAVOIR FAIRE & SKILLS  PASSED ON TO THEM BY THEIR MOTHERS.

IT IS DEDICATED TO TELLING THE COMPELLING, INSPIRATIONAL & CAPTIVATING STORIES OF THESE AMAZING CHILDREN, SOME OF WHOM ARE BONA FIDE SAKERETTES THEMSELVES; 

TRUE SAKERETTES IN THEIR OWN RIGHT!

HARVARD CARAT INSPIRES ...

LET'S HEAR IT FOR MS MANDI NYAMBI

Every year in the month of June, the Black Scholars Community Partnership salutes hundreds of Graduating African American High School Seniors in Westchester County who have scored a GPA (Grade Point Average) of 3.0 or greater, making them eligible for Honor Roll status.

The students are honored at the annual Recognition Reception at Manhattanville College's Reid Castle in which Proclamations from local officials are presented, inspiring keynote addresses are delivered from Black Scholars alumni who have returned to share their tales of success and encourage their successors to stay the course, and teachers are lauded for playing a significant role in preparing their students for the future.

This past Sunday, June 1st 2014 our very own CARAT MANDI NYAMBI, daughter of Class of 1988's PAMELLA TAH NYAMBI, a former award recipient and currently a junior studying at Harvard, was chosen as the Guest Speaker. A 2011 graduate of Woodlands High School, she is a premedical student and a degree candidate in the Department of Human Development and Regenerative Biology. In college, she is a member of The Black Students Association, a member of The Association of Black Women, Associate Editor of The Harvard Crimson and a member of The Drug and Alcohol Peer Advisors (DAPA). She plans to attend medical school with a concentration on surgery in either oncology or gynecology & obstetrics. Her ardent wish is to use her expertise for international non-profit organizations like Doctors Without Borders.

(For more information on her Activities and Exploits, Check out the Following Links: 

I have posted Mandi's Keynote Address below in its ENTIRETY. I implore you to read it through, so you can understand why she received a Standing Ovation for it!

Against the Odds, We Rise: Black Scholars of Westchester Address

Good afternoon distinguished guests, the board, parents and scholars. I heard a congratulations is in order. Apparently a large body of good looking minority students have been absolutely killing it academically and that is cause for celebration. It is an honor and my great privilege to speak before you all today. Thank you to the board of the Black Scholars Community Partnership of Westchester Initiative for inviting me.

I came here today to tell you two things: one of them you may have already figured out, and the other you may doubt. 1. You are a minority and your success is significant. 2. You are valid. Usually for these kinds of things, they invite an older, accomplished and exceptionally distinguished individual-- instead you got me. The advantage is that I don't have any brand, reputation or agenda to protect, so I can be very honest and frank with all of you. So let me tell you a little bit about myself. Three years ago, I was sitting where you guys are sitting. I was situated towards back and could barely see what was going on, because I'm short, but I was here. Before that, I was in the same schools you all attend and I learned from the same teachers you've had. This is all to say that I am just like you.

My parents were born and raised in Cameroon, a West African country. Both of their parents were poor, illiterate farmers. They married and moved to Antwerp, Belgium where my dad got his PhD and my mother did her bachelors. That is where I was born. My first language was a mix of Dutch and English. Today, I am the proud product of the Greenburgh 7 school district. When I was a Senior at Woodlands High School, I entered the college application process more-or-less blindly. I had no relatives that had applied to college in the United States. So our strategy was to cast a wide net, pray and wait. The week before MIT's early action deadline, I decided I had to take a leap of faith. My dad and I stayed up late 3 nights in a row that November, to make sure everything was perfect. A month later, after a rigorous concert band rehearsal, I used my friend's smartphone to check my email. I stopped breathing… "Dear Mandi Nyambi, We are delighted…" I have no idea what the rest of the letter said. I instantly lost my gift of sight as tears welled up in my eyes and I screamed. It took me 30 minutes to calm down before I could drive home to tell my family. Looking back, I don't know if that was the smartest time for me to open that email. It would've been really awkward if I broke down sobbing in front of the whole band out of rejection… but… YOLO. I submitted 16 more applications thereafter. The final tally: 17 applications, 15 Acceptances and 2 wait-lists. No one could say no to me, and I felt extremely blessed.

  It was a whirlwind process and thankfully I had a lot of support. However, there was one support system that fell through. My high school best friend, was my one source of disappointment during that time period. She said something to me that I will never forget. Keep in mind, she's caucasian. In response to my MIT acceptance, she said, " Well of course you got in, you're black! Haven't you heard of affirmative action?" For a little while, I actually believed that nonsense. But looking back at my track record, I found that to be an incredulous statement. How could 17 different highly ranked schools only accept me on the basis of my skin color, it just doesn't make any sense. For a long time I questioned my worth. Did I really earn this? Was I smart enough? Would I be able to keep up with the other students? Did I belong at a prestigious institution? Was my acceptance valid? The answers to all of these questions was, and always will be, a resounding YES! And the same goes for all of you. There will be people, strangers and confidants alike, that will question you. They will try to make you insecure about your potential and they will try to bring you down to their level. Above all, you should know that the success you have gained is no mistake, it was no fluke and your confidence in yourself is the thickest and most important armor you could wear. Most critically know that you are valid. To be honest, I chose to go to Harvard because I knew it was the best and I deserved the best. That's because, like you, I am valid.

Minority students across the country are no longer accepting anything short of the respect they deserve and the equal opportunities they've earned. When you go to college in the Fall, you should demand that of your respective institutions, and especially of your peers.

A recent article in The Atlantic told the story of Clyde Ross. Born in 1923, Clyde Ross grew up in Clarksdale, Mississippi the birthplace of the blues incubating the womb in the Jim Crow South. Clyde was a smart child, but at the time, his color was far more important. His teacher thought he should attend a more challenging school. However, there was very little support for educating black people in Mississippi. But Julius Rosenwald, a part owner of Sears, Roebuck, had begun an ambitious effort to build schools for black children throughout the South. Ross's teacher believed he should attend the local Rosenwald school. Unfortunately, it was too far for Ross to walk and get back in time to work in the fields. Local white children had a school bus, but as an African American, Clyde Ross did not, and thus lost the chance to better his education. This is the timeless tale of the education of African Americans, and minorities in the United States: a lack of access to equal education. Though this country was built by us, it unfortunately, was never intended for us. In the recent decades our society has shifted to try to correct many of our nation's historical flaws. One of these bandaid-like solutions has been legislation like the Affirmative Action policy that has been adopted by several institutions of higher education. Affirmative action attempts to ameliorate the symptomatic consequences of a deeply ill and systemic problem in the American Education System. That problem, at the most basic level, is racism. So what has been our community's solution to that? Changing our appearance to seem more respectable a.k.a. white. Young men, fasten your trousers with a belt, leave those hoodies in your closet. Young ladies, don't you dare leave the house revealing too much cleavage and you better not shake what your mama gave ya in those streets. This has been the dominant song of our parents generation. Most importantly, leave ebonics to the rappers, not the scholars. All of these, efforts, however, are in vain because it just doesn't matter how white we try to act, you can't run from the skin you're in.

Example: Harvard Professor Henry Louis Gates, made the mistake of being black and locked out of his house. In 2009, he was arrested for breaking and entering into his Cambridge home after Police officers did not believe he was who he claimed to be. Professor Gates is the epitome of trying to gain respect by maintaining a "respectable" outward appearance. Today, in America you can be a faculty member of the most prestigious institution in the world, but there is still no get-out-of-jail-free card for being black. The Atlantic addressed this issue saying, and I quote, "The kind of trenchant racism to which black people have persistently been subjected can never be defeated by making its victims more respectable. The essence of American racism is disrespect."

I have never been as acutely aware of my race, as I have been during my time at Harvard College. I did not fully grasp the gravity of my success in getting into the school until I had spent time in the classrooms, made friends with people from around the country and the world. Don't get me wrong, I love my school. You can get fresh cookies delivered to your dorm room until 3 AM. Further, it's the only University I know that is more proud of its dropouts-- Bill Gates, Mark Zuckerberg-- than its actual alumni. I am on my way to becoming the person I've always dreamed of as a result of the people and opportunities that my Harvard education has afforded me. But when students write articles in the school newspaper that become the topic of international discussion that say, every minority on campus doesn't belong, because they're only there to fulfill some quota, you get discouraged. When someone says that equipping a black person with the education to become a surgeon, a profession I want to pursue, is equal to teaching a blind person to fly a commercial plane, you get discouraged. When someone on your campus, a peer, questions not only your ability to read but your basic existence, at the very least, you get discouraged. And this is the least harmful that racism has ever been in the history of our great nation.

Like I said I came here to tell you two things: one of them is tough to hear out, and the other you need to know now, because I didn't know it then. 

1. You are a minority. 

2. You are valid. 

You are a minority and your experiences are valid and you are of extreme value to the future success of this country. You have made great accomplishments in a climate where people are waiting and watching, sometimes even praying for you to fail. Therefore, demand the respect that you deserve, and don't make exceptions for anyone. You deserve the best, so don't ever feel like you need to settle.

Now that I have sufficiently acknowledged the significance of your background and your success. I'm going to try and cover just what to do with that in the next chapter of your life: college.

  In the realm of college life there is the big three: Good grades, fun/friends, and sleep. However it's said to be impossible to achieve more than two out of those three. Think hard about which two you'll chose to focus on. All I will say is, naps were invented for a reason and 8 hours is only a recommendation. But seriously, use this summer to reflect on the last four years of high school, and let that fuel your ambitions for the next four o. Be thoughtful and intentional about the decisions you make in college. They will make a big impact on the person you become and the overall experience you have.

After three years, thousands of dollars and countless sleepless nights, I think I've finally uncovered the point of college. The degree, though I won't be sad to receive mine next spring, should not be the end goal here. You should be striving towards unlocking your full potential. You think you've worked hard now, and you have, but just wait. At the end of my sophomore fall I found myself left with 4 days, 2 exams (one in Molecular and Cellular biology and another in stem cell biology) and a 20 page term paper for my Sociology class. Across those 4 days, I slept 5 hours, wrote 21 pages, and ran 2 miles to hand in my and two of my friends' term papers with 3 minutes to spare. I promise, I am not bragging, nor am I exaggerating. It was a terrible time, and to top it off, that was the same day as the Newtown shooting. That was my easiest semester at Harvard. Each time I close the books on a semester, I think to myself, "Finally, the worst is over. Next semester I'll just take a few science classes and it won't be that bad…" Somehow college manages to trump itself each semester.

This semester I decided to join a limb regeneration lab that studies axolotl salamanders. If you want to picture what they look like, think of small alien/clownlike amphibians; they're like something out of Star Wars or Monsters Inc. The most fascinating characteristics about these salamanders is that they can regrow entire limbs. Each time you cut off one of their legs, it grows back and the process has been so evolutionarily refined that you can't tell the difference between a regenerated leg and the original. Humans are supposed to be one of the most sophisticated species on the planet, and yet we are leagues behind these small creatures in wound healing. My senior thesis will be focussing on a specific gene, found in the human genome that is absent in the axolotl genome. Basically, we've got something that they don't. We think that this gene is the reason why we can't grow back entire limbs and if we just turn it off, we might be able to unlock a myriad of possibilities. What this means is we harness the potential to dismantle the previously accepted laws of nature, but a few minor things stand in our way. Taken more metaphorically I can apply this hypothesis to all of you. Each and every one of you has demonstrated the ability to succeed. If you've looked in the mirror lately, you know exactly what success looks like and it looks pretty good. Though the challenges you will face will continue to grow in intensity and difficulty, you all have the tools you need to overcome them. It's just a simple matter of turning off a few mental blocks and unlocking your full potential.

You have all looked adversity in the eye, and chosen to rise. We are the leaders, and the change makers. People may be waiting for you to fail, but even more people are supporting you and cheering you on, including me. You are each on the cusp of greatness so be bold, and make change. This week we lost a great changemaker, Maya Angelou. I want to leave you with her words that have inspired me time and time again:

"Out of the huts of history's shame, I rise.

Up from a past that's rooted in pain, I rise

I'm a black ocean, leaping and wide,

Welling and swelling I bear in the tide.

Leaving behind nights of terror and fear, I rise

Into a daybreak that's wondrously clear, I rise

Bringing the gifts that my ancestors gave,

I am the dream and the hope of the slave.

I rise

I rise

I rise."

Remember, you are valid.


Please Click to watch DAPA's version of Miley Cyrus' "23", featuring MANDI and her peers.

(MANDI joined DAPA, (The Drug and Alcohol Peer Advisors), her Freshman year and is more than ecstatic to serve on the PR committee.

MANDI, (in White), with Mom & Dad (far left), and siblings.

"THE NYAMBI GIRLS"

RAT Pam Tah Nyambi & CARAT Daughters.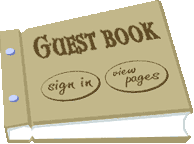 QUITE THE "ARTISTE" AT THE RIPE OLD AGE OF ... 12!

CARAT MALAIKAH EJELLE

PROUD MOM, NADIA EJELLE

(Class of 1986)

Drawing anything - even stick figures, has always been a huge challenge for me. The Maps of Cameroon I drew in Mr. Kendong's Geography class looked exactly like the Yams in Mile 17 Junction, and my attempts at drawing Australia and New Zealand yielded structures that looked more like they belonged under the label "PANCAKE" in Miss Williams' Cookery Book! It is no wonder then that I was totally BLOWN AWAY when I saw just one of CUTE, SMART and PRECOCIOUS Malaikah's drawings that her mother happened to post on Facebook a little while ago. You bet I POUNCED on the opportunity to ask for details and a few more "samples" of the little darlings' Chefs d'Oeuvre. Here's her story - SO FAR, because there's certainly MUCH MORE TO COME!!! 

"HUMBLE BEGINNINGS"

Balcony decorating and Ice Painting at age 7!!!

Malaikah fell in love with Japanese comics, specifically Manga at the age of 8. From the moment she cracked open her first Manga comic," Manga Messiah," she's been teaching herself to draw. Library visits took on a whole new light when she discovered she could get, "How to draw Manga" books from there and many a time, mum had to screen the book pile to make sure there were other books included apart from drawing books. Many a wall, school book, t-shirt, back pack, shoes, you name it, has provided the necessary canvas for her to practice and practice some more drawing. She is always looking to get better at her craft and spends hours on end working on minute details. She is grateful to share a little bit of her work with you and hopes you enjoy it. (Like there's a chance you might not!)

Malaikah is 12 years old and will be heading off to Junior High in the Fall.

IT'S RAINING CARAT BARRISTERS IN CAMEROON!!!

YAOUNDE - DOUALA - BUEA

IN DOUALA

BARRISTER PERCY FORFEKE with PROUD CLASS OF 1984's PATIENCE FORFEKE CHERNO BARRY

BRAVO!!

IN YAOUNDE

BARRISTER WILLIAM ACHU with PROUD CLASS OF 1980 Mom PAULYNE ENEKE AKO  and equally proud Class of 1980 Aunty, HARRIET ANIKE NOKURI, (standing right in picture above), Class of '81 Aunty MERCY BATUO MBU (top picture), and Class of '81 Aunty FELICIA DIMLA

KUDOS!!!

IN BUEA

CLASS OF 1999's BARRISTER VIOLET NADUVI ARREY, Daughter of CLASS OF 1976's CECILIA ARREY.

ABOVE, with her Class of 1999 Classmates.

BELOW, with her Uncle & Aunt, CLASS OF 1977's FRIDA EBIKA EGBE ARREY.

WAY TO GO!

GET YOUR DANCE ... IN HIGH HEELS ON WITH

CARAT-SAKERETTE MBANGE NGAAJE aka "GEENA DRIVEN"

The FACT that the THE DALLAS MORNING NEWS took note of her SKILLS and decided to check her out LIVE should tell you SOMETHING; Shouldn't it? Check out their complete March 25 2014 NEWS STORY by clicking on the link below:

Just about a week ago now, I got a very heartwarming email from a SakerPride reader who lives in ... Sydney, Australia. Here are a couple of lines from that email:

 "... Since discovering this website I am really impressed with all the information, love and time you put into it. It's opened a completely different aspect of Saker life to me and seeing what Ex-Sakerettes have achieved and are still achieving is absolutely mind blowing. Looking at at all the different skills Ex-Sakerettes have, they could potentially run a small country peacefully."

You might be SHOCKED to hear me say that I DISagree with her! WHY?? Only because of that one word "small", she chose to put before the word "country"!! Medium-Sized or BIG Country, nkoh? YES WE CAN oh! (As if the homes we run are not "Small Countries" to start with, especially for some of us who have made quite a few trips to the "Labor Room" and have Football, Basketball and Volleyball teams all bearing the same Last Name to show for it!! PUH-LEASE!!!

Now, when she mentioned SKILLS, I am not too sure whether or not she had not just "common" DANCING, but DANCING IN HEELS - as in "COSH-COSH TALONGS" on her list. Well, if she didn't, she'd do well to add it in a hurry, because it is no common feat to walk or run, let alone DANCE in 4 inch heels! (Just ask some of us who always look like our Pastor must have preached a horrible sermon, because of the strained look on our faces as we toil our K-legged way across the Church Parking Lot to our respective cars after service!! WIYIRI!!!)

Anyway ... Class of 1978's Ms Roseline Nzegge Ngaaje birthed this baby girl she named MBANGE, who, once she came of (Secondary School) age, became SBC's Class of 1999's Student #3572. That is FACT. What I am not so sure about, however, is if she came with all the bones the average human being has, because her twists, turns and "MOVES" do give one reason to wonder! Some of them can be observed in the Video below, by the way, so why don't you just watch it?

The National Science Foundation (NSF) has announced this year's recipients of Graduate Research Fellowships (GRF). 

NSF awarded the GRF to 2,000 individuals from among 16,500 applicants in 2015.

The NSF Graduate Research Fellowship Program recognizes and supports outstanding graduate students in NSF-supported science, technology, engineering, and mathematics disciplines who are pursuing research-based Master's and doctoral degrees at accredited United States institutions.

Please, down a couple of PANADOL tablets and read the JAW-BREAKING, SENSE-PASS-EINSTEIN details below. Or if you'd rather NOT take SakerPride's word for it, you are more than welcome to click on the link below and read the story off The University of Michigan's own Website!

​HEARTY & WELL-DESERVED CONGRATS TO BOTH "RAT" & "CARAT"!! 

 Something tells me this is just the beginning, by the way!

LET'S HEAR IT FOR CARAT LYDIA ATANCHO, 

(Daughter of Class of 1978's MERCY DASI ATANGCHO),

2015 NATIONAL SCIENCE FOUNDATION GRADUATE FELLOWSHIP AWARD WINNER!!!

SAKERETTE & CARAT GRADUATIONS, 2015 EDITION!!

CONGRATS TO ALL THE RATS, CARATS ... & GRAND CARATS!!!

PLEASE CLICK ON THIS IMAGE TO VIEW COMPLETE CAPTIONED PHOTO ALBUM!

AIN'T NOTHING COMMON ABOUT THE 2015 COMMON ENTRANCE EXAM RESULTS OH!

Here, VERBATIM is what CAMEROON TRIBUNE'S Nkeze MBONWOH wrote about the 2015 COMMON ENTRANCE EXAM RESULTS yesterday June 2 2015:

Fako Tops Common Entrance Results 

The results of the 2015 Common Entrance Examination into grammar schools in the South West Region were published over the weekend, with a 88.1 per cent performance, down from 88.06 per cent in 2014.

A total of 21,204 candidates registered for the examination, with 21,072 effectively writing and 18,575 passing. Among successful candidates, 17,136 made it in List 'A' or honours roll while 1,439 were on List 'B.' Of the six administrative divisions in the South West Region, Fako came best with 93.77 per cent passes while Kupe Muanenguba came last with 71.6 per cent. Lebialem came second with 92.4 per cent, Manyu 91.9 per cent, Ndian 87.2 per cent, and Meme 83.2 per cent.

Successful pupils seeking admission into State-owned colleges will undergo interviews from June 15-19, 2015. A regional coordination meeting has been called by the Regional Delegate of Secondary Education to involve Principals of colleges and Divisional Delegates of Secondary Education to be held after interviews to approve admissions into Forms One of various schools.

If you happen to have ties to FAKO DIVISION, then of course, you should be mighty PROUD! 

That said and established, here's why you should be even PROUDER if you are a SAKERETTE:

HERE ARE THE AMAZING STATS OF THE OUTSTANDING ALCEF BILINGUAL DAY CARE, NURSERY & PRIMARY SCHOOL IN LIMBE, WHOSE PROPRIETRESS, (Mrs. EBOB MBIWAN TANYI), IS A CLASS OF 1974 SAKERETTE:

NUMBER OF ALCEF STUDENTS WHO SAT THE 2015 COMMON ENTRANCE EXAM: 14

NUMBER OF STUDENTS WHO PASSED: 14

NUMBER OF STUDENTS WHO PASSED IN LIST "A": 14

Wait! Ah neva tell'am finish!!!!

NUMBER OF ALCEF CARATS WHO SAT THE EXAM: 1

(Now, could there be some MUMU out there asking wehda e pass, and if so, which list??????CHAI, MASSA!!)

You bet, Mr. RYAN MOTANGA, SON of CLASS OF 1997's Mrs. MARJA ETCHI MOTANGA, Grand Nephew of Class of 1969's Mrs. Eyere Mbiwan Takor, and 2nd Cousin of The Class of '74 Proprietress herself, PASSED IN LIST "A"!!! 

And just because you might sit there thinking his skills are limited to "ACADEMICS", I have posted the VIDEO SNIPPET below so you know he also has exceptional CULINARY prowess oh! (LOL!!!) ALCEF, OYAAAAAY!

FOR MORE INFORMATION ON ALCEF, CHECK OUT THE NEWS/ADS PAGE ON THIS WEBSITE @:

What have we been up to? Well, find out for yourselves!

Posted by ALCEF School on Wednesday, May 20, 2015
CARAT Ryan Motanga at his Graduation Today, June 3 2015, with his little sister Eliora, more delighted, I suspect, by the "dodo" and chicken in that lunch pack, than by her older brother's achievement!

LOL!

And here is CARAT Kenza Motanga who came second in her class!!!

Aunty Egbe...there is nothing like having your child attend a school that is backed by strong Christian Principles! The Word of God never returns void! Thanks aunty Ebob Mbiwan Tanyi.

Posted by La Marj on Wednesday, June 3, 2015
A Tiny Snippet Of Today's Graduation/Prize Award Ceremony. Sound Advice taken straight from the pages of The Good Book! (06/03/15)

THE LAMBE CARATS' BAPTISM - SUNDAY JUNE 21 2015

@ WEBB BAPTIST CHURCH, ARLINGTON, TEXAS

PLEASE CLICK ON THIS IMAGE TO VIEW PHOTO ALBUM!

You bet their SAKERETTE Aunties turned out in droves to support them!

They took to the stage and, led by Recording Artist, Class of '84's Anita Balinga Etta, they brought the (Holy) House Down!!!

The same little tykes who had melody in their hearts not so long ago...Remember? This time, a VERY IMPORTANT lesson for you!

Posted by ALCEF School on Monday, June 22, 2015
NOW, PLEASE TAKE A MINUTE TO LISTEN TO & THEN HEED THE WARNING & SOUND ADVICE FROM THE VOCAL CHORDS OF THESE TINY TOTS IN THIS VIDEO WHO ARE VERY CLEARLY BEING "TRAINED UP IN THE WAY THAT THEY SHOULD GO", SO THEY WILL NOT DEPART FROM IT WHEN THEY ARE OLD OOOH!!!

GROW, BABIES, GROW!!!

CLASS OF 1969 MAJOR Mrs. COMFORT NDAMUKONG NDIGWAN'S FAMILY & FRIENDS CELEBRATE

CARAT PRYDE NDINGWAN'S 40th BIRTHDAY

SATURDAY, JUNE 20 2015 - CHARLOTTE, NORTH CAROLINA

PLEASE CLICK ON THIS IMAGE TO VIEW PHOTO ALBUM!

WEDDING BELLS IN FRANKFURT, GERMANY!!!

Mr. TSE AKUMAWAH - CARAT OF CLASS OF '78's ROSE FUNJONG AKUMAWAH, WEDS OZIOMA

FRIDAY 26th & SATURDAY 27th OF JUNE 2015

PLEASE CLICK ON THIS IMAGE TO VIEW PHOTO ALBUM!

WEDDING BELLS!!!!!

~ AMIE WEDS OVIE ~

PLEASE CLICK ON IMAGE ABOVE 

(and keep clicking) TO THUMB THROUGH THE BEAUTIFUL WEDDING BOOKLET!

FROM CLASS OF 1970'S 

REVEREND Dr.

NENE AMOGU nee (COMFORT) OKE

Our daughter, (last child) Amarachi Amogu's Traditional Marriage took place on the 4th of April, 2015 at our Olori Oogbou residence, Asaga Ohafia at 2 p.m. The White wedding was on April 18, 2015 @ 1st Abuja Presbyterian Church Abuja at 12 noon. Thank you and God bless. Shalom. 

Rev. Dr. 

Nene Amogu,

Mother Of The Bride!

LET'S HEAR IT FOR YOUNG, BRIGHT & GIFTED

CARAT HELEN BAWAK-MANYI WAMEY

RISING 6th GRADER ~ RISING STAR!

​STUDENT'S ACHIEVEMENTS

- Class Ambassador

- Student safety Patrol

- Semi Finalist for Oratorical speech contest

- Talented and Gifted Student

- Science Olympian participant

- School spelling bee winner in both fourth and fifth grade

- Black History quiz bowl winner 4th and 5th grade

Extra Curricular Activities

- Girl scout, achieved her Bronze Award this year

- Track and Field

- Altar server(2-3) Sundays a month

- Dance. (Ballet, Jazz, Afro, Tap, Hip-hop, Musical Theater) Last year she was invited to join her dance school company competition. we brought home a total of 4 platinum awards, and 3 gold awards. 

​COMMENTS ON HELEN'S REPORT CARD

Areas in which the student (Helen Wamey) has the greatest strengths:

The student takes pride in being a critical thinker and independent learner. The student is also consistently engaged in group discussion and class participation activities. She is my "out of the box" thinker. She is a delight to hear during class discussions.

She persists on assignments despite challenges and obstacles, and takes visible delight in accomplishing work. She desires learning and sets high expectations for her own learning.

In writing, I can share that the student approaches writing with a clear purpose in mind and knows how to transfer all her great ideas on to paper. Excellent writer.

In Math, the student exemplifies higher level thinking for enduring understanding. She has the ability to analyze math problems and solve them on a complex level. She has advance understanding of the subject matter and the ability to apply knowledge when problem-solving. She is also capable of applying what is learned in multiple complex ways.

Areas in which the applicant has the greatest needs:

Shyness at times, but is willing to be bold at the appropriate time.

Describe the ways the applicant contributes to your school community: (character, citizenship, leadership)

Helen is highly active in the school. She participates in many school-wide events. She has done oratorical, student-council, spelling bee (winner 4th & 5th grade), dance team, Black History (grade level winner), Reflections (1st place winner for dance category)

Please describe parental support/involvement:

Helen's mother was a huge asset to the class and school. She has been apart of the PTA for 6 years which the entire time Helen was enrolled. 

WINNER OF THE CARAT BEST SWIMSUIT/BEST POSE CONTEST at the 2012 ExSSA-USA Convention in Los Angeles! 

Attending ExSSA-USA CONVENTION - IN UNIFORM, s'il vous plait, with her MOM, Class of '88's BELINDA ENYONG!

Talk about Learning VERY EARLY, from THE VERY BEST!

For the vast majority of us who were born and raised in Cameroon the emphasis throughout our elementary & secondary school years was on EDUCATION - mostly the formal, orthodox, "GRAMMAR SCHOOL" kind. Your REPORT CARD and the "number you took", (which, if you did not want to be sent to an early grave had better not have been "bracket last coco; Carry Class"), was IT! That was all that mattered as far as EDUCATION was concerned, and then of course, you had to watch your "manners", making sure that "you no give person somting wit LEFT hand" or stay "kacked" in your chair when an adult walked into a room. While you were allowed to "flirt" with "UNserious" things" like music, sports, and cookery, you were sure to raise your parents' or guardians' blood pressure if you dared show more than a passing interest. (All you need do to get my point is listen to Prince Nico Mbarga's "MUSIC LINE" and hear him go: "PAPA, MAKE YOU NO VEX O-OO; NA MUSIC AH GO PLAY OH!" (Pa ra pam-pam!!!) 

Little wonder then that as PARENTS now, we tend to have the same mindset - to the detriment of our children, particularly those who are eying getting into GOOD COLLEGES (Universities) in the U.S. of A.!!! SURE! You need to have a solid GPA (Grade Point Average) to hope to make it into a school worth its salt BUT that is definitely NOT all you need! AT ALL! The schools are VERY interested in the applicant's EXTRA-CURRICULAR activities and their experiences OUTSIDE THE CLASSROOM as well!!! They are more likely to bypass Ignatius who just "took first" in favor of Anastasia who took second but was President of the Student Council, Vice President of The International Club and who VOLUNTEERED 30 hours at The Salvation Army, another 20 at The Soup Kitchen, Played in her school's band, was a Cheer Leader for the Basket Ball Team, Tore up the track, and also sold home made cookies to raise funds to fight lung cancer. That, by the way, is what is factored when SCHOLARSHIPS are awarded!  

And as for the idea of just dropping off and picking up "Pappy" at school or at the Bus Stop - PALAVA FINISH? NOT A GOOD IDEA! 

Based on decades of ROCK SOLID experience in this field BOTH as a PARENT and an EDUCATOR in this 'Merica, I daresay CARAT HELEN BAWACK WAMEY is well on her way to making it out here, BIG TIME!  

Here's WHY- with my sincere THANKS to her Mama who let me share this Information & Pictures! It just might be an EYE OPENER for a parent or 2!

ExSSA-BAMENDA AT THE WEDDING OF CLASS OF '77 CARAT @

THE ALBERT NIBA FOUNDATION IN BAFUT

YESTERDAY, SATURDAY JUNE 13 2015

Plucky Class of 77's Mrs. ESTHER AKUCHU SAMA glowed in her role of MOTHER OF THE GROOM as her son wed the NIECE of Class of '79's all decked out Mrs. BERNICE TATAH BATE!!!

(DON'T YOU JUST LOVE THESE "NA SO-SO WE-WE, as in "MARRET NO FIT SCATTAH" AFFAIRS???!!! LOL!)

God Bless The Union oh!

PLEASE CLICK ON IMAGE TO VIEW ALBUM

ENTER 5 TAKOR SAKERETTES, 

CELEBRATING THE GRADUATION OF CARAT DANIEL M. TAKOR Jr.

Son of Class of '69 MAJOR Eyere Mbiwan Takor

Wednesday, July 22 2015

All his siblings were there to support him, 3 of whom are also Coventry University alumni from as far back as 2001

(Manyi, Takor and Egbe all went to Coventry Uni also)

CARAT  Daniel Mbeng Takor Jr received his double certifications of an HND in Business Management and a BA in Business Admin, both with special distinctions from Coventry University, Midlands U.K!! CONGRATS, Coz!

With him are his 5 SAKERETTE BLESSINGS:

L to R: Manyi Takor ('96), Achare Takor (2007), Eyere Mbiwan Takor ('69), Egbe Takor (2000) and Ayuk Takor (2003)

Dad, Mom & Nephew with the Grad!

SAKERETTE "VICTORIA GALS" REPRESENTIN'!

L to R: Justine Mbianda, Rachel Njenge, Stella Nunga, (The CARAT Bride), Martha Nkwanyuo Ayuk, Sis Regina Abong & Sis Gladys Nkiru Ugwu Okafor

3 GENERATIONS!!!

Class of '81's Stella Nunga with her CARAT & GRAND CARAT!!!

PLEASE CLICK ON THIS IMAGE TO VIEW THE BEAUTIFUL, PROFESSIONALLY CAPTURED PHOTOS OF THE WEDDING CEREMONY! A VERITABLE EYE FEST!! 

WEDDING BELLS!!!!!

~ LOUISE WEDS CHARLES ~

As the elegantly unique Wedding Invitation to the left says, LOUISE,CARAT of Class of 1981's STELLA NUNGA and her "BEAU" CHARLES sealed their union in a memorable Wedding Ceremony in GEORGIA on Saturday, September 12 2015! CONGRATULATIONS & 

BEST WISHES FOR A BLISSFUL MARRIAGE!

PLEASE CLICK ON IMAGE TO THE LEFT TO VIEW THE COUPLE'S WEDDING WEBSITE!

YES, SHE THOUGHT SHE COULD DANCE, AND DANCE SHE DID!!!

CARAT NINA FOYABO DEFIES ALL THE ODDS & STUNS THOUSANDS AT 

ROWLAND HIGH SCHOOL IN CALIFORNIA.

COURAGE & DETERMINATION AT THEIR BEST!!!

Says Nina:

"On October 2, I danced in the halftime show. With my walker. It was an unforgettable night. There were many times where I felt like giving up because my body couldn't handle all the movements. As you see in the video, I had limit a lot of my moves. Even though I'm sick, I won't let anything stand in my way. I would like to thank Nanedi Coons, Justin Hopkins, and Victoria Luo for letting me be in all the dances. I know it looked weird because you guys had a girl with a walker prancing around but I want to thank you. When I was diagnosed, I thought I wouldn't be able to dance. But look at me now!!!"

YES, BABY!!! WE SEE YOU, & WE ARE MIGHTY PROUD! CANNOT BELIEVE HOW MUCH YOUR HAIR HAS GROWN OUT SINCE YOU SELFLESSLY HAD IT CUT AND GIVEN AWAY TO KIDS WHO HAD LOST THEIR HAIR DUE TO CHEMOTHERAPY. YOU JUST ROCK, BABY GIRL! YOU REALLY DO!!

Said class of 1984's Judith Caspa Foyabo, Nina's Mom on the subject:

"Sis Egbe! That your daughter, Nina does not cease to amaze me. We thank God. So proud of her! She lets nothing stand in her way. Second time I'm doubting her. 4 years she stopped dancing. 

She came home crying that she was tired of being sick. It's not fair she can't dance. Only to say she will dance with her walker. 

I'm thinking it's not possible. Trying to make her be realistic. She convinced her choreographer to script her a dance routine for her with her walker. Who does that? Thank God for caring people.

 Boom! It's a blast. She was given a moment to shine and the crowd was cheering to the high heavens. What more can I say. I'm blessed; we are indeed. Have a good weekend!!!"

First picture is a picture of Nina with her hair, 2 weeks before she had it cut, (as the other 3 pictures show), and donated to "WIGS FOR KIDS", a Program that provides support for children who have lost their hair due to chemotherapy, radiation therapy, Alopecia, Trichotillomania, burns and other medical issues at no cost to children or their families.

Homecoming 'queen' is now ready for the dance. Hair all "did" and in high heels for the first time!!!  

I am told Daddy (CAT Rudy Foyabo) remembered to take backup flats for her but it doesn't look to me like she needed them much oh!

CARAT CHENING DUKER MAKES NEWS IN COLLEGE RUGBY!

DECLARED BIG 10 UNIVERSITIES' "PLAYER OF THE MONTH"!!

CHENING DUKER is the son of Class of 1977 "PLUCKY" & PRESIDENT OF ExSSA-UK, Ms IRENE TAMAJONG Born 1992, he went to Mill Hill secondary & high school in London, and then moved to University of Michigan, where he is in his final year majoring in Computer Science. 

Says his supportive Mom:

"Of all sports, he has always enjoyed rugby. The rugby season in the UK is always in the autumn & and winter months, so I spent a good many cold days cheering him on during school matches. I guess it is all paying off now." 

YOU BET IT IS! BIG TIME!!!!! BRAVO, Mom & Son!!!!

Here's the November 6 2015 article that proves that point, as posted in D1A COLLEGE RUGBY NEWS, @

Photo Credit: Clarkston Photography

Big Ten Universities' October Player of the Month – Chening Duker

Since its Oct. 3 loss to Indiana, Michigan has been on a roll, picking up wins against Minnesota, Iowa, and Illinois by an average of 53 points per contest. Chening Duker has been in the middle of it all, scoring six tries during the Wolverines' three-match winning streak. Now, the English-born senior is the Big Ten Universities Player of the Month for October.

Duker is no stranger to individual accolades. Last season, the open side flanker earned Player of the Week recognition after scoring two tries against Illinois. This season, Duker is averaging 12 tackles per match, and has stolen 14 lineouts throughout the fall. As if his on-field prowess wasn't impressive enough, Duker works just as hard away from the pitch. Currently Michigan's club president, the program has seen the start of its first endowment, the introduction of the Hall of Inspiration, and a ball sponsorship, all under his guidance.

"Chening is a great ambassador for both the sport of rugby and the University of Michigan," admired Wolverines Head Coach Brandon Sparks. "His maturity, work ethic, and outgoing personality make it a joy for anyone to be around him. The hustle he has shown on the field has earned him the respect from his teammates and coaches, but it is how he conducts himself away from the field that deserves the most praise."

In the classroom, Duker has excelled in his studies in Michigan's Computer Science program, which led him to a challenging, yet rewarding, internship with Google this past summer.

The Wolverines could use another stellar performance out of Duker this weekend, as Michigan needs a win over Ohio State for a chance to play for the 2015 BTU Championship.

Duker joins Indiana's Bryce Campbell, who was BTU's Player of the Month for September, as the conference's monthly recipients.

SakerPride decided to do some snooping around on the internet and found out that Mom Irene failed to fully disclose the extent of Son Chening's mettle, prowess & notoriety!!! This is really not the first time this CARAT is making the news!!!! 

DO PLEASE TAKE A MINUTE TO CHECK OUT THIS OTHER FEBRUARY 2014 ARTICLE FROM THE UNIVERSITY OF MICHIGAN'S OFFICIAL WEBSITE! CLICK ON THE IMAGE TO VIEW/READ THE ENTIRE POST!

PLEASE CLICK ON THIS IMAGE TO READ FULL ARTICLE!

CARAT PERFORMS FIRST KIDNEY TRANSPLANT IN NAMIBIA ...

BRAVO, Dr. BROWN C. NDOFOR!

Heard this past week about the Namibia's First Successful Kidney Transplant, a definite Medical Milestone in the country's history and was mighty proud, as an African, especially since the country in question - NAMIBIA, is home to a considerable number of SAKERETTE Sisters who fled the turmoil that prevailed there in the mid 70s. 

I pulled up an online narrative of the story and read the following line:  "The kidney transplant was carried out by two young resident surgeons at Ongwediva Medipark – Dr Shabaan Kaikai and Dr Brown Ndofor."

I know a number of African Countries share some BANTU names, but I just didn't think "NDOFOR" is one of them so I sent an email to the NDOFOR I could reach the fastest - Mrs. Linda Mukum Ndofor, President of ExSSA-DALLAS, asking if she was, by any chance related, to this Dr. Ndofor who had done "Wandas"! This is the response I got:

"BC, as we call him, is my husband's youngest brother oh! His mom, (my mother-in-law), Alice Ndofor, is a SAKERETTE also."

Delectable MUSIC to Ma SakerPride's ears who, (You Bet), went on to ask for the Maiden Name of this BLESSED Sakerette with an even more BLESSED womb and found out she is, according to SBC's Registration Lists (posted at: 
http://www.sakerpride.com/DOCUMENTS.html
 ) CLASS OF 1970's STUDENT #304, ALICE LUM SAMA, now NDOFOR!
Please Click On The Following Links to read the story of the Surgery itself which was conducted on Tuesday, March 29 2016, on a 59 year old man who received the kidney from his 20 year old son, both of whom are reported to be doing well. KUDOS to CARAT Dr. NDOFOR and the entire Surgical TEAM! 

PROUD MOM: Mrs. Alice Sama Ndofor ('70)

LET'S HEAR IT FOR THE CLASS OF 2016!!!

CONGRATULATIONS,DEAR CARATS, SAKERETTES ... & SAKERETTE-CARATS!!!

PLEASE CLICK ON THIS PICTURE TO VIEW CAPTIONED 2016 CARATS & SAKERETTES GRADUATION PHOTO ALBUM

WINNING SOULS FOR CHRIST VIA GOSPEL RAP MUSIC!!!

CARAT ARREY TEK aka G4

(SON OF CLASS OF 1979's ELSIE TANYI)

His Name is ARREY TEK, but he is far better known by his "Nom d'Artiste", "G4". He came to the US as a kid. He studied in University of Maryland, but did wind up joining the wrong crowd, which resulted in him doing drugs and being in total rebellion. He returned to Cameroon after the death of his father and settled there, and it is then that his mother led him to Christ. He sat in church for 7 yrs just studying the word and seeking Christ, and in 2013 he produced his first gospel album and was invited to Nigeria by Pastor Christ, and has become accepted as one of the Gospel Artists in the ministry. He is a Management Accountant in a company in Douala called IHS even as he ministers, specifically to the YOUTH - which is why, on April 23rd 2016, he and a few other Gospel Artists were invited to perform at Saker Baptist College where they led many to Christ.

Says his Mother, Class of 1979's ELSIE TANYI: "There is hope. If you have a child who is in rebellion, just be steadfast in the word and prayer. If God can do it for me He will do it for you. He is my testimony of God's love and grace . The youths and street children. That is his mission, and God is using him mightily. His life is a testimony of God's grace. We thank God. Na God win!"

The Proud GOSPEL STAR AWARDS WINNER is also on  Facebook at: 

TOP: Gospel Rap Artist G4

LEFT: His Proud Mom, Class of 1979's Sis Elsie Tanyi

"LION OF JUDAH" VIDEO CLIP

Poster/Flyer advertising Concert at Saker Baptist College

Ms NAOMI ETOMBI MOUSSA AT YALE UNIVERSITY'S WOMEN'S CAMPAIGN SCHOOL SUMMER PROGRAM

When it comes to "SAKER CREDENTIALS" Naomi's are impressive, to say the very least. 

On top of being a CLASS OF 2011 SAKERETTE herself, she is the DAUGHTER of CLASS OF 1977's SENIOR PREFECT, Ms LOIS IKOME, the NIECE of CLASS OF 1972's HONORABLE GLADYS ETOMBI IKOME, & the GRANDDAUGHTER OF ERSTWHILE SBC VETERAN TUTOR, PA/CHIEF MARTIN  IKOME! And that is why, when she informed me that she got accepted into the WOMEN'S CAMPAIGN SCHOOL SUMMER PROGRAM at YALE UNIVERSITY, a feat which - for the record, makes her THE SECOND CAMEROONIAN - after CLASS OF 1981's STUDENT #1529 Ms EDITH KAH WALLA, to ever be accepted into that prestigious program, I was not the least bit surprised! You wouldn't either, if you see what the items posted below reveal about her. It speaks for itself, and also explains why no one need be surprised should she show up on your TV Screen one of these days, if not RUNNING for some high office and WINNING, hands down, then as a brilliant U.S. JUDGE!!!

GODSPEED, YOUNG LADY!

Naomi's Proud Mom, Ms Lois Ikome (Class of '77), Principal of Government Bilingual Secondary School, Molyko - Buea

Attending a session of the Women's Campaign School.

Please Click On Icon Above To Read The Transcript Of The Entire Address

The sturdy shoulders on which she stands: 

Left Picture, L to R: Ma Hannah Ikome (Grand Ma), Honorable Gladys Etombi Ikome (Aunt - Class of '72)

& Ms Lois Ikome (Mom - Class of '77)

Below: Her Grandparents Chief Martin & Ma Hannah Ikome

PLUCKY CLASS OF '77's Ms IRENE TAMAJONG CELEBRATES HER  WORTHY CARATS - IN STYLE!!!

LONDON - JUNE 25 2016

PLEASE CLICK ON THIS IMAGE TO VIEW FULL ALBUM

Says Sis Irene Tamajong who, by the way, is also ExSSA-UK's National President:

"It was all about giving thanks to God for the great things he has done in our family! I feel so blessed and wanted to appreciate the success of Sophie and Chening so far! You have both attained a significant milestone and I continue to pray for God's presence and guidance in you lives and careers. Wishing you PEACE, HAPPINESS AND LOVE!"

You better believe that our LONDON-DWELLING SAKERETTES - and even one from CALIFORNIA were there to CELEBRATE along with her!

CONGRATULATIONS, Proud Mom & CARATS!

OUR ABUJA CARAT, NATASHA PUEPET 

(Daughter of Class of 1983's Elfrieda Ngonde Martins Puepet)

IS HEADING TO COLLEGE! HOW TIME FLIES!!!

MOVE OVER, VENUS & SERENA WILLIAMS!

15 YEAR OLD CARAT MALKIA MENGUENE,

(DAUGHTER CLASS OF 1990's CICILY ADE NGOUNOUE)

RULES THE TENNIS COURTS!!!

Try Googling her name; you just might get directed to the website of the INTERNATIONAL TENNIS FEDERATION, (ITF), and here's some of what is listed there:

  Age:15 (08 Aug 2000)

  Birth place:

  Nationality:USA

  Plays:Right Handed (Double Handed Backhand)

 Age Started Tennis: 5

So then, this kid whose SWEET 16 birthday is just 5 days away is NO JOKE! And if you doubt it for a second, all you have to do is watch the VIDEO & REPORTAGE below which is not some Home Made production, but FOOTAGE that actually aired on ABC's Washington, DC affiliate, WJLA TV! WATCH!

With her supportive  DAD, Mr. Aime Magloire Ngounoue

With proud Mom, Cicily Ade Ngounoue ('90)

SO WHAT DOES IT TAKE TO ACCOMPLISH THESE STARTLING RESULTS??? HOW ABOUT "FALL-ASLEEP-ON-3-CHAIRS" HARD WORK & A MOTHER'S LOVE, FOR STARTERS??

NO PRIZES LEFT FOR ANYONE ELSE TO WIN!

(13 + Best Overall!)

CLASS OF 2016  VALEDICTORIAN!

EN FRANCAIS, S'IL VOUS PLAIT!

We are so proud to announce that

Alfred Sunjoh Ngalim Wirbir, youngest Son of PIONEER CLASS OF 1966's Sis GRACE SAMA NGALIM, (AUTHOR of our SAKER ANTHEM) was ordained priest for the Diocese of Mamfe by his Lordship Bishop ANDREW NKEA on the 17th of April 2017 in Mamfe. 

He did his philosophical studies in St. Thomas Aquinas' Major Seminary Bambui and theological studies in Maria Mater Ecclesiae Rome, Italy. He now resident in St. Joseph's Cathedral Mamfe and serves the Diocese of Mamfe as the Diocesan Youth Chaplin.

PIONEER Sis Grace Sama Ngalim on her graduation day, back in 1966

HELLO THERE, LADIES & GENTLEMEN!!!

As you all know, the beautiful, multi-talented and brilliant CHELSEA TAYUI, daughter of class of 1981's BEATRICE MENSAH TAYUI and her spouse of close to 3 decades, Dr. EBENEZER TAYUI (erstwhile Tutor at Saker Baptist College) and granddaughter of our very own, ONE & ONLY BABA did compete in a pageant to become the next Miss ILLINOIS!!

THAT alone, in my book, already qualified her to become just about ANYTHING she would want to be!! Add to that the fact that CHELSEA (who plans on becoming a PEDIATRICIAN) chose AUTISM AWARENESS as her platform for the contest! 

Her having made it to the SEMI FINALS and then wound up with THE PEOPLE'S CHOICE DISTINCTION at the end of what was HER VERY FIRST PARTICIPATION in ANY pageant, is, most definitely, LAUDABLE!!! 

CONGRATULATIONS!!!!

 OUR BEAUTIFUL, SMART & VERY ACCOMPLISHED CARAT

Ms CHELSEA TAYUI

DAUGHTER OF CLASS OF 1981's BEATRICE MENSAH TAYUI & ERTSWHILE S.B.C. TUTOR, Dr. EBENEZER M. TAYUI & GRANDDAUGHTER OF S.B.C.'s FIRST BLACK & LONGEST-SERVING PRINCIPAL - THE LATE WILLIAM NSO TAYUI,

IS THE PEOPLE'S CHOICE!!!

PROUD MOM, Class of 1981's BEATRICE MENSAH TAYUI, the FAB "TREE" from which the GLAM "APPLE" obviously fell!!

Please Click On Image To See A Few More Pictures

EMIL TANSINDA, 

Son of Class of 1981's AGNES NKWANYUO TANSINDA

EXCELS AT

LENOIR-RHYNE UNIVERSITY, NORTH CAROLINA, U.S.A.

LONDON IRISH 

Young Gun: 

Ben Loader, England U18s full-back

QUOTE FROM "FUTURE ENGLISH U20s TO WATCH"

​"A wing or full-back, Loader has been making waves at London Irish and at age-grade levels for England ..." 

CARATS IN THE SPOTLIGHT:

SPORTS (RUGBY & SOCCER) & TRADE 

THE LOADER BOYS: BEN & DAN,

SONS OF Class of 1981's CELINE EDIMESUMBE LOADER

FIFA UNDER 17 WORLD CUP IN INDIA

OCTOBER, 2017

READING/ENGLAND'S

Dan Loader,

FIFA U17 Striker​

With Mom & Dad when both were tiny tots ...

BARRISTER WILLIAM ACHU AKO, 

Son Class of 1980's PAULINE AKO,

on mission in Philadelphia (U.S.A), for The Douala Port Legal Department.

(October, 2017) 

With Mom a couple of years ago ... 

Proud Parents, Agnes & Francis Tansinda

CLASS OF 1985 SAKERETTE-CARAT, Ms Jackie Nanyongo Ngam Balon, niece of Class of 1970's Kate Elange Matute Motanga has just been appointed Press Attaché  ("Attaché de Communication") at The Cameroon Embassy in Washington, DC, United States of America. Until her appointment today, (October 24 2017), she served as Communication Delegate for Fako Division.

CONGRATULATIONS & GODSPEED!!!

CONGRATULATIONS, SAKERETTE-CARAT

JACKIE NANYONGO NGAM BALON!!!!

Jackie, (2nd from right), with her CLASS OF 1985 Classmates 

(August, 2017)

THE DOCTOR & THE ENGINEER:

2 SAKERETTE-CARATS WHO SURE HELP DISPEL THE MYTHS SURROUNDING WHAT FIELDS WOMEN CAN EXCEL IN!!!!!

DOUBLY BLESSED Dr. BRENDA MPEH EFETI TANYI, (CLASS OF 2008) Daughter of Mrs. EBOB MBIWAN TANYI (CLASS OF 1974)

There was a graduation ceremony at Cameroon's foremost Medical Faculty - CUSS Yaoundé, on Wednesday 22nd November, 2017. Among the graduates was this young, beautiful lady. Had she just passed, with a "Mention Passable" or a "Mention Bien" or a "Mention Très Bien" or a "Mention Honorable" we would definitely have been mighty proud. The fact that she did wind up with a "Mention Très Honorable", (nothing less 😊), just multiplies our Pride & Joy by 5!!!

POOR YOU, if you thought the "sweet-sotey-tiff-man-laff-hol'-e- waist-for-banda" story ends there! The caption above says "DOUBLY BLESSED", doesn't it??? And the picture above does show some serious BLING on one of the Doctor's Fingers, right??? 

Well, here's how that RING got there one bright morning, a couple of weeks prior, as the poor, unsuspecting girl was helping to shoot a VIDEO to promote her Mom's Amusement Park in MILE 4 ... 

ENGINEER PERSIS YEFON MANJO MBANGSI (CLASS OF 2003), Daughter of Dr. MATILDA FON MANJO (CLASS OF 1980)

"WOMAN LEADER IN STEM"

With some of her FEMALE classmates on Graduation Day. CONGRATULATIONS, DOCTORESSES!!! PROUD OF YOU ALL!!!

Pictures Courtesy of U.S. Embassy in Cameroon & U.S. State Department's Hidden no more: Empowering Women Leaders STEM collection

With her TWIN BROTHER, Mr. Randall Ebai Tanyi (now an Industrial Engineer working for GlaxoSmithKline Pharmaceuticals in Rixenstadt-Belgium), at the latter's National School Of Engineering (POLYTECHNIQUE) Thesis Defense in July of 2016

CONGRATULATIONS, Brenda & Mike!! 

Wish you both only THE VERY BEST!!! GOD BLESS!

P.S. Concerned for Mike? Don't you worry! He did come prepared with a DRY change of clothes!!!!