SakerPride - "Telling the Saker Story & MORE"

In the last year, I have come to an excellent understanding of MA SARAH ABRAHAM's famous laugh recorded in Genesis 18:12! Remember, she laughed in DISBELIEF at the thought that she, a woman in her 90s could possibly bear a child? I sure "feel" her! If ANYONE – and that would include ANGEL GABRIEL, had told me on APRIL 30th 2012, the eve of SAKERPRIDE'S BIRTH, that it would turn out to be the pretty well known site it is now, with 25,000+ views and an Audience spread across 150+ countries on all 5 continents, I wouldn't have just LAUGHED OUT LOUD; I would have added an incredulous "AH BEG, COMM'OT ME DEY"!!! How could I, a 2-finger-and-right-thumb typist WITH ABSOLUTELY NO I.T. training who, up until just a few years ago did not know what on earth "copy & paste" meant, have possibly imagined, much less fathomed what now is??!! Small wonder that one of my very favorites, when it comes to Hymn Lyrics, has become: 

"LITTLE IS MUCH WHEN GOD IS IN IT; LABOR NOT FOR WEALTH OR FAME"!

And when it comes to Scripture verses, Philippians 4:13

"I CAN DO ALL THINGS THROUGH CHRIST WHO STRENGTHENS ME"

has, for very obvious reasons, become one of my most cherished.

I know it is sound advice to tell someone to "DREAM BIG" and to "HAVE A GAME PLAN", complete with expected outcomes and deadlines. However, NONE of this happened with SAKER PRIDE! Bien au contraire! In fact, if, on that Saturday April 21st morning when I sat my behind down in front of "LADY DELL", (my desktop computer), and googled "how to create a website", I had been shown the SAKERPRIDE website, vast as it is today, my reaction would NOT have been to feel "INSPIRED & MOTIVATED"!!!! Instead, feelings of INADEQUACY and DISCOURAGEMENT would have engulfed me, sheer PANIC would have set in, and I would have QUIT even before I dared START! This whole SAKERPRIDE thing certainly was a "ONE DAY AT A TIME, SWEET JESUS" experience for me, and it STILL is!! 

I still navigate totally by INSTINCT, GUT FEELINGS and WHIMS; no long, meticulously thought out, excel spreadsheet, documented plans! It's more like: I STUMBLE ACROSS Mboni Lifanda Atogho's beautiful cakes on Face Book and I go: "Hey! Wouldn't it be nice to showcase this incredible talent?" I shoot her an email and "harass" her - the same way I harassed poor Sisters EBOB TANYI, NENE AMOGU, ROSELINE NGAAJE, CELINE LOADER, LILIAN WAMBUA, the CAMEROON COLLEGE SINGERS & CAMEROON CHORISTERS, etc. - until she sends me the info I need, and BAM! A new story or element is added to the web site! 

Of course, there are those times when I have just relied SOLELY on my archives and/or the internet to put a story together, as was the case with Late KATI KERENGE whose story I pieced together AFTER her demise, without ever having known, much less met her. Again, it was a "SPUR OF THE MOMENT" idea, which is why I cannot thank GOD enough that I really have NO ONE BUT HIM as my SOLE BOSS and EMPLOYER, to take orders from, and answer to!!! I cannot bear to think that anything that is currently on this website might have been VETOED by some "BIG BROTHER" (or "BIG SISTER"), or VOTED DOWN by some "COMMITTEE" or "COUNCIL", and never seen the light of day!!! GOD knows, I treasure the FREEDOM I have, to hit that "PUBLISH" button with NO ONE ELSE BUT HIM looking over my shoulder! He knows that I sometimes have "issues" with HIM as to why He makes me reluctant to pursue certain "angles" or stories, while He literally wakes me straight up from under my minding-my-own-business blanket, and drags me kicking and screaming to this computer – as is soooo very often the case with the material that winds up on the DEVOTIONS page. By the way, the IN MEMORIAM page was certainly HIS idea, not mine. (I guess you now know who to address any complaints you might have to!!!)

Usually, an ANNIVERSARY is an occasion to not just celebrate, but also to take stock and make serious, concrete plans for the future BUT given what I just said, in the preceding paragraph, does it come as a surprise to you that I do NOT have any road map and have absolutely NO CLUE what's going to find its way into the pages of SAKERPRIDE tomorrow? Tonight even? Just a short week ago, I hadn't the faintest inkling that the page you're viewing right now would exist, but, BAM! Here it is! 

As for MY BOSS and the AMAZING Co-laborers He has sent alongside me who have fed me the material that now sits on SAKERPRIDE, I cannot THANK them enough. I whole heartedly appreciate and thank EVERYONE who has submitted pictures, called to point out typos, emailed their encouragement or constructive critique, "liked" SAKERPRIDE on Face Book, shared the link etc. However, it would just be PLAIN WRONG if I did not single out a few people who have gone FAR ABOVE & BEYOND when it comes to contributing to what makes up the CORE, the very ESSENCE of SAKER PRIDE. 

-

Miss Eunice KERN whose advice, suggestions, and FIRST HAND NARRATIVES are embedded in virtually every page of SAKER PRIDE. (Bless your dear heart, Ma'am!)
-

Mr. Roger HAND whose reflections, write ups and PICTURES have brought Saker Baptist College's History ALIVE!!! His encouragement and just plain willingness to ALWAYS assist and be involved is INVALUABLE. (Thank you, SIR, for trusting and working, so wholeheartedly, sacrificially and energetically, with someone you had never even HEARD of before, and have still NEVER met!)   
-

Miss Berneice WESTERMAN who is certainly the main reason I can boldly and confidently use the words "AUTHENTIC" and "EYE WITNESS ACCOUNT" to describe the material in SAKERPRIDE in general, and on the HISTORY page in particular. She was right there, FRONT & CENTRE, at the genesis of Saker Baptist College and I am honored and singularly privileged to be able to continue to rely on her sharper-than-a-"morning time cutlass" 89 year old brain for vital information.
-

Mr. Don & Mrs. Ruth WITT who are the pair behind the CAMEROON SINGERS page, having provided me with most of the pictures and documents that tell the story of the Cameroon College Singers, & the actual MUSIC performed by both the Cameroon College Singers and the Cameroon Choristers. Their constant encouragement means the world to me.
-

Ms Mboti NGONGI who has provided – from her encyclopedic memory, story after story, and label after label for priceless old pictures she has submitted herself, and pictures submitted by others who could NOT remember any names. (Na szromi szai szai, Iya!)
-

Mrs. Ebob Mbiwan TANYI, Mrs. Eyere Mbiwan TAKOR & Mr. Etengeneng MBIWAN without whose help there would be no DOCUMENTS page – as in, NO S.B.C. REGISTRATION NUMBERS LISTS, since they were the ones who, instead of telling me I had lost my mind, went ahead to diligently "pursue" then Principal, Mrs. Karen Lyonga, till she kindly obliged!!
-

YOU, THE READERS & VIEWERS who make it all worth the trouble! What good would all the Write Ups, Documents, Devotions and Pictures be, if no one viewed or read them??!!
It will always be my singular joy, pride and pleasure to record, document and report on the exploits of the UNIQUE school that SBC is, and its PHENOMENAL Alumnae, so both current and future generations do not have to rely on conjecture and "guess work"!!

Know what? I'm trusting God for an even better year ahead and Giving Him ALL THE GLORY because it ultimately belongs to Him, and Him alone!

Egbe Etonde Mbiwan Monjimbo


STRAIGHT ANSWERS TO SIX 

FREQUENTLY ASKED QUESTIONS! 

1. IS SAKERPRIDE THE OFFICIAL SITE FOR SAKER BAPTIST COLLEGE OR ExSSA-USA?

ANSWER: NO! And that is why I often have to redirect the askers of questions like "Please Madam: when does the 2013/2014 academic year start?", "Please SIR: How much is the schools fees?" and "Excuse me. Saker is a good school but why no outings?" to the "appropriate quarters"! By the way, those 2 entities have their own websites and here are the links to them:

2. WHO DECIDES WHAT GETS POSTED ON SAKERPRIDE?

ANSWER: It's Owner, Host & Sponsor – Egbe Etonde MBIWAN MONJIMBO

3. HOW MUCH DOES IT COST TO BE FEATURED OR HAVE AN AD DISPLAYED ON SAKERPRIDE?

ANSWER: Not a single franc, kobo or red cent! NO ONE that is currently featured on SAKER PRIDE paid for their story to be told, or their Ad to be displayed. In fact, NO ONE who is currently featured EVER ASKED TO BE COVERED! "Management", (as in, yours truly), sought them out and for some, literally "forced" them into cooperating.

4. CAN THE MATERIAL (SCRIPT & PICTURES) ON SAKERPRIDE BE REPRODUCED & POSTED ELSE WHERE?

ANSWER: The ORIGINAL material, i.e. Material that is written by me, (The DEVOTIONS for example) or for/to me (the letters in the HISTORY page for instance), as well as the pictures taken by me or entrusted into my care by their rightful owners are copyrighted. They may therefore NOT be reproduced or posted anywhere else WITHOUT either express permission (virtually every page on SAKER PRIDE has a "CONTACT US" Button that can be used to reach me very easily), or due acknowledgment of the source from which they were taken. 

5. IS INFORMATION SUBMITTED VIA THE CONTACT FORMS & "CONTACT US" BUTTONS AVAILABLE TO THE GENERAL PUBLIC? 

ANSWER: NO! Only the Website Manager, ("yours truly"), can view - and tend to any requests submitted there. The GUEST BOOK entries are the ones that may be read by ANYONE who clicks on the "VIEW ENTRIES" button.

6. WHO SELECTS THE NON SAKERPRIDE-RELATED ADS THAT ARE FEATURED ON EVERY PAGE? 

ANSWER: They are AUTO-GENERATED REMOTELY by GOOGLE ADSENSE, which customizes and tailors them to suit - and target the viewers' "tendencies & sensibilities", and the Website's Content.

FLASHBACK ...

The email that was posted on the ExSSA-USA email forum, announcing the Birth of SAKERPRIDE! 

From: exsa_usa@yahoogroups.com [mailto:exsa_usa@yahoogroups.com] On Behalf Of Egbe Monjimbo

Sent: Tuesday, May 01, 2012 3:51 PM

To: exsa_usa@yahoogroups.com; SakerClassof81@yahoogroups.com

Subject: [exsa_usa] I GUESS MOTHER'S DAY CAME EARLY THIS YEAR!!

GREETINGS TO ALL OH!

MY TWO INDEX FINGERS, LEFT THUMB & DESKTOP COMPUTER, (aka Lady DELL), ARE THRILLED TO ANNOUNCE THE "READY-OR-NOT, HERE-I-COME" ARRIVAL, THIS LABOR DAY, (MAY 1st), OF THEIR "offspring"! 

PLACE OF BIRTH: CYBERSPACE

TIME OF BIRTH: DIS VERY 4 O'CLOCK FOR AFTAHNOON TIME! (May 1 2012)

WEIGHT: 25GB

LENGTH: 11 WEB PAGES

GESTATION PERIOD: 10 DAYS

ATTENDING PHYSICIAN: NONE! (This Queen of "NJOH" and "AWOOF" is much too "kontoh" to enlist anyone's  PAID services!! I CAN CERTAINLY DO BAD ALL BY MYSELF, yah!!!!)

MIDWIVES & "MIDHUSBANDS": THE AMAZINGLY GENEROUS MEN & WOMEN WHO CONTRIBUTED THE INFORMATION & DOCUMENTATION I HAVE INCORPORATED INTO THE SITE. 

REMARKS & OBSERVATIONS:

- NO PLANS IN THE WORKS FOR ANY "BORN HOUSE", "PIKIN PLANTI" OR C.C.C. SOAP!!

I DO PRAY THAT THIS WHOLE "UNDERTAKING" OR "VENTURE" WINDS UP BEING WHAT I CONCEIVED, DESIGNED AND INTENDED FOR IT TO BE: 

A SALUTE TO OUR BELOVED ALMA MATER, ITS ALUMNAE, AND MOST ESPECIALLY, ITS EARLY STAFF, WITHOUT WHOSE SACRIFICE & DEDICATION, WE WOULD NOT BE WHO OR WHAT WE ARE TODAY, ON SO MANY DIFFERENT LEVELS. IT IS OF PRIMORDIAL IMPORTANCE TO ME THAT THEY GET TO HEAR THOSE "THANK YOUs" THIS SIDE OF HEAVEN, IN THEIR GOLDEN YEARS!! 'NOUGH SAID!

Don't forget to check de baby out when you have a sec, keeping in mind that de pikin e Mammy na 3 Finger "typist" with ZERO IT training!! Wuna chus me for whatever it is that may be crooked or not working like it should!!)

God Bless,

Egbe Mbiwan Monjimbo

(Class of '76 – '81)

p.s HAPPY BIRTHDAY OH, BIGGEST SIS! (EBOB)

AND NOW, LET THE TESTIFYIN' BEGIN ...

On the occasion of SAKERPRIDE'S FIRST ANNIVERSARY, some FORMER STAFF MEMBERS OF SAKER BAPTIST COLLEGE, as well as some SAKERETTE & NON-SAKERETTE SAKERPRIDE VIEWERS OUTSIDE THE U.S., were kind enough to share their thoughts, comments and wishes ...

FROM FORMER SBC STAFF MEMBERS ...

FROM A BOBAN SAKER CAT & BRO ...

From: AATSA ATOGHO - ARUSHA, TANZANIA

Sent: Friday, April 19, 2013 8:50 AM

To: Egbe Monjimbo

Subject: MY SAKER PRIDE STORY

Etonde tell Sakerettes this is an anniversary worth announcing at the sea side college! God bless your soul, Etonde.

One year already? 

Well that tells you how good it is. When it is good, it is never long enough. Of course when it is not good, you either do not as much as notice it was ever born or you find it so boring you wonder what it's doing there in the first place.

Thank you for blending fun and depth, or simply business and pleasure in light moments. Thank you for resurrecting memorable stories by the fireside or a new version of Arabian nights and tips for life?

Call it whatever you like, and whatever you call it, I like it. That is Saker Pride for this Saker Cat and Saker Bro! 

As you can guess from my portrait, am still wondering if not pondering what potion you drank to be able to sustain such welcome drunkenness that many will miss, were you to stop churning out your enthralling cornucopeia of stories in Saker Pride.

Aatsa Atogho apologizing for the absence of BOBA Beans

-That there is a CUSTOMIZED GOOGLE SEARCH device at the top of the HOME PAGE that enables you to locate material tucked away in ALL 18 pages of SAKERPRIDE? 

- That there is a LOST & FOUND SECTION at the top of the ExSSA-WORLD PAGE dedicated to helping to reconnect long lost SBC friends and staff members? 

- That there is a GUEST BOOK for viewers to leave their PUBLIC comments and regards on the HOME PAGE? (There's one at the top of this page as well!!)

- That there is a synched-with-INTUIT WEBSITE COUNTER that records VISITS to the SAKERPRIDE on the HOME PAGE?

- That there are CONTACT Buttons & Forms on EVERY PAGE of SAKER PRIDE to facilitate the PRIVATE SUBMISSION of and REQUEST for INFORMATION, PICTURES, etc.? 

- That SAKERPRIDE has her very own FACE BOOK PAGE? 

- That there are GOOGLE+ and FACE BOOK "LIKE" buttons on virtually every Page of SAKERPRIDE?

Well, NOW YOU KNOW!!!

SAKERPRIDE IS VIEWED IN OVER 150 COUNTRIES ALL OVER THE WORLD, BUT HERE ARE JUST 

THE TOP TWENTY-FIVE

1.      U.S.A

2.      CAMEROON

3.      UNITED KINGDOM

4.      CANADA

5.      GERMANY

6.      NIGERIA

7.      FRANCE

8.      SOUTH AFRICA

9.      ITALY

10.    SWEDEN

11.    KENYA

12.    IVORY COAST

13.    IRELAND

14.    ARUBA (!!!???)

15.    NETHERLANDS

16.    NORWAY

17.    SWITZERLAND

18     BELGIUM

19.    EGYPT

20.    NAMIBIA

21.    TANZANIA

22.    AUSTRIA

23.    DENMARK

24.    POLAND

25.    PAKISTAN

"FUNNIEST" SEARCH ENTRY: 

-"WHO MARRIED EMELINE XXXXXX?"!!!

"STRANGEST": 

- "WHERE CAN I GET SECOND HAND BLAZERS FOR NAIROBI SECONDARY SCHOOLS?"

MOST SEARCHED FOR NAME: SUSANNAH MONDOA (NFONOYIM)

LONGEST AMOUNT OF TIME SPENT BY 1 INDIVIDUAL IN 1 SITTING, BROWSING FROM PAGE TO PAGE: 

3h 39' 15" 

AS FAR AS THE U.S. IS CONCERNED, SAKERPRIDE HAS HAD VISITORS FROM ALL THE STATES, BUT FOR IDAHO!! HERE ARE THE TOP 20 STATES:

1. TEXAS

2. MARYLAND

3. CALIFORNIA

4. NEW YORK

5. DISTRICT OF COLUMBIA (DC)

6. VIRGINIA

7. OHIO

8. GEORGIA

9. MINNESOTA

10. NEW JERSEY

11. WASHINGTON

12. FLORIDA 

13. ILLINOIS

14. PENNSYLVANIA

15. MASSACHUSETTS

16. INDIANA

17. WISCONSIN

18. COLORADO

19. OKLAHOMA

20. CONNECTICUT

WHEN IT COMES TO THE CONTINENT OF AFRICA, THE STATS ARE AS FOLLOWS:

1. CAMEROON

2. NIGERIA

3. SOUTH AFRICA

4. KENYA

5. IVORY COAST

6. EGYPT

7. NAMIBIA

8. TANZANIA

9. ETHIOPIA

10. SENEGAL

11. GHANA

12. UGANDA

13. TUNISIA

14. MAURITIUS

15. ANGOLA

16. D. R. OF CONGO

17. EQUATORIAL GUINEA

18. ZIMBABWE

19. BENIN

20. GAMBIA

21. RWANDA

22. TOGO

23. SWAZILAND

24. SUDAN

25. NIGER

HIGHEST NUMBER OF VISITORS IN 1 DAY: 326

LOWEST NUMBER: 11

TOP 10 IN THE MIDDLE EAST! 

1. UNITED ARAB EMIRATES

2. KUWAIT

3. ISRAEL

4. CYPRUS

5. IRAN

6. LEBANON

7. QATAR

8. SYRIA

9. SAUDI ARABIA

10. BRUNEI/JORDAN

TOP 3 DEVICES USED TO LOG ON TO THE SITE: 

1.DESKTOP COMPUTER

2. SMART PHONE

3. TABLET

TOP 5 SEARCH ENGINES 

1.GOOGLE

2. YAHOO

3. BING

4. WINDOWS LIVE

5. ASK.COM

SAKERPRIDE HEAD OFFICE! 

Charlotte, NC

​Behold LADY DELL, (the Desktop Computer) and her beloved partner, JOLLY BROTHER, (the Scanner), who, between the two ("both") of them, are responsible for churning out the 18 JAM PACKED pages of SAKER PRIDE, without so much as a hiccup!! KUDOS to them, and to Oga MONJIMBO who keeps them running oh! 

(Some of us just use the "machines" and know not how to even change the ink cartridge!!

​"TROUBLE" AT THE SAKERPRIDE OFFICE ... YOU BE THE JUDGE!!! (LOL!!)

It may interest the "General Public" to know that the LONE EMPLOYEE of SAKER PRIDE recently drew the fact that she has not received a single penny for her labor & workmanship since she took up duty on April 21st 2012, to MANAGEMENT's attention. (We're not talking here about a pay RAISE or OVERTIME oh! Just PAY, plain and simple!!) Here, VERBATIM, and in its entirety, is the response she got from MANAGEMENT, (no "Hello" no "Hi" no "Dear", no nating), so you can judge for yourselves if what's going on is fair!

TO: EGBE ETONDE MBIWAN MONJIMBO 

     (EMPLOYEE #01 of 01)

FROM: EGBE ETONDE MBIWAN MONJIMBO 

        (GM SAKER PRIDE)

I have read your complaint and have to remark that you really have some NERVE, (something which is referred to, where I come from as, a "BIG LIVER"), to ask me to pay you! I do not have much time to spare, but I will address just 3 of the MANY points that make you totally ineligible for remuneration in any way, shape or form:

-

YOUR HOURS OF SERVICE:
 You come to work and leave when you want; In fact, you have unilaterally taken countless "LEAVES OF ABSENCE", (especially when Mr. E. L. MONJIMBO & your Children are around), without even bothering to notify MANAGEMENT and then, what adds insult to injury is the fact that on MANY of those days when you were "off", you were bold enough to stroll carelessly right by the office without as much as a glance in its direction, or you 
did
 actually come to THE OFFICE, sit at your desk, and then proceed to do some other job that involved Lesson Plans and Grading of Papers! I hear you actually get a pay check at that job. Good for you! I will not bring up your 2 UNAUTHORIZED trips OUTSIDE the country, (to NAIJA and MBOA), which I only became aware of when you returned and posted pictures! Manyaka!
-

YOUR ERRATIC & UNPROFESSIONAL BEHAVIOR:
 There hasn't been a single day when you have stayed focused and consistently involved with your assigned task! You leave your desk unceremoniously to check pots on the fire, watch CNN, dance to music on your ipod, take long naps on the couch, loosen your braids, do laundry, check email & Face Book, vacuum, answer LENGTHY phone calls that are sometimes interspersed with raucous "quartier" laughter, etc.! I will not comment here on the FEBREEZE-defying FOOD you consistently eat at your desk, majority of the time, with your bare fingers; neither will I mention the BIBLE and Hymn Books that you do not even attempt to hide, even though you are aware of this country's stance on bringing religion to the workplace. AH KIE! 
-

YOUR "WARDROBE":
 Of all the strikes against you, this one is the most grievous, since it is common knowledge that one has to look a certain way, to be taken seriously! You must know this, because, I am told that from Monday to Friday every BLESSED week, you show up, without fail and ALWAYS ON TIME, at this "other job", all "FLY" and DECKED OUT, but NOT ONCE have you ever showed up for work at SAKERPRIDE Head Office properly dressed!!! 9 and a half times out of Ten,
. You are wearing a tired, old, tear-tear and ready-for-the-trash bag KABA, your PAJAMAS or your BATH ROBE! 

(I think I even noticed that you were clad in just a beach towel once, but I did not have the heart to investigate further!)

. You are wearing a hairnet or a shower cap - or that 17 year old red & black head tie from Late FELIX FORLEMU's die in '96! (May The Lord Rest His Dear Soul!)

.  You come to work, just plain "empty-foot!"  NO shoes, slippers or even socks. 

Word on the street is that you are planning a STRIKE! Cannot wait to see how long it lasts, if you do actually embark on one. You are lucky I haven't done a DONALD TRUMP on you, as in, "YOU'RE FIRED!" Kai Walahi! I bet you have conveniently forgotten the fact that you have publicly professed, so many times that we've all stopped keeping track, that your SakerPride job is a major "STRESS RELIEVER" that helps you unwind and provides you with a unique opportunity to step away from life's "wahalas"? If that is the case, shouldn't YOU be paying ME instead?

Please be on time to the next Board Meeting, where TEAM PLAYING & ATTITUDE ADJUSTMENTwill be the 2 main points of focus on the Agenda.

GOOD LUCK!

EGBE MBIWAN MONJIMBO 

(GENERAL MANAGER, SAKERPRIDE)

​p.s. Please heartily thank the staff and alumnae of SBC for me since, were it not for their past & current exploits and achievements, our office would not even exist! In fact, beg them to keep it up, lest we find ourselves jobless!!

From: BELINDA OBEN ASSAM - DOUALA, CAMEROON

Sent: Friday, April 19, 2013 1:04 AM

To: Egbe Monjimbo

DEAR EGBE

I THANK GOD FOR THE INSPIRATION HE GAVE YOU TO START THE SAKER PRIDE WEBSITE. THE SAKER PRIDE WEBSITE HAS INFORMED, EDUCATED AND ENTERTAINED ME SINCE ITS CREATION. YOUR WRITE UPS ARE SO INCREDIBLY HILARIOUS AND IT SURE BRIGHTENS MY DAY.

IT'S BEEN GREAT READING HOW SAKERETTES IN DIFFERENT PARTS OF THE GLOBE ARE FARING. 

ON THE OCCASION OF SAKER PRIDE'S FIRST BIRTHDAY, I WISH TO SAY THANK YOU "NKAKA TONTO" FOR YOUR TIME, YOU ARE EXTREMELY TALENTED AND THANK YOU FOR SHARING THOSE TALENTS WITH US. YOU ARE BLESSED

Belinda Oben Assam (Plucky 77)

Sent from my iPad

From: IRENE TAMAJONG - CAPE TOWN, SOUTH AFRICA

Sent: Friday, April 19, 2013 10:20 AM

To: Egbe Monjimbo

Saker Pride has made a difference, yes it has Informed, Educated and provided Entertainment! 

Specifically, it has provided me with great insight to the beginning of this wonderful school and to all the ladies and teachers that have helped to shape what we have come to love.

Your real-time coverage of events, inclusion of many aspects of the life of the Alumni, provide an invaluable collection of biographies and memoirs for posterity - for these we give God the Glory, for placing you in our midst, and giving you the inspiration and commitment to develop and share Saker Pride with us.

Please do not let the site vanish, it will be a big loss!

More grease to your elbows Egbe, keep burning the midnight oil...

HAPPY BIRTHDAY SAKER PRIDE!!!

With best wishes and God's Blessings

Irene

From:XXXXXX (Name witheld at Sender's Request) - EUROPE

Sent: Friday, April 19, 2013 3:44 PM

To: Egbe Monjimbo

Saker pride has also become 'sister pride' for me. The amazing, well timed devotionals, the songs, the love and sorrow we all share.

In reading others' accomplishments on Saker Pride, I am reminded of 1 Timothy 4:12, which says, Set an example for one another "in speech, in life, in love, in faith and in purity". I am reminded to pray for others; What a privilege to come before the Lord on another's behalf, as we edify one another in Christ. It's enriching and inspiring. I look forward to what's new on Saker Pride. Thanks for taking the time to deliver to our homes daily. We thank God for you!

From: BERYL-ANN MBOME TAKOR - LIMBE, CAMEROON

Sent: Friday, April 19, 2013 5:01 PM

To: Egbe Monjimbo

The idea of SakerPride must have been God-inspired. 

Not only has it educated me with first hand facts about the entire Saker story, it is that place I go to when I miss my alma mater and want to "feel" Saker. If I don't have the time to read, I simply go over a few pictures until I "bele-flop"

God Bless SakerPride and her Mama (Auntie Egbe)

Happy 1st Birthday!!! 

P.S. Great job Auntie. SakerPride is * * * * * (5 star rated) by me! Need I even mention that I have a colleague who is not even a "CAT" yet he is so into SakerPride.... Maybe looking for his "RAT" ohhhh! He reads most of all you post and comments "Beryl-ann, this grande soeur sabi entertain, nobi lie" (referring to you)

Sent from my BlackBerry® smartphone

From: REGINA MBAH MBAFOR - YAOUNDE, CAMEROON

Sent: Friday, April 19, 2013 4:45 AM

To: EMonjimbo@msn.com

My beloved Egbe,  

This mail I am forwarding to you tells you a little story but the truth behind it is that the meeting you see in the pictures took place because of the fire that you have stirred in our hearts, dear little sister. If you remember very well at the very beginning of this website, I wrote to thank you and to say you have given us and our generations to come a legacy to be proud of. God alone knows how you get the stories that some of us had forgotten or never knew because they happened before our landing on those "glorious-never-to -forget" grounds just below "mbanga bush"

May the Lord who gave you this great initiative keep the fire burning.

God bless you richly

Regina Mbafor nee Mbah (Plucky class)

From: BARBARA ATOGHO TIEDEU - YAOUNDE, CAMEROON 

Sent: Sunday, April 21, 2013 12:51 PM

To: Egbe Monjimbo

Subject: My Sakerpride Experience

​I just get amazed and wowed as I watch this phenomenon grow bigger and wider each day!

Addicted? Yes - for having seen it take its baby steps to what SAKERPRIDE is all about today!

I can't even seem to catch up with the pace!

It has, at one time or the other, tugged at all my heart strings, stirring up every different emotion and bringing forth all kinds of reactions as well - from rib-breaking laughter to tears of joy, pain and sorrow, from overflowing pride to reaching-deep inspiration and encouragement, from rejoicing and singing to shock, anger and grief, from admiration to "envy" (in spite of the webmistress's beggings not to :-)) ... 

It has taught me great lessons on the true and real values in life.

​It has brought back such cherished memories and longings.

It has taken me back to a beautiful past; in fact, to beautiful pasts. 

It has revived links and brought that beautiful past into the present as I see dulongs, petites, sisters, classmates, friends, who have blossomed into ladies of impact and women of substance in every sense of the word and in every walk of life.

It has brought alive in every way, our motto: LOVE, UNITY AND SISTERHOOD.

It has simply made me very and so proud and grateful I went to Saker. 

And to the WEBMISTRESS and each one of us who has been part of making Sakerpride what it is, you have done us proud!

YES, PROUDLY SAKERETTE!!! PROUDLY ExSSAN!!!

Seh make it vanish? - Tufi-akwa to the nth power!!!!!

Barbara Mma Atogho Tiedeu

Golden Teens, Class of 1982

Mr. ATIBA MBIWAN 

(Born Michael Ward)

ITEM 11!! 

THE "BERFDAY PAHTY"

From: Prof. DORA SHU MBANYA - YAOUNDE, CAMEROON 

Sent: Monday, April 22, 2013 7:50 AM

To: Egbe Monjimbo

Dear Egbe,

What can I say? 

It has been a tremendous privilege for me to be able to access the SAKER PRIDE website, and thanks to you. To be honest, I always look forward to checking my e-mails, not sure what to anticipate from SAKER PRIDE. And there is always something. I read virtually every mail, but have to restrain myself from "over-responding". 

SAKER PRIDE is well animated – what with all those hilarious jokes in different dialects and in pidgin English? Sometimes my surrounding marvels at me laughing and screaming out loud. SAKER PRIDE is highly informative, instructive, entertaining and edifying. I have thoroughly enjoyed the Biblical messages and analyses by Pastor Monjimbo (for she is as good). I have sometimes also shed a tear or two from the pains of fellow Sakerettes – there have been a lot of bereavements in the last months.

Egbe, please let me seize the opportunity to sincerely thank you for the sacrifice of time, energy, money and love to put it all together. As Cameroon's Paul Biya would put it: "Un seul mot…Continue"!

May God richly bless you and your every effort. 

Dora Mbanya 

(Great Knight)

Dora Mbanya MD; PhD; FRCPath Faculty of Medicine & Biomedical Sciences

University of Yaounde I & Haematology & Transfusion Service

Centre Hospitalier et Universitaire (CHU)

ENJOY EL CHIC ECHONDONG AMUMBA'S SONG, "AFRICAN FOOD COLLECTION" AS YOU "CHOW" & GULP  DOWN THE DELICACIES!! 

Click on Play Button Above!

From: HELEN NJINIMBAM GWANFOGBE - YAOUNDE, CAMEROON

Sent: Tuesday, April 23, 2013 5:35 AM

To: EMonjimbo@msn.com

​Subject: My Saker Pride Story

Hi Egbe,

Saker Pride is a wonderful initiative that has brought Saker (both past and present) closer to the Ex-students. I have this nostalgic feeling about Saker when I read Saker Pride and it takes me back to those good days in Saker Baptist College with all the mischief we did in the "banga bush", the fruit orchard, running naked from the annex to our dormitories, the spiritual emphasis, Miss Binder's discipline, christmas concerts, graduation ceremonies, etc, etc. The period I spent in Saker were the years of my character moulding and the values I learnt and acquired within that period have gone a long way to shape and make me what I am today. Moral values, the fear of God, Love, the need to work together, sense of belonging and family life are some of the values we learnt in Saker.

Saker Pride has enabled me to locate the whereabouts of some of my friends and inties. It also serves as a learning point and inspiration when you share in others success stories and best practices. This encourages us and makes us strive to succeed in life knowing that it is never too late. It helps others to re-orientate their focus in life. Sharing Chapter activities is also very motivating and inspirational for other chapters and makes us more committed to the Association.

In fact, whenever I open my email box and see anything from Egbe Monjimbo, I click on it first to find out what's "NEW" and what's the "NEWS".

Thanks to Saker Pride that I got reconnected to Miss Kern, my "intie", and got to know the whereabouts of my Principals, Dr Witt and family and Dr. Haupt and family, and even some of my tutors.

Saker Pride has come to stay, thanks and more grease to your elbows Egbe. I laud and applaud your efforts. You have put smiles on many faces through Saker Pride.Saker Pride is making history for Sakerettes and Saker Baptist College. Keep it up and Go Girl!!, as I hear the Americans say. You have a wider audience than you can imagine. May the Good Lord continue to endow you with wisdom and the gift of creativity to bless others and serve His people in different ways. LOVE YOU Small Sis.

Best Regards,

Helen Gwanfogbe

From: EUNICE KERN - ALBERTA, CANADA

Sent: Tuesday, April 23, 2013 6:05 PM

To: Egbe Monjimbo

"HAPPY BIRTHDAY" Saker Pride. What a wonderful way of reminding all who have had a part in the making of Saker Baptist College; how proud we can be to be able to say - "I was there, I had a part in making this school what it is today." "Thank You" to Egbe for resurrecting the many memories that were made - for letting us share in the many re-unions that have taken place in many places in our world - like singing in a restaurant in South Africa. Only time will tell how many more wonderful reunions will take place. Egbe, keep on with the great job you are doing - "I think you realize that we are enjoying 'SAKER PRIDE" immensly. (The Web-site counter proves it is very popular.)  

Eunice Kern

Apr 23, 2013 at 1:47 AM

________________________________________

Name:

victor XXXXXXXXX
Email address: XXXXXXX@gmail.com

Phone:

+254 XXXXXXXXXX
Message:

Hallo the sakers. Am Victor XXXXXXX from Kenya doing farming as my hobby and inspired by most of the contents of your website. It is with great pleasure to see how you people are handling things on the betterment of this universe. In terms of education,enteprenuership and the rest of activities. Well my plea is that I need to go into Quail farming and have seen a feature by Dr.Lilian Wambua and it is my request with all due respect to link me with her for guidance on to how I can take on the quail farming. Regards Victor. 

From: sackeyxxxxx@XXXXXX 

Sent: Sunday, January 06, 2013 8:45 PM

To: EMonjimbo@msn.com

Subject: Youth For Christ International Music Group Liberation '79

Dear Claudia 

I came across your name while googling the net at the address below about the Cameroon College Singers.

On a hunch, I thought I should check whether you are the same Claudia Fokam who sang with the Youth For Christ music group Liberation'79?

The group visited the University of Ghana, Legon, in 1979 during which I hosted one of the members of the group, Tyndale Zoe (from Liberia).

I subsequently joined the team, Liberation '80 for a year, under Brian Cummins.

Anyway, this is just exploratory, but if you are the same person, then it would be an interesting co-incidence.

If you are not the same person, it is still great to read about the work of the Cameroon College Singers, and your part in it.

I wish you great success in your music ministry, Aunty Clo, in 2013.

God richly bless you, your husband and family.

Sackey xxxxxxxxx

MOST VIEWED POST ON SAKERPRIDE'S FACE BOOK PAGE: MBONI LIFANDA ATOGHO'S CLASSY CAKES: 

593 VIEWS!

From: DON & RUTH WITT - TENNESSEE, U.S.A.

To: EMonjimbo@msn.com

Date: Wed, 24 Apr 2013 08:44:22 -0500

Subject: Saker Pride

Dear Egbe,  

Saker Pride is a real joy to us. Not only to see the pictures of Sakerettes and to find out where they have all gone and accomplished, but to know that many of them are walking with the Lord. To know that they love the Lord and that they love their neighbors is a real blessing to us. The devotions on the site are an inspiration to us. May God bless you as you continue Saker Pride.  

Love, Uncle Don and Auntie Ruth

From: ALEXANDER EYONG TATAH - ADDIS ABABA, ETHIOPIA

Sent: Thursday, April 25, 2013 7:52 AM

To: Egbe Monjimbo

Subject:  SAKER PRIDE

Before going off to college, I lived in New Town, Victoria (now Limbe), where Saker Baptist College is. Later, I spent two memorable years teaching at that College and, today, I am now honoured to be counted among those who contributed to moulding many Sakerettes now blossoming in many parts of the world.

For these reasons, I welcomed SAKER PRIDE with great pride.

This initiative helps us to re-visit memorable events in the past, especially for those of us who were part of that long and enduring journey in the realm of education, but branched off at some point. What more for those who are still making this journey? SAKER PRIDE must be an even more fulfilling venture.

After a year, one is tempted to say "How time flies!", but what comes to mind is "tick says the clock,.." I guess we always get busy with other things and do not see the time go by. This only goes to say, SAKER PRIDE will live on, especially if we take time off our busy lives to contribute, however small that may be, to this project.

Congratulations Egbe! And many thanks to all others who have contributed to making SAKER PRIDE the valued project it is today. SAKER PRIDE has come to stay!

Alexander Eyong Tatah

From: ROGER HAND - ENGLAND 

Sent: Friday, April 26, 2013 4:31 PM

To: EgbeMonjimbo

Subject: Personal thoughts on Picasa albums & Saker Pride

Dear Egbe,

You asked for a response to the work you have been doing. It can be summed up in one word INCREDIBLE. You must have put in many, many hundreds of hours work and, if you were not an expert at the start, you have certainly now become one now - a very proficient and accomplished website designer and compiler. It makes me wonder how many French homeworks have gone unmarked this past 12 months and how many American students have found incomprehensible comments written on their work in pidgin English as your mind wondered!

You started off rather modestly, inspired by Saker's Golden Jubilee, with a little of the early history and the first Picasa album of photographs of SBC Tutors, gathered from a variety of sources and with a dozen class photographs spanning the years 1968 to 1998. I now count 5 albums with Pr1 & Pr2 showing the school and the girls in the 1960s, and 2 albums of photographs of the Golden Jubilee celebrations in Limbe and in Coventry in the UK. I am delighted that the old photographs have not remained locked away, to be lost inevitably before too long. Merci infiniment for your encouragement and for making them available to a much wider audience. 

I had not realised how much information you had put on the Saker Pride website until earlier this afternoon when I decided I really ought to take a good look at it before making comment. I counted 17 pages/sections starting with a 'Home' page, then 'Bio & Mission' where I learnt secrets such as your age (a mere 20 years younger than me!) and what it was you set out to do, and then 'SBC History'. If, and when, someone comes to write the formal history of Saker you have supplied them with a huge mine of information to draw on.

You have also told the story of many Sakerettes, some of them most inspiring and provided the transcripts of important keynote addresses, most notably for me that of Dr Stella Anyangwe at the Limbe celebrations. Indeed, as a group, the old girls of Saker have achieved great things and really made their mark not just on Cameroon but on the wider world. Ladies who have made it to the higher echelons of the U.N and the International Red Cross, consultant paediatricians, highly successful business ladies, educationalists, and, with full photographic evidence, immensely creative makers of the most scrumptious looking cakes, to name but a few. And every one of them, whatever their profession, ready to break into song at the slightest opportunity. It makes Carol and me very proud to be associated with such a successful school – it was a delight, at the Jubilee celebrations, to meet a good number of 'girls' that we had taught and to hear of their families and careers.  

Life isn't all a bed of roses however and the page listing those who have passed on rightly honours them also. It lists 10 girls of the class of 67, 9 from the class of 75, a stunning 14 from the class of 83 (that's 14 dying before the age of 30!), 10 from the class of 86 and a few more recently. As a teacher at the Manchester Grammar School, here in the UK, I saw boys taken from us in the prime of life, but not in anywhere near the numbers that Saker has lost. Why so many? Is it largely down to Malaria and road accidents?

From my personal perspective it is the parts of Saker Pride that record the history of the school, in words, pictures and music, that I find most fascinating and which, in the long term, will prove to be the most valuable aspect of it.

Roger Hand

P.S. How much does the continued existence and availability of the website and the Picasa albums depend on you? Are there back-up copies? Will they still be available for people to see at the Saker Centenary? If not, what needs to be done to ensure their survival and ready availability in 2062?

Kwacoco & Mbanga Soup (Timba na Mbusa)

Corn & "Grahnut" (Groo-Groo)

        Suya                          Puff-Puff & Beans                      Pancake                               Dodo

Plantain Chips, Meat Pie, 

Akara Beans

     Burning Corn & Plum                                          Akara Banana (wit Pepper)           

From: PAUL TASONG - BANGUI, CENTRAL AFRICAN REPUBLIC 

Sent: Saturday, April 27, 2013 11:37 AM

To: Egbe Monjimbo

​Subject: MY SAKER PRIDE STORY

My dear Etonde, in the mist of my travels, I have not been able to sit back and enjoy in full, the wisdom so imbued in you through the wealth of the Saker Pride website. From the little that I have browsed, I am full of Pride for being your brother. The wealth of knowledge communicated through the pieces in there is real testimony of who you are and have always been. The style used conveys the message of your inner self and we your friends can only thank the Good Lord for you. Will definitely find time to savor more if not all of it. Congrats my dear.

Sent from Paul's iPad

​From: Dr. FLORENCE NJU FONGANG - GUINEA BISSAU

Sent: Saturday, April 27, 2013 4:36 PM

To: Egbe Monjimbo

Cc: Moses Fongang

Subject: My Saker Pride Story

Dear Egbe,

Your messages on Saker pride have not only served as my comforter in this land but I can assure you ,I have been serving as a wonderful counsellor with words of wisdom derived from the sermons and the wise sayings .Thank God for wisdom.

Please do not stop this wonderful job you are doing.You are blessed.

I have enclosed a few pictures . Make your choice .

Un seul mot continuez. 

DR FONGANG NJU FLORENCE

Guinea Bissau

FROM A MULTI-CONNECTED BRO ...

From: Dr. ISAAC ENDELEY - PHNOM PENH, CAMBODIA 

Sent: Sunday, April 28, 2013 12:49 PM

To: Egbe Monjimbo

Dear Etonde:

Thank you so much for setting up the Saker Pride website. My sisters, cousins and many dear friends attended SBC when I was growing up and today most of my young nieces are following in the same tradition, so I have a personal interest in knowing all there is to know about the school. Our parents made the right choices one or two generations ago and I am pleased to note that my siblings and cousins are following in their footsteps. Although I have already visited the website many times, it never fails to teach me something new each time I visit. My favourite parts are the "Connections," "Yesteryears" and "History" sections. I am fascinated by the many ways in which several generations of Cameroonian women are connected to each other and by the common history that binds all of us together. Please keep up the good work and continue to inspire multiple generations of Cameroonian women -- and men!"

Njoh Endeley

Phnom Penh, Cambodia.

==============================

... AND LET'S START WITH ...

TWO EMAILS TO SAKERPRIDE FROM COMPLETE STRANGERS, WHICH CAPTURE THE ESSENCE OF WHAT THE SITE WAS DESIGNED TO BE ...

Name:

Dr. LOUIS EGBE MBUA - LONDON, U.K
Email address: xxxxxxxx@yahoo.co.uk

Subject:

A Master Piece of Website Savoire-faire
Message:

Egbe, Whoever conceived this exceptionally brilliant idea of documenting the personalities and events relating to Saker Baptist College must be fully honoured with a gold medal. Posterity and countless generations after will weave and comb through this elaborate and meticulously researched archive to drink from the flawless fountain of inspiration, lineage, wisdom and timelessness as the actors come alive. The tremendous energy and talent applied to accomplish this work should be sustained. I can't wait to devour the entire WebPages; for the pages thread through the amazing capacity of human potential and real life achievements at a very rapid pace from the humble beginnings of a Christian educational institution to top the score; and which evidently stands out as an example and testament to Cameroon, Africa and the world. Thank you for enlightening us about Saker Baptist College and the girls, women and men behind this truly success story. 
Mbua 

From: Mrs. SHIRLEY BREITKREUZ (Late Miss TINA SCHMIDT'S NIECE) 

Sent: Monday, April 29, 2013 2:19 PM

To: Egbe Monjimbo

Subject: My Saker Pride Story

I have no personal connection to Saker College other than that my Aunt Tina Schmidt worked there many years ago. When Aunt Tina passed away in March of this year I was happy to learn about Egbe's work so the information could be recorded. I have since read a lot about Saker and need to express my personal thanks to Egbe for the work she has done and continues to do in documenting, updating and recording the information. Also, since this is the 1st birthday of Sakerpride, it is a wonderful opportunity to say HAPPY BIRTHDAY. May God bless you as you continue this labor of love.

Shirley Breitkreuz  

From: CELINE EDI-MESUMBE LOADER - ABUJA, NIGERIA 

Date: Tue, 30 Apr 2013 16:44:44 +0100

To: emonjimbo@msn.com

*SAKERPRIDE.com * IS ONE YEAR !! THREE GBOSAS FOR ETONDE!

In trying to come up with my own tuppence contribution to celebrate (and it must be that – a CELEBRATION) of one year of SAKERPRIDE.com, I was initially, and quite uncharacteristically, lost for words. Hence my lastminute.com submission.

In one short year, my fellow 'Royal Knight', ETONDE MONJIMBO nee MBIWAN - our, sister, mother, preacher, teacher, raconteur, connector and mentor - has achieved something that deserves more than just a simple "Well done!" 

From the little acorn idea of sharing photos of events and celebrations, she has managed to create a giant oak tree of a portal so content-rich and exciting that it has become the go-to place and a living-breathing magazine, for all things Saker past and present. Having run a magazine commercially before, I know it is no mean feat!

I recall almost the exact day when Etonde first mooted the idea of "starting a website for Saker knick-knacks and tit-bits". Prior to that she had been using Picasaweb (the online photo-publishing platform) as well as the yahoogroup emails, to share photos and stories from various Saker and Saker-related events, and she would spice up our viewing experience with her unique brand of witty commentaries and captions. But Picasaweb and email soon reached their limitations because, as we all know, Etonde is not just a connector of people, she is wonderful writer, researcher and a captivating story-teller. Thus, the idea of SakerPride.com was to scale up the capacity to publish more in-depth materials about Saker, so that even if one doesn't have the time to read the chain gang of emails, one still has a place to go to view at leisure, what has been happening in the EXSSA Sisterdom.  

Just like play-play, SAKERPride.com was born!

You know, many of us dream and even plan to accomplish one great idea or another, but we never really get beyond just a dream in our heads. I don't remember Etonde being a tech savvy person at all. In fact, she was the complete opposite if memory serves me right. We know her to this literary magician who can weave wonderful narratives laced with humor and uncommon wisdom, and told in that her unique brand of intelligent Pinglish. However, when it comes to manipulating html code and technical software for developing and managing a website? Well, that's where her mumu was.

 – Or so I thought! 

Not for the determined Etonde. She scaled the mammoth technical hurdles inherent in developing and managing a website to bring us this wonderful gift of Sakerpride.com. I don't need to harp on about the rich, colourful, informative, inspiring and entertaining content – how and where she digs up some of these materials, only God knows! We've all enjoyed this precious gift for a whole year now, and how quickly that year has gone! 

We have LAUGHED at ourselves when we fail the surely-we-must-know-these simple quizzes and crosswords puzzles; we have SMILED at photos from all over the world bearing faces that we haven't seen for years, sometimes decades; we have RE-LIVED our days in Saker with pictures and materials that have been dug from distant archives; we have swelled with PRIDE and LIVED vicariously through the successes of one sister or another, or their carats; we have been INSPIRED by stories of triumphs over tribulations and amazing stories of LOST and FOUND; we have LEARNED from the wisdom of the publisher herself and from other big Sisters whose gem-packed speeches and works we have read with awe; we have been ENTERTAINED (with langa) by the show-stopping glamour from show-show EXSSAns around the globe and wished we were there; alas, we've CRIED when yet another "In memoriam" is posted for one of our departed sisters or sisters' relations; and, above all, we've RALLIED round whenever one of us needs the support and comforting shoulders of her sisters.

ETONDE, you are a gift to us. Inadequate as it may be, all we can say is THANK YOU! May God continue to bless and reward you with courage, strength, health, wisdom, prosperity and a big warm happy heart that envelops the world with love, and may you truly know just how much you are loved back by all of us!

CONGRATULATIONS dear!

With love and sisterhood,

Muke 

Celine Loader nee Edi-mesumbe

FROM SAKERETTES IN CAMEROON & ACROSS THE GLOBE ...

SO WHAT ARE YOU WAITING FOR? THE BIRTHDAY GIRL JUST SERVED HERSELF; YOU'D BETTER FOLLOW SUIT!!!!!!

FROM FRANCE WITH LOVE ...

From: VIVIANE LOBE JUSOT - LYON, FRANCE 

Sent: Tuesday, April 30, 2013 6:12 PM

To: Egbe Monjimbo

Subject: My comment for the sakerpride website

My dear Egbe,

I am a fan of your website and I'm short of words to describe you! It is amazing how very talented you are..................with that mix of humility, cheerfulness, "nyangarism", refinement, intelligence................! None like you! God butter ya bread no bi small Mami!!!!!!!  

The sakerpride website couldn't be any more magical than you have made it... a priceless gift indeed. So proud of what you are doing!!! Bless your heart girlie. Happy anniversary!

Etengs

FROM: MARIE LOTTIN NASAH - ABU DHABI, UNITED ARAB EMIRATES

Sent: Thursday, May 17, 2012 12:21 PM

To: Egbe Mbiwan Monjimbo

U di do some fabulous job oh my sista Egbis...yesterday I just went on the music page and 'sang' my heart out with all those numbers listed there. Di 'kontry' ones just tickled me enormously as I have not remembered them, let alone heard them for 'eons' now. I'm having a blast going down memory lane...

Thank you ya. 

God bless,

Marie Endale

... AND TO CLOSE OUT, A SPONTANEOUS, "UNREHEARSED", REACTION FROM A YEAR AGO ...

LOOKING BACK!

NEVER IN MY WILDEST DREAMS …

WELL, NYANGO MARIE-THÉRÈSE ENDALE LOTTIN NASAH DECIDED THIS "A YEAR AGO" THING WOULD NOT DO,  AND HAS UPDATED HER THOUGHTS ON DE MATTAH! ... (Ah Beg, Chus Me, Marram!!)

​From: Marie Nasah

Sent: Wednesday, May 01, 2013 1:42 PM

To: Egbe Mbiwan Monjimbo

Subject: My Saker Pride Story

Dear Egbe,

I think 'Sakerpride' is a Godsend for any ex-Sakerrette well worth her salt! When I stumbled onto the site some 9 months ago, I was 'swooshed' back to my days and memories of my beloved alma mater. The first picture I saw when I browsed through was the one of the gates, 'then' and 'now'. It brought back memories of the many many times I traipsed up and down that hill! Another picture that caught my imagination was the one with the teachers who had been with us....I could almost hear the buzzing of classroom activity as I put a name to each teacher in turn. The memories were just plain priceless!!! The history of one of the most prestigious Girls' Secondary Schools was sprawled all over the pages of the website.

The next thing that warmed my heart was listening to the songs that were uploaded in the music section. I literally sang my heart out to the consternation of all the family. My young daughter could hold it no longer and blurted out...'Mummy, do those songs remind you of something? You keep speaking your pidgin English every time you finish a song. I replied, 'my daughter, my college had a big influence on who I am today. If we lived in Cameroon, you would have gone to my old school'.

Although I got really familiar with all that was on the website, I have never tired of checking out old and new 'tories' and saying a prayer now and then for our fallen sister angels who have gone before us to pave the way for our eventual return to the One who plans it all!. Neither will I ever tire of seeing all the smart, intelligent and successful ladies that our great alma mater has produced and is still continuing to produce to this day.

LONG MAY 'SAKERPRIDE' REIGN!!! To God be the glory!

Marie Endale

HAPPY 63rd BIRTHDAY,

Dr. Mrs. STELLA CHINWE NWIGWE ANYANGWE!!!

SATURDAY, April 12 2014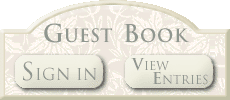 Please Click On "SIGN IN" Button Above To Leave A Birthday Wish For Sis/Aunty Stella!

MAY 1 2012 - MAY 1 2013

CELEBRATING SAKER PRIDE'S FIRST BIRTHDAY!!!

IT'S BEEN QUITE A YEAR!!

THE SELF-DESCRIBED "Retired-but-not-tired-or-retarded" BIRTHDAY "HOT MAMA" chillaxing at her home in PRETORIA, S.A. this very morning!!

HAPPY BIRTHDAY, SAKERPRIDE!

MAY 1 2012 - MAY 1 2016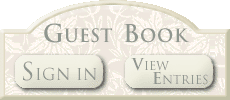 CLICK ON "SIGN IN" BUTTON ABOVE IF YOU WISH TO LEAVE A BIRTHDAY WISH!

DEAR SAKERPRIDE FAMILY,

3 Years and 136,000+ Visits after SAKERPRIDE'S on-the-spur-of-the-moment Birth, I am still in SHOCK and AWE at what this whole "THING" has turned out to be! 

Some people don't believe in Miracles at all, and some think about Miracles only in "Parting Of The Red Sea" (MEGA) terms. I DO believe in MIRACLES and I KNOW they come in all shapes and sizes, because this entire WEBSITE is definitely one! 

Here I am, still typing with the same 3 fingers, still with no Computer (IT) Training, still SAKERPRIDE'S only Employee, still showing up for work in my KABA or PYJAMAS, still with No "Road Map" to speak of, but still managing, somehow, to handle what started out as 11 Web Pages, increased to 18 a year after, moved on to 28 last year and now stands at 34.

And the HAPPY thing is that "this" does NOT feel like work, one bit! It has turned out, instead, to be the perfect "stress reliever" and very welcome "break" from my real, "pays-the-bills" job that has enabled me, believe it or not, to perform even better at that "regular/official" job. GO FIGURE!

You know how Parents pull out all the stops and bring out all the "bollo-bollos", serve all the Brasseries Top Champagne & Grenadine in the world and even slaughter a whole "Iyo COW-o" for their child's FIRST birthday, and then the child turns 2 or 3 and "fly no even Pass"?? That is exactly what would have happened with this SAKERPRIDE'S 3rd Birthday, had it not been for the fact that I OWE YOU, my faithful SAKERPRIDE Family, my heartfelt GRATITUDE for your continued support, and the best way to send out my THANK YOU to you all, was to come say so right here on the Website!

You have CALLED, sent TEXTS, and EMAILED your compliments both Privately and VERY PUBLICLY. You have POSTED the most complimentary Messages in practically every Guest Book on the Website, CONTRIBUTED Information and Pictures, commented your very souls away on Facebook ...

LOOK! When someone calls CRYING, at the crack of dawn to say "Thank You" for the message you just posted on the DEVOTIONS page, or a Grown Man unabashedly admits that the site has just made him "fall in love all over again with his Sakerette wife" (OMG!), or someone reports a "SIGNIFICANT DROP IN MY BLOOD PRESSURE" since he "checked out" the website following a friend's suggestion, or someone sends an email from their lonely hotel room in the CZECH REPUBLIC or from G.S.S NYASOSO to say "Thank You for the entertainment" ... And when you wake up one bright morning to a posting from a who-o-o-le DR. Simon Munzu that reads:

A SOBAN married to an OPSAN and father of one SOBAN son, one BIROCOL son and two LESAN daughters, I claim no family ties to Saker Baptist College. But I've always been fascinated (and hypnotized) by Sakerettes (and, by extension, SBC) for their brilliance, creativity, community spirit and high level of individual and collective achievement. 'SAKERPRIDE' is a clear demonstration of what I'm talking about. As a regular visitor to www. sakerpride.com, I can only say 'Bravo. Keep up the good work'. God bless, SM,

What else can I do but GIVE THANKS TO GOD ALMIGHTY, who makes it all possible??? HE is just something else, and I can only ask Him, as year 4 begins, to continue to point the way forward, because I am pretty sure this was and still is His doing!

TO LEARN HOW IT ALL STARTED, AND TO SEE HOW FAR SAKERPRIDE HAS COME OVER THE YEARS, 

JUST READ AWAY TO YOUR HEART'S CONTENT!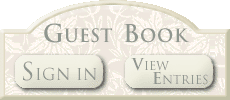 Dear SakerPride Family,

Not a day goes by without me Thanking God for you all without whom, sitting at this keyboard and typing away would be utterly useless!!! My sincere gratitude to you all for putting up with the ton of emails, Facebook posts - and even TWEETS (as of this last year)! As for those of you scattered all over the face the globe who go to events "armed" with your cell phone and then take the time and pains - in spite of horrible technological glitches and sometimes astronomical costs, to forward Pictures and Video Snippets, I cannot thank you enough for your kind assistance! The same goes for those who text, email or call consistently to point out a technological glitch, an omission, an error or even a typo! Your "eagle eye" is much appreciated! 

And then there are the THOUSANDS of you who, over the past 4 years, spontaneously and unceremoniously just up and send all kinds of forms of ENCOURAGEMENT - verbal, written, and, believe it or not, FINANCIAL, to keep this SakerPride Machine running! I am moved to sniffles and tears by every single one of those kind gestures! What a BLESSING!

I came out to this page, meaning to write "something new" on this 4th Anniversary of SakerPride but after reading what I wrote last year and even on SakerPride's first anniversary, I realized that very little has changed in terms of how I feel: I am just as overwhelmed and amazed, and still unable to articulate my GRATITUDE any better! That said, I cannot help but marvel anew at the GROWTH; All of it achieved "organically", "by word of mouth"; NONE of it sponsored or financially boosted!!

Just checked the stats for Sakerpride and here's what I found:

"Regular" Desktop Computer Visits to the site: 171,423 

From May 28 2015 when the MOBILE-FRIENDLY version of the site was launched till March 31 2016:

Total Site Visits: 23,942

Total Page Views: 35,632

And this for a site that isn't offering anything for purchase, is essentially apolitical and caters to a pretty restricted audience! Don't quite get it myself, but I am sure GRATEFUL for it, and know no one else to whom to give the glory but GOD!!! 

In the very beginning, there were 5 people who were tremendously helpful and instrumental to the birthing of SakerPride, because of the AUTHENTIC, EYE WITNESS material they took the time to send my way. 3 of them have since gone home to be with THE ONE they served so faithfully here on earth and as I remember them fondly today, I am glad they at least got to view this website and know, even before they were welcomed into Heaven, that their sacrifice and efforts were greatly appreciated. May their souls, rest on in peace.

Mrs. Ruth Witt

June 23 1938 - March 7 2014

Mr. Donald Witt

6th May 1930 - 19th April 2016

Miss Eunice Kern

13th May 1931 - 5th June 2015

HAPPY BIRTHDAY AS WELL, TO TWO SPECIAL PEOPLE WHO SHARE THE SAME BIRTHDAY: 

My Siblings Ebob Mbiwan Tanyi & Atiba Mbiwan, born 1 year apart to their respective parents on two different Continents, and who got to meet for the first time, four months ago!  GOD IS, IN DEED, GREAT!!!

MIND LETTING US KNOW WHICH OF THE 10 SAKERPRIDE PAGES BELOW IS YOUR FAVORITE OR MOST FREQUENTED? GO ON; VOTE!