SakerPride - "Telling the Saker Story & MORE"

IN LOVING MEMORY OF Dr. W. NORMAN HAUPT

PRINCIPAL, SAKER BAPTIST COLLEGE (S.B.C.), VICTORIA (LIMBE),

FOUNDER/PIONEER PRINCIPAL, JOSEPH MERRICK BAPTIST COLLEGE (J.M.B.C.) NDU, 

ACTING PRINCIPAL, CAMEROON PROTESTANT COLLEGE, (C.P.C.) BALI,

PRINCIPAL, BAPTIST TEACHER TRAINING COLLEGE (B.T.T.C.) SOPPO - BUEA.

SUNRISE: AUGUST 22 1927   

SUNSET: OCTOBER 31st 2019

FUNERAL: NOVEMBER 3rd 2019

OBITUARY OF Dr. NORMAN HAUPT AS POSTED IN MILLER FUNERAL HOME BULLETIN (SIOUX FALLS)

Norman Haupt, of Sioux Falls, passed away surrounded by family on October 31, 2019.

Norman Haupt lived life fully. He was not afraid of adventure. Widely traveled, he lived in Africa, Europe, and North America and visited South America and Asia. He passed on his love of travel to his daughters and grandchildren.

Born in Indiana in 1927, he joined the Navy where he certified as a Navy pilot, flying planes and landing them onto aircraft. (We do not know how he did this!)

While in the Navy, he met his wife, June Cam, a young woman from England attending Bible college in the United States. They married in England after Norman made a cross-Atlantic sea voyage to join her.

Three years later, with a five-month old and a two-year old daughter in tow, Norman and June went by banana boat to Cameroon, Africa, as teaching missionaries. There they spent 15 years in education mission work. During one of their trips home, a third daughter was born in England. 

During their time in Cameroon, Norman founded Merrick Baptist College, where he also served as its first principal. He taught at Cameroon Protestant College and at the Baptist Teacher Training College and was principal at Saker Baptist College. 

Apparently, Norman liked learning. He studied at Cornell University, the University of London, Boston University, the University of New Hampshire, and Michigan State University where he earned his PhD.

Norman was frequently invited to visit his students' home villages, at times hiking with his wife and children to remote villages to visit churches. And sometimes going by canoe or on horseback when the locations were especially isolated.

Once the family returned to the United States, Norman taught at Kent State University and on World Campus Afloat, a university at sea that sailed around the world. In Sioux Falls, he served as Vice President of Planning and Development at the University of Sioux Falls and held a position as Associate Professor at North American Baptist Seminary.

In his free time, Norman loved canoeing to an island he discovered in the Missouri River. There he took his grandsons and their friends, and many of his own friends. An important part of Norman's life was mentoring. He became a mentor, guiding over 120 men in their Christian journey through conversation and discussion. He considered this an important part of his life's work.

Norman was proceeded in death by his beloved wife, June Cam Haupt. Grateful for their father are his daughters: Cheryl Hartman (Scott Moeller), Anita Valentine, and Kris Wathier (Mike). 

Grateful for their grandfather are his eight grandchildren: Nicholaus (Barb) Hartman and Alex (Laura Heck Hartman) Hartman; Jordan Valentine (Kelsey Raines), Jamie Valentine (Corbin Martin), and Alexa Valentine; Jessica Harris (Seth), Whitney Hall, and Mackenzie McComber (Corey).

Interestingly, I found out about Dr. NORMAN HAUPT's demise the same way I "discovered" him back in 2013: Via the internet; Via GOOGLE!

I wasn't a student at Saker Baptist College when he was Principal there, from 1969 to 1972, (which makes him Mr. William N. Tayui's immediate predecessor), but I certainly knew about him so when practically everyone alive who was even remotely connected to SBC surfaced during its 50th Anniversary back in 2012 and not a peep was heard from him, it became a "personal mission" to track him down. 

I resorted to Google-ing and snooping around the internet till I found, in 2013, a person that fit his description. 

A little bit more searching yielded a number which I called and ... BINGO!

That led to the heartwarming email below:

Norman Haupt

Tue 10/8/2013 8:33 PM

Dear Mrs. Monjimbo:

  Thank you for all the work you have done to record the history of Saker Baptist College in Limbe, Cameroon. You have done much. I have looked through the links you sent me and am overwhelmed by all the good information and pictures.

  Unfortunately, after 41 years it is difficult to remember any details of interest anymore. My wife and I were at Saker during a time of even development. There were not the large number of students that there are now. Nor were the buildings as extensive as there are today. 

  A few thing that I remember is that the principal's office had an air conditioner, which was unusual in those days. Also, the College are a good Bursar, Mr. Richard Tonga Ekema, who served the College well during the days I was there = 1969-1972. He was a big help to me in administration. The students were well-behaved. My wife, June Haupt, taught them Bible. We had some teachers helping us from the U.S. Peace Corps as well as some missionaries and Cameroonian tutors. Beyond that, our experience at Saker was well worthwhile and we enjoyed being there a great deal. We do not feel we made any sacrifices but, instead, learned much and were thankful for the opportunity to serve the Lord there.

  I'm sorry that I'm not able to write more about our time at Saker. Also, I'll not be able to send you pictures because I do not know how to do that on the computer. We older folk are not so adept on these machines. LOL

  Thank you for contacting me. May the Lord bless you, your husband and family. 

 Sincerely, 

 Dr. W.N. Haupt

We kept in touch sporadically a little after this, but after a while he went quiet..

Well, when Ma SakerPride was MIGHTILY BLESSED and HONORED to be part of the 3 WOMAN DELEGATION sent out by the SAKERETTES TRANSGLOBAL ALLIANCE sorority, to attend MA BEE WESTERMAN'S FUNERAL in SIOUX FALLS, you can be sure she asked after him and was told by the other CAMEROON MISSIONARIES at Ma Bee's VISITATION (VIEWING), that he hadn't been around much since his wife, Mrs. JUNE HAUPT passed away the year before (2018)!!!! 

You can therefore imagine what a PLEASANT SURPRISE it was for all 3 of us SAKERETTES to be greeted, upon our entrance into the REPAST Hall on Saturday, June 8th 2019, with the GLAD TIDINGS: "Dr. HAUPT IS HERE!!!!" He had, indeed, made the effort to come out and HONOR his FELLOW-MISSIONARY and PREDECESSOR!!!

We were seated next to him so we could CHAT, and CHAT WE SURE DID!!!!

It truly was a WONDERFULLY BLESSED HOUR, from ...

- That gut-wrenching TEAR that rolled down his cheek when I presented my condolences on the passing of his wife, to ...

- The broad SMILE that lit up his entire face when I pulled up some SakerPride PHOTOS of him with the graduating classes of 1970 and 1971!! to ...

- His gallant comment on my "pretty blue nails" (Praise The Lord for my VIETNAMESE peeps at NAIL TEK!!!) to ... you GUESSED IT ...

THE BRIEF BUT VERY TELLING RECORDED INTERVIEW in which he recounts the time he spent in CAMEROON - at BAPTIST TEACHER TRAINING COLLEGE (B.T.T.C.) SOPPO-BUEA, at CAMEROON PROTESTANT COLLEGE (C.P.C.) BALI, at JOSEPH MERRICK BAPTIST COLLEGE (J.M.B.C.) NDU, and at SAKER BAPTIST COLLEGE (S.B.C.) VICTORIA (now LIMBE)

​FAST-FORWARD TO JANUARY 28th 2021 - The EVE of Saker Baptist College's 59th Birthday. 

I decide to make a COLLAGE of all of Saker Baptist College's Principals to honor them on FOUNDERS DAY

I'm thinking it would be best to use pictures either from or close to the time each Principal had served at SBC, but then the ones I have of Dr. HAUPT are either the rather blurry and cropped ones from his time at Saker or the ones I took of him in JUNE of 2019.

So I say to myself, WHY NOT JUST GOOGLE AND SEE WHAT YOU FIND?

And that search is what yielded THE OBITUARY BELOW, which shows that he had passed on a mere 4 MONTHS after we had met physically, at MA WESTIE's funeral!!!! 

So, just as the SakerPride CHAT WITH MISS WESTERMAN took place on JANUARY 29th 2019 and she passed on 4 months later on May 21st 2019, so too, the SakerPride CHAT WITH Dr. HAUPT took place on JUNE 8th 2019 - the day MA WESTIE was buried and he died on October 31st that same year - 2019, 4 MONTHS after as well!!!!

I guess it turns out that we lost 2 PRINCIPALS in 2019, not just 1: The very first, at age 95 and the 6th at age 92.

We THANK GOD for their IMMENSELY MEANINGFUL and IMPACTING LIVES OF SERVICE  IN CAMEROON

REST IN PEACE, Dr. W.N. HAUPT!!!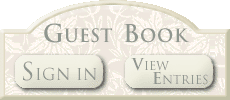 PLEASE CLICK ON "SIGN IN" BUTTON ABOVE TO LEAVE A CONDOLENCE MESSAGE OR TRIBUTE

... AND THEN THERE WAS THE SAKERPRIDE-ORGANIZED VIRTUAL 

"CRY DIE"

ON SATURDAY, FEBRUARY 20th 2021,

IN HONOR OF LATE Dr. NORMAN HAUPT &

IN MEMORY OF SAKER BAPTIST COLLEGE'S 7 OTHER DEPARTED PRINCIPALS

THE SAVE THE DATE FLYER ...

THE LIFE OF Dr. HAUPT SLIDESHOW ...

SO, WHO EXACTLY DID THE SINGING???

VIDEOS THAT WERE PART OF THE EVENT ...

THE EVENT ITSELF ON ZOOM!!!!

PLEASE CLICK ON THE ICON ABOVE TO READ THE COMMENTS THAT WERE MADE "LIVE" BY VIEWERS, IN THE ZOOM CHAT FORUM

THE EXHORTATION ("FISHERS OF MEN") Prof. DORA SHU MBANYA ('71) ...

SOLO: "LET MY PEOPLE GO" 

Dr.  STELLA NWIGWE ANYANGWE ('69)...

SOLO: "THY HOLY WINGS DEAR SAVIOR" 

NDESHI HANGULA SHIKWAMBI ('84)...

HOUSTON SAKERETTE SINGERS (SEXTET): "KONTRI MEDLEY" 

- Efeti Kulu-Mofa Ojongtambia ('70)

- Joyce Atemacha Tako ('86)

- Marie Takusi Njowo ('82)

- Genevieve Ndando ('71)

- Sylvie Makoge Ejedepang-Koge ('92)

- Rachel Kientcha Tita ('86)

- Didi Mbiwan Ndando ('79)

TRIO: "JESUS KNOWS THY SORROW"

- Sue Oben Tabot ('96 )

- Bessem Eno Oben ( '95)

- Wase Ediage ( )

TRIO: "GRAND OLD HIGHWAY" 

- (Soprano) Marie Takusi Njowo ('82)

- (Alto) Rachel "Ara" Njenge ('82)

- (Tenor) Didi Mbiwan Ndando ('79)

PLEASE CLICK ON IMAGE TO THE RIGHT TO VIEW A FEW SCREENSHOTS FROM THE EVENT

In Loving Memory of

Mr. Alexander EYONG TATAH (Tutor)

 August 5, 1956 ~ May 21, 2021

It is with sorrow that we announce the passing of Mr. ALEXANDER EYONG TATAH, erstwhile FRENCH TUTOR at SAKER BAPTIST COLLEGE.

Mr. EYONG TATAH, a graduate of ADVANCED SCHOOL OF TRANSLATORS & INTERPRETERS (ASTI) who was working as a freelance Translator within the AFRICAN UNION's Directorate of Conferences Management and Publications, passed away on Friday, May 21st 2021 in ADDIS ABABA at age 64.

His funeral took place there on Sunday 23 May 2021.

 His wife, Julienne, having passed away in 2019, he leaves behind his 3 children Sandra, Yvonne and Julian, his siblings, friends and family to whom we extend our heartfelt condolences.

MAY HIS SOUL REST IN ETERNAL PEACE!

In Loving Memory of

Mrs. Anne-Isobel TANGA (Tutor/Boarding Mistress)

 Sunset: Thursday, February 16th 2023

The death was announced this Thursday, February 16th 2023, of Mrs. ANNE-ISOBEL TANGA.

Late Mrs. TANGA, (originally from Sierra Leone), served in SAKER BAPTIST COLLEGE Limbe (Cameroon), as an English Language and English Literature Tutor and also as Boarding Mistress, for 32 solid years - from March 3rd 1983 to February 12th 2015 when she retired.  

As some might recall, Madam TANGA was gratefully recognized by the Ex-Students of Saker Baptist College, upon her retirement back in 2015, with an Award and a Certificate of Appreciation.  (See Photos)

We extend our sincere condolence to the family and friends left behind to mourn her passing, her SAKERETTE Daughters especially. 

May her soul rest in peace.

In Loving Memory of

PA JOHN FAWOH

 Sunset: Thursday, March 9th 2023

It is with  sorrow that we announce the passing of PA JOHN FAWOH, a seasoned handyman and highly skilled carpenter who served as the Head of SAKER BAPTIST COLLEGE's Workshop for more than 40 years.

He passed away in DOUALA on Thursday, 9th of March 2023, after which his mortal remains were moved to the LIMBE REGIONAL HOSPITAL mortuary.

PA FAWOH would be fondly remembered for the Hardworking, Kind, and Conscientious person that he was while he served several generations of SAKERETTES over the 4 decades he spent at the school, until he retired.

In fact, it is this diligent service that earned him the recognition/award he received back in January of 2012, during the School's 50th Anniversary Celebrations. (See PHOTO in OBITUARY POST)

He is now reunited with his Wife and his SAKERETTE DAUGHTER - Class of 1985's JULIE FAWOH, who passed away back on September 1st 2008, just 5 months after she had gotten married.

May his dear soul rest in perfect peace, and may God comfort the grieving Family and Friends he has left behind.

PA FAWOH RECOGNIZED FOR HIS SERVICE TO SBC DURING THE SCHOOL'S GOLDEN JUBILEE CELEBRATIONS IN JANUARY 2012

PA FAWOH RECOGNIZED BY THE CLASS OF 1985 BACK IN 2018

WASE NANJE REPRESENTING THE CLASS OF 1985

In Loving Memory of Mr. BERTRAND NDOSAK

SBC TUTOR (ENGLISH LANGUAGE/LITERATURE DEPARTMENT)

 Sunset: Friday, March 31st 2023

It is with profound regret that we announce the sudden death of Mr. BERTRAND NDOSAK, who, until his passing in the early hours of FRIDAY, MARCH 31st 2023 due to a bike accident, was a TEACHER in SAKER BAPTIST COLLEGE's ENGLISH LANGUAGE / ENGLISH LITERATURE DEPARTMENT.

Late Mr. NDOSAK who had just been transferred to Saker Baptist College at the beginning of this School Year, (September 2022), had been a Teacher at Baptist Comprehensive High School in NJINIKIJEM (Northwest Region). 

When this Institution shut down due to the Anglophone Crisis, he moved to YAOUNDE, until he was re-engaged and transferred to S.B.C. LIMBE, when the need for a Teacher in the ENGLISH LANGUAGE/LITERATURE DEPARTMENT arose. 

Young Mr. NDOSAK whom the PRINCIPAL of SBC describes as Devoted, Jovial and Social, (the posted VIDEO attests to that), is also reported to have worked at GBHS BELO and GHS IBAL ACHA, all in the Northwest Region.

He was a native of KOM and was not yet married.

The PRINCIPAL, Mrs. HANNAH MOTUTU nee BECKE, on behalf of the CAMEROON BAPTIST CONVENTION (CBC) EDUCATION DEPARTMENT, as well as the STAFF and STUDENTS of SAKER BAPTIST COLLEGE, extends heartfelt condolences to the bereaved family. 

We, in turn, extend our sympathy to her, to the staff and students of the college, - all of whom must be quite traumatized by the sudden demise of such a vibrant teacher, and to Mr. NDOSAK's Family and Friends.

May his soul rest in peace.

DANCING IN CELEBRATION OF INTERNATIONAL DAY OF THE MOTHER TONGUE @ SAKER BAPTIST COLLEGE. (At the FRONT, far RIGHT)

POSING WITH SOME COLLEAGUES ON CAMPUS ON THE OCCASION OF THE CELEBRATION OF INTERNATIONAL DAY OF THE MOTHER TONGUE (2nd From Left)

In Loving Memory of 

MA SUSANNAH NANYONGO HADDISON

Sunrise: Thursday, April 28th 1921

 Sunset: Friday, April 7th 2023

The death has been reported of MA SUSANNAH NANYONGO HADDISON, fondly known as "MA HADDIE".

She transitioned peacefully in her home in LIMBE, on Friday, April 7th 2023, just a few weeks shy of her 102nd Birthday.

Dear "MA HADDIE" was:

- The Widow of veteran Teacher, Mr. GEORGE LUMA HADDISON (aka "PA HADDIE"), erstwhile Tutor at BTTC and SAKER BAPTIST COLLEGE,

- The Mother of Mr. PAUL HADDISON, erstwhile PRINCIPAL of SAKER BAPTIST COLLEGE, and 

- The Mother of Mrs. DAISY HADDISON ETYA'ALE 

(Class of 1969) and Mrs. HANNAH HADDISON WILLIAMS (Class of 1976)

We extend our heartfelt condolences to them this EASTER SUNDAY, and pray that the HOPE that CHRIST'S RESURRECTION brings will sustain them and all who mourn her passing.

May her soul rest in peace.