SakerPride - "Telling the Saker Story & MORE"

Dr. Lawrence Francis Tonye Biaka was born on June 23rd 1939 in Cameroon. After completing his secondary and high school education in St Joseph's College Sasse, Buea, he moved on to Nigeria for university studies with pharmacy as his first option. However, a full scholarship made him move to study medicine in India. After completing the intermediate year, he obtained a WHO scholarship to pursue studies at the University of Sarajeveo from where he obtained his degree in Medicine in 1966. He then moved to Britain where by 1974 he had obtained specialization diplomas in Obstetrics (from the Royal College of Physicians of Ireland); Anaesthesia (Royal College of Physicians of London and Royal College of Surgeons of England in association with the Faculty of Anaesthetists); and became member of the Royal College of Obstetricians and Gynaecologists.

During his stay in the United Kingdom Dr. Biaka worked in many capcities: as physician, surgeon, gynaeacologists and teacher in a variety of institutions including: Eastern General Hospital Edinburgh; Hammersmith and Queen Charlotte London; St. Helier Hospital Carshalton, Surrey; etc.

On his return to Cameroon in 1977, he served as Gynaecologist – obstetrician at the Bamenda Provincial Hospital, District Hospital Bota and later started Dr. Biaka's Cabinet which in 1982 became known as St. Veronica Medical Centre. In 1998 St. Francis School of Nursing and Midwifery was opened as a training school for nurses and in the same year Dr. Biaka was awarded Fellowship by the Royal College of Obstetricians and Gynaecologists of England. The growing complex saw continuous growth and expansion with the opening of St. Francis Higher Institute of Nursing and Midwifery in 2007 and St. Francis School of Health Sciences in 2010. Today Dr. Biaka oversees a rapidly expanding complex which receives at least 500 students each year in different health professions programmes as well as meeting the needs of patients with different conditions in the St. Veronica Polyclinic. He received a certificate of recognition from the Cameroon Medical Council in 2010 for a devoted and selfless service to humanity and upholding the dignity and ideals of the medical profession.

He devoted his life to caring for patients especially women and children. He was a philantrophist and devoted Christain of the Roman Catholic church. Pope benedict XVI impacted on him an Apostolic blessing in 2012.

He is survived by his wife, Mrs Francisca Biaka, seven children, thirteen grand children, brothers, sisters and many relatives, staff and students of St Francis medical Institute, as well as medical colleagues.  

This Page, like its 2 "siblings" before it, seeks to Present, Preserve and Archive the PROFILES of some of the Men & Women who made Anglophone Cameroon what it was in the 60s, 70s and Early 80s. It starts off from ENTRY #34, because the first 33 Entries are located on the 2 other ALMANAC Pages of this same website, which can be accessed by clicking on the tabs that bear their respective names on the Navigation Bar below to the right, or simply by clicking on these links: 

​LATE DR. LAWRENCE-FRANCIS TONYE BIAKA

GYNAECOLOGIST - OBSTETRICIAN 

Late Dr. LAWRENCE-FRANCIS TONYE BIAKA (RIP)

June 23rd 1939 - April 3rd 2014

​SAKERPRIDE WISHES TO EXTEND ITS SINCERE CONDOLENCES TO THE BEREAVED FAMILY, PARTICULARLY TO HIS WIFE, Mrs. FRANKA HONGLA BIAKA (Class of 1979), TO HIS DAUGHTER, Ms LORRAINE BIAKA (Class of 1986), and TO HIS ABANDA & MONDOA NIECES. MAY THE SOUL OF THIS BELOVED SAKER CAT, DAD, UNCLE, & SOBAN

REST IN PERFECT PEACE!

​FOR MORE INFORMATION, PLEASE VISIT HIS MEMORIAL WEBSITE AT: 


MORE PROFILES ON THE WAY! THANKS FOR VIEWING & SHARING!

With his Wife, Mrs. Franka Hongla Biaka


Late Mr. EBENEZER EKO EPIE (RIP)

April 4th 1933 - March 7th 2014

Born April 4th 1933 in the village of Ikiliwindi, 10 km from Kumba in the Southwest region of Cameroon, our father began his remarkable journey through life as the 3rd son and 5th of seven children of Andreas Buang Epie and Pauline Bokeng. At birth he was named Epie Epie and soon after, was baptized "Ebenezer" by Rev. Peter Essoka. In honor of the memory of Mr. Eko of Tansha Quarters, who always called him "namesake", Papa started including "Eko" among his names. 

A prominent and successful farmer and land owner, his father ran a full house with many adopted nieces and nephews and his mother, a good and hardworking woman, took care of the household. 

Papa attended vernacular school in Ikiliwindi in 1940 where education was in the Douala language. In 1943 he moved to Kumba to attend the Basel Mission Primary School (now called Presbyterian School), during which time his mother passed away after a brief illness in 1948. Following completion of his primary school education, he was one of the six successful students out of the 26 who sat for the First School Leaving Certificate examination in 1949. 

From 1950 to 1955 Pa Ebenezer attended St. Joseph's College, Sasse and obtained the West African School Certificate. He was very good with his hands; as a little boy in the village he joined other boys to go fishing and to set traps in the forest. In Sasse, he was known for his skill in repairing and restoring all the lamps and this talent earned him his first position as Mechanical Engineering Assistant with P.W.D Victoria from 1956 to 1958 when he left for Sidharth College of Arts and Science, Bombay University in India under the Indian Government Scholarship program. Papa went on from 1961 to 1964 to the University of Aligarh, India where he was appointed president of the Cameroonian students organization and upon completion of his course there, obtained a Bachelor of Science degree with a major in Geology. 

In June 1964 he returned home to Cameroon and in February 1965 he was appointed Education Officer but traveled later that year to the USA under the USAD Scholarship to study in Southern Illinois University. While at this school he was president of the International Students Association as well as African Students Union and in June 1968 he obtained a Masters in Geology. 

Papa started his Ph.D. program at Rensselaer Polytechnic Institute in Troy, New York but a year later had to abandon it and return home to Cameroon upon hearing the news of his father's illness. On his return to Cameroon in May 1969, he started working with the Department of Mines and Geology in Yaounde. In October of the same year his father passed away. 

From 1970 to 1971 Papa studied in Holland at the International Institute for Aerial Survey and Earth Sciences and obtained a diploma in Aerial Photo Interpretation. He continued to Toronto and Ottawa, Canada for Aeromagnetic and Photo-Geological Interpretation. 

Early in 1972, Papa returned home to Cameroon and was appointed Deputy Director of Mines and Geology. On July 8th of the same year, he was married to Benedicta Ekie Ndep, (whom he always fondly called "Ek") first child of Dr. William Oga Ndep and Bernadette Esame George. 

From 1976 to 1979 Papa was Chief of Ground and Sub-surface Research in Garoua, North Province; as it was then called. While working in Garoua, because his desire was to maintain the Anglophone background of education for his little children he fought and got the government to open the first English speaking school in that town. 

In 1979 he was seconded to Gulf Oil Company in Douala and worked there until 1985 when he obtained his assignment as Deputy General Manager of Pecten Oil Company in Douala where he served from 1985 to 1995, the year of his retirement. 

Papa Ebenezer won the confidence of HRH, Senator Nfon V.E. Mukete and worked hard to unite the Bafaw people. Hence, he was at the helm of organizing two general assemblies of Bafaw people: the Kurume Mbum M'Bafaw of 1999 - the only Mbum M'Bafaw with a report - and another in Kumba. The latter assembly rekindled the Bafaw prowess that took the traditional manifestations from Njuki to Ntam and back. For a brief period he headed an elite group of Bafaw people, Kun-e-Nfaw, destined to do many great things, including a fund for Bafaw Development. While working with Pecten Cameroon in Douala, he was head of BAFCUDA, Douala.

Papa proceeded to settle in Kumba town after his retirement and also went on to accept one final assignment as Divisional Head of ONEL, (Observatory of the National Elections), Meme Division from 2002 to 2006. 

Papa lived in Kumba with his wife and among his beloved siblings for many years during which time he travelled abroad with his wife on several occasions to visit their children, nieces and nephews. It was during his longest yet and final visit with his children that he passed away after a protracted illness. 

Papa Ebenezer loved being among people; both family and friends. He had the ability to bring people together for a common good irrespective of tribe, social status and other differences. As a SOBAN, he worked tirelessly toward the success of the Golden Jubilee celebrations of his alma mater in 1989, a significant milestone in the history of the Sasse College. 

Papa Ebenezer was also the beloved head of our family as well as a wonderful husband, brother and father to us all. He will be sorely missed but we are encouraged by the knowledge that he now dwells in the arms of our Lord Jesus Christ and his legacy will remain within our hearts always. 

(**SUBMITTED TO SAKERPRIDE BY HIS DAUGHTER, ENINGAN EPIE, CLASS OF 1993)

​LATE Mr. EBENEZER EKO EPIE

GEOLOGIST 

DEPUTY G.M. Of PECTEN OIL CAMEROON (1985-1995)

IN LOVING MEMORY OF MR. EBENEZER EKO EPIE

DEPUTY GENERAL MANAGER OF PECTEN CAMEROON (1985-1995)

For Additional Information and Details Please Click on this Link:

Mr.DAVID TABENDA ATOGHO

LINGUIST, PUBLIC SERVANT, MAN OF GOD

IN HIS OWN WORDS & THROUGH THE EYES OF SOME OF THE PEOPLE WHO KNOW HIM BEST! 

What a Trip down Memory Lane! What a Narrative of Cameroon's Historical Evolution!

ATOGHO CHILDREN

1. Mrs. Jessie Atogho Ekukole 

(Class of '78)

(Married to Mr. Bob Ekukolle)

2. Mr. Victor Aatsa Atogho 

(Married  to Eleanor Eta Atogho - Class of '83)

3. Dr. Mma Atogho Tiedeu 

(Class of '82)

(Married to Mr. Tiedeu)

4. Mr. Awuro Atogho

(Married to Mboni Lifanda Atogho - Class of 1992)

5. Dr. Ata Atogho

(Married to Dr. Jinwi Goghomu Atogho)

Far Left: Mr. David T. Atogho, Mrs. Monica Awuro Atogho and their 5 Children, Jessie, Aatsa, Mma, Awuro & Ata.

Left: Mr. & Mrs. Atogho at their 50th Wedding Anniversary Celebration in 2011, with their Children, their Daughters & Sons-in-law, and their Grand children

Mr. David Tabenda Atogho and his wife of more than half a century, Mrs. Monica Atogho nee Awuro

This Page, like its 2 "siblings" before it, seeks to Present, Preserve and Archive the PROFILES of some of the Men & Women who made Anglophone Cameroon what it was in the 60s, 70s and Early 80s. It starts off from ENTRY #34, because the first 33 Entries are located on the 2 other ALMANAC Pages of this same website, which can be accessed by clicking on the tabs that bear their respective names on the Navigation Bar at the top of this page to the right, or simply by clicking on these links: 

**VIDEOS ARE PART OF A CRTV "BEACONS OF TIME" SERIES**

HRH CHIEF SAMUEL MOKA LIFAFA ENDELEY

Chemist ~ Barrister-At-Law ~ Chief Justice ~ Politician Paramount Chief of Buea

June 9 1923 - July 7 2015

S.M.L. Endeley was born on June 9, 1923 to Chief Mathias Lifafa Endeley, Chief of Buea from 1915-1925, and Maria Mojoko Litombe of Soppo Wonganga in Buea.

He began his education in the German Basel vernacular Kindergarten in Soppo Wonganga where he was a pupil from 1929-31. Teaching was done in Bakweri and Duala. In 1932 he was admitted into Government School Buea where he obtained his First School Leaving Certificate in 1939.

In 1940, he passed the competitive entrance into the Government College Umuahia in Eastern Nigeria. During the Second World War, the college was closed down and converted into an internment camp for German war prisoners. As a result, the students were transferred to Hope Waddell Training Institute in Calabar. Sam Endeley left Hope Waddell at age 22 after passing the Cambridge School Certificate.

In 1946 SML Endeley passed the highly competitive examinations into the prestigious Nigeria School of Pharmacy in Yaba, Lagos, where he obtained a Pharmaceutical Chemist and Druggist diploma with a distinction in Forensic Pharmacy.

From 1950 to 1957, he worked as a government pharmacist in Lagos and Port Harcourt in Nigeria, and Tiko Bota, Victoria and Kumba in the Southern Cameroons.

In 1953 SML Endeley married Gladys Silo Steane, an Accounts Clerk with the Cameroon Development Corporation (CDC).

The late 1950s was a period of socio-political effervescence in Southern Cameroons, and Sam Endeley soon lost his passion for pharmacy, turning his attention to law, a profession through which he believed he would contribute more to the development of Southern Cameroons.

In 1956 he was admitted into the University of Leeds where he obtained a diploma in Sociology. In 1957 he sought and gained admission into the Middle Temple Inn of Court where he read law at the Inns of Court School of Law in London. In 1959, he passed the final examination for the Barrister-at-law degree and was called to the English Bar in January 1960. He returned to Cameroon in April of that same year when he got called to the Nigerian Bar.

Between 1960 and 1966 he ran his bustling and lucrative private practice, Lifafa Chambers, located around the Buea town market. This was a period when Nigerian lawyers dominated the legal field in the territory, however, Sam Endeley was able to rise and stay at the top.

Chief S.M.L. ENDELEY

(Picture by Dave Ndumbe Ewusi)

His 90th Birthday Celebration 

Buea, June 2013

(Picture by Grayce Endeley)

OUR DEEPEST CONDOLENCES TO THE ENTIRE ENDELEY CLAN, TO OUR THRONG OF SAKERETTE ENDELEY SISTERS - BY BIRTH & MARRIAGE, AND VERY SPECIFICALLY, TO:

Mrs. MARIANA MOJOKO ENDELEY MATUTE

(CLASS OF 1982), THE ONLY DAUGHTER OF THE LATE CHIEF SAMUEL MOKA LIFAFA ENDELEY & THE LATE Mrs. GLADYS SILO RAMATOU STEANE ENDELEY.

MAY BOTH THEIR SOULS REST IN PEACE!

​A young Sam Endeley with Lawyers Fred Eko and Emmanuel Koffi Mensah, the first generation of British-trained Southern Cameroons lawyers. (Picture courtesy of Cameroon Census forum/Henry Monono.) 

​During this period, Sam Endeley became involved in the major social and political issues of his time. In the 1950s and 60s, he played a pivotal role in setting up the Bakweri Co-operative Union of Farmers (BCUF) and the Bakweri Land Committee (BLC) which sought to reclaim Bakweri ancestral land wrested by the Germans in the late 19th and early 20th centuries. He was also active in the plebiscite campaign leading up to the unification of the British and French Cameroons, and was even selected to address the UN Trusteeship Council in 1961. He was also part of the Southern Cameroons delegation to the Foumban constitutional conference of that same year. 

He later became a prominent member of both the CNU (Cameroon National Union) and the CPDM (Cameroon People's Democratic Movement).

In 1966, SML Endeley made the switch from private practice to the bench for what turned out to be a lengthy and luminous legal career.

In 1966 he was appointed Judge of the High Court of West Cameroon and President of the West Cameroon Bench of the Federal Court of Justice.

In 1968, he became an Appeals Judge of the Full Bench of the Federal Court of Justice Yaoundé, and a year later, he was appointed member of the Higher Judicial Council.

In 1970, he became Chief Justice of the Supreme Court of West Cameroon, and went down in history as the first black Chief Justice after Chief Justice Cotran and all the other colonial judges.

When the Cameroon federation was dissolved in 1972, SML Endeley moved to Yaoundé where he became Vice President of the Supreme Court of the United Republic of Cameroon. In 1973 he was appointed President of the Administrative Bench of the Supreme Court. He later returned to Buea as President of the South-West Court of Appeal. 

Throughout his legal career, SML Endeley was a member of every law harmonization and law revision commission set up by the government of Cameroon – a telling pointer at how his legal opinions were valued by the state and by his peers. He was also a prominent member of the Cameroon-Nigeria Joint border Commission and was a member of the Cameroonian legal team in the land and maritime border dispute between Cameroon and Nigeria which culminated in the award of the Bakassi peninsular to Cameroon by the Internatioanl Court of Justice.

Between 1982 and 1990, SML Endeley served as Chairman of the Cameroon Development Corporation (CDC).

Justice SML Endeley was crowned Paramount Chief of Buea in 1990 in succession of his uncle Gervacius Mbella Endeley who reigned as District Head and Chief of Buea from 1925 to 1982.

**Culled from Article Written By Dibussi Tande with notes from Njeuma, Martin Zachary. (2000). Valiant soldiers from Fako: An extract from "Who's who in Bakweriland". Yaoundé́, Cameroon: n.p.**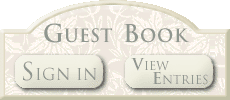 Please Click On "Sign In" Button Above To Leave A Condolence Message or Tribute.


PLEASE CLICK ON THE IMAGE ABOVE TO VIEW AN ALBUM OF PICTURES FROM HRH CHIEF SML ENDELEY'S OFFICIAL FUNERAL CEREMONY ON SATURDAY JULY 25 2015 IN BUEA

(Pictures Courtesy of Buea Council & Dr. Asheri Kilo Fofung)

Snippet of Sermon by (SAKER "CAT"), The Very Reverend NYA SAKO NI NKU 

(Courtesy of BUEA COUNCIL)

A SALUTE TO OUR WEST CAMEROON FORBEARS, 

LIVING & DEPARTED ...

TRIBUNE DE L'HISTOIRE DE LA REUNIFICATION

(In French & English)

One The Documents Referred To By HRH NFON VICTOR MUKETE In His YouTube Video Narrative Posted Above Left,

​extracted from his book "MY ODYSSEY" - The Story of Cameroon Reunification, with Authentic Letters of Key Players. (p.44)

Prof. Monekosso makes reference to the same information in his own narrative as well

Dr. A.B Gwan-Nulla (RIP) as a young graduate from Glasgow University.

His full Bio is posted on this website @

(ENTRY #12)

Mr. Godfrey Ebai A. Mbiwan (RIP) as a young student at the University of Wales, Bangor.

His full Bio is posted on this website @

Dr. Godfrey G. Dibue & Matron Patience Tutu Ngoo (RIP)

Excerpt from "My Odyssey" - The Story of Cameroon Reunification 

by HRH Nfon Victor E. Mukete. (p.41)

Some Members of The Association of Cameroon Students of Britain & Ireland, circa 1951 (From "My Odyssey", p.43)

1. G. Dibue 2. T. Sona 3. G. Monekosso 4. V. Mukete

Mr. Tamajong Ndumu (RIP), young student at Imperial College, University of London.

​HONORABLE ELIZABETH RENO NAMONDO MOKEBA (R.I.P)

PARLIAMENTARIAN, FOOTBALL PATRON, BUSINESS WOMAN

September 20 1937 ~ January 11 2016

  She was born on September 20, 1937 to Michael Litombo Mokoko-Mokeba and Ida Mojoko-Lambe in Victoria. She was the last of seven children. The other 6 children  were: Nathaniel I.L. Mokoko-Mokeba (deceased in 2015), Ruth Limunga Mokeba-Kazeem (deceased in 1957), Peter Mukoko-Mokeba (deceased in 1992), a Still Born male child, George Efema Mokeba (deceased in 2001), and Constance Evenye Mokeba (deceased in 1944). 

  She was the last of that generation. She was also the most well-known and prominent of them all. While others wandered away, for education and jobs in other places, she held on to the home soil and preserved the family name.

  She completed her primary education in Victoria before going for study abroad in Nigeria. Her study in business was cut short following the death of her father. She returned home to a fabulous career in fashion as she won several beauty contests. Most notable was the Miss Victoria Contest in 1959. She was also known to have played organized football. She served in various commercial businesses in Victoria, including the much renowned UAC, KINGSWAY and PRINTANIA in Down Beach.

  Following the passing of an uncle, she was handed the management of the Mokeba freehold estate, properly known as Mokeba Farms. With the help of various agents and on-field managers, she controlled the estate until her death.

  Never did she let the ups and downs of land management deter her from other strivings. The first was politics. She began as a city council member attending regular meetings in Down Beach to get her feet wet in the sea of politics.

  She was active when political party unification began as she eventually held the post of WCNU President for the Victoria subsection and eventually for the Fako section.

  With the advent of multi-party politics in Cameroon in 1992, she defied the odds to beat candidates from other parties, including the governing CPDM. She served one full term in the National Assembly, earning the title of Honorable Elizabeth Mokeba.

  Her political success came alongside years of patronage and support of football activities in Limbe, in the province and across the nation. This, without a doubt, turned out to be her biggest thrill. She was the only one to serve as President of two rival clubs in the town: Victoria United and Electsport. She raised the profile of the community with Inter-Quartier football that involved competition with other sub-parts of this city.

  However, well before the Victoria football euphoria, she was a leading executive of CDC Tiko, which eventually became Tiko United. Players from that first division team would pass through the old house in New Town to get final instructions before travelling to places like Bangante, Nkongsamba, and Yaounde.

  Apart from football, she stretched her hand into other business ventures: turning her first car W8276 into a taxi and another brief experience with Maritime transportation of passengers and products from Victoria to Oron in Nigeria.

  Whatever she turned to, she displayed a deft ability to bring people together. Such people skills helped to make her Mbende home into a sanctuary for dispute settlement among married or unmarried couples, neighbors who did not get along and those facing family troubles. At least in the neighborhood, she transformed social mediation into a work of art without any remuneration.

  As the years rolled by, and burdened by illness, she gradually faded from the limelight including her activities at Mizpah Baptist Church. Initially, she was baptized on December 11, 1949 at the Ebenezer Baptist Church Down Beach. However, she became a founding member of the Mizpah Congregation in New Town , where she served for several decade s as head of the fabulous Youth Choir and a Church Deacon. Around 1965, she even became the National president of youth fellowship of the Cameroon Baptist Convention.

A life so filled with faith and family matters, football management, business and political involvement, seem to have taken their toll. Honorable Elizabeth Mokeba, lived in quiet seclusion until her quick end on Monday, January 11, 2016.

  So many have come to know a special human being and benefited from her exuberance, her drive and determination, her unswerving desire to serve all and sundry, in so many ways. She will remain, posthumously, a tower of strength and a champion of female empowerment. May her valiant soul rest in perfect peace.

​Culled from a Tribute written on behalf of the MOKEBA Family by,

Harry Mbella Mokeba, Ph. D.

Dept. of Political Science

Louisiana State University, USA

JUSTICE EMMANUEL KOFI JONES-MENSAH (R.I.P)

POLITICAL & JUDICIARY FIGURE

LAST ATTORNEY GENERAL OF WEST CAMEROON,

CHIEF JUSTICE OF THE SUPERIOR COURTS OF GHANA (Retired)

April 3 1936 ~ May 28 2016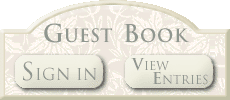 YOUNG LAWYERS

Young Emmanuel Kofi Mensah (right) with his contemporaries Sam Endeley (center) and Fred Eko (left). The first generation of British-trained Southern Cameroons Lawyers. 

May their souls rest in peace!

(Picture courtesy of Cameroon Census forum/Henry Monono.) 

Members of The Southern Cameroons delegation to London during the 1958 Constitutional Conference. From left to right are Mr. Paul Engo, Hon. A.N. Jua, Hon. P. Aiyuk, Hon. N.N. Mbile, Barrister E. K. Mensah and P.M. Kale.

Please Click On "Sign In" Button Above To Leave A Condolence Message or Tribute.

Class of 1981's Beatrice Mensah Tayui with her Dad in Ghana last month. (April 2016)

Celebrating his 80th Birthday just last month, Sunday, April 3rd 2016!

PLEASE CLICK ON THIS IMAGE TO VIEW PHOTO ALBUM OF HIS 80th BIRTHDAY CELEBRATION ON SUNDAY, APRIL 3rd 2016 IN ACCRA, GHANA

PLEASE CLICK ON THIS IMAGE TO VIEW PHOTO ALBUM OF HIS LIFE OVER THE YEARS, AS A FAMILY MAN, A JUDGE & A STATESMAN

PLEASE CLICK ON PLAY BUTTON TO VIEW VIDEO COMPILATION OF HIS 80th BIRTHDAY CELEBRATION ON SUNDAY, APRIL 3rd 2016 IN ACCRA, GHANA

Justice Emmanuel Kofi Mensah was born on April 3rd 1936 in Bota, Limbe to Livingstone Akapko Jones-Mensah of Dzelu Koppe Ghana, who had moved to Cameroon as the Chief Financial Officer of Unilever now CDC and to Konaki Caifa-Thompson of Bojongo/Kie Botaland.

He attended Buea Government school and then went on to attend the legendary St. Joseph's College Sasse where he distinguished himself both academically and athletically, earning the epithet "Water Snake", because of his prowess as the school's goalkeeper. After Class of 1951's Student #568 graduated from Sasse College in 1955, he attended law school at the University of London and was called to the Bar at the Prestigious Gray's Inn at the very tender age of 23. During that time he was married to Sister Emily Nkwanyuo Mensah with whom they bore three children Victor Mensah, and a set of twin girls, Beatrice Mensah Tayui, and Bridget Mensah (deceased).

He thereafter obtained a Masters in Constitutional Law at the prestigious Stumondt Law College in Belfast Ireland, becoming the first Cameroonian/Ghanaian to read constitutional law.

He returned to Cameroon after his law education and worked in the Legal Department of the Southern Cameroonian and later, West Cameroonian Governments. He participated as a Legal Adviser in the 1961 Foumban Constitutional Conference that led to the reunification of English-speaking West Cameroon and French-speaking East Cameroon. He was able to contribute his legal prowess in drafting the Constitution of the then West Cameroon and the drafting of the legal documents that united East Cameroon and West Cameroon.

He also served as Chief Magistrate in Bamenda, Kumba and Banso successively, executing his duties with such brilliance and excellence that he became the first deputy Attorney-General of West Cameroon at the young age of 26, and the Attorney General of West Cameroon at age 28, the highest-ranking judiciary official in the territory and the custodian of the Constitutional Rights of all Anglophone Cameroonians.

After his move to Ghana in 1971, he served as the Chief Justice of The Gambia. He thereafter was the Justice of the Superior Courts of Ghana. He was the Vice Presidential candidate of the PNC now CPP party with President Liman and the Chairman of the CPP party. 

His second marriage was to Laura Kanyi Tometi with whom he had Wendy, Penny, Kodjo and Evita. His third marriage was to Gifty Lamptey with whom he had two sons, Kodjo and Kobla.

Upon his retirement he opened up a private law firm focused on Corporate and class action law suits which employs 15 attorneys as Jones Mensah and Associates. In supporting development in his homeland he also opened up The Keta Beach Hotel. As a retired Chief Justice he remained a force to be contended with, as a formidable counsel and mentor to tons in the legal profession and society at large. His law opinions changed the landscape of the law in Ghana. He will be sorely missed.

**Information contributed by his daughter, Mrs. Beatrice Mensah Tayui, with a few additional details from other sources.**

Our sincere condolences to her, as well as to the rest of the MENSAH Family

Funeral Arrangements will be posted as soon as they are made available.

Mr. MARTIN JUMBAM REMINISCES ...

Subsequent to sharing an obituary for the illustrious Justice (Rtd) Emmanuel Kofi Jones-Mensah on Facebook, Mr. Martin Jumbam responded spontaneously with the "Write Up" below. I sought and obtained his permission to re-post it here:

"Thank you for the biography of this remarkable man in http://www.sakerpride.com/ALMANAC3.html. I am a great admirer of the great research work you do to bring to the limelight the lives of many people who have played a significant part in the history of Anglophone Cameroon. I never knew Justice E. K. Mensah in person but I heard a lot about him, especially as he was a magistrate in Kumbo. He left behind him a reputation as a no-nonsense magistrate who brought law and order into a town that was notorious for acts of disorder and vandalism. A story is told of him sitting in his car in Kumbo Squares just a few days after his arrival in town when a young man came out of a drinking spot, visibly drunk, swaying from side to side and singing at the top of his voice. He then began to empty the contents of his bladder against the tires of a car parked near by. Magistrate Mensah immediately ordered the fellow to be arrested for public exposure and indecency. He was brought to his court where he sent him to jail. He used that opportunity to announce loud and clear that a new order was in town. He said that Kumbo had a reputation for disorderliness but that he was going to clean it up before leaving -- and that is what he did. To this day, those who knew him look back with great nostalgia to those days when a magistrate sent the most notorious gangsters in town scampering for shelter. Magistrate E.K. Mensah's name has remained synonymous with integrity and a no-nonsense implementation of law and order. When many of those who knew him see what is happening in Kumbo today, they shake their heads in sorrow and long for the days when the then young Mensah dictated the law. His fight was certainly a good one. May his soul find rest in the Lord."

What more is there to do than to concur with a resounding "AMEN"?

PLEASE CLICK ON THIS IMAGE TO VIEW PHOTOS FROM HIS DAYS AS A SCOUT IN WEST CAMEROON OF THE 60s

If You Are Able To Accurately Identify Any Of The People In The Pictures, Please Click On The Button Below To Submit The Information. THANK YOU!

PLEASE CLICK ON THIS IMAGE TO VIEW PHOTO ALBUM

THE CHICAGO WAKE IN VIDEOS & PICTURES ...

PLEASE CLICK ON THIS IMAGE TO VIEW PHOTO ALBUM

​Mr. SAMUEL PENN LONGLA (R.I.P)

VISIONARY ~ CONTRACTOR ~ ENTREPRENEUR

FOUNDER OF ANGLOPHONE CAMEROON'S FIRST & LARGEST LAY PRIVATE SECONDARY LEVEL ACADEMIC INSTITUTION

1931 ~ 2016

"Akamantso" (Development Giant) Samuel Penn, alias S.P. Longla, Chevalier of the Cameroon Order of Valour, was born in Pinyin in Santa Sub Division in 1931 to Pa Nyah Longla and Mami Monica Fon Longla both of blessed memory. He attended the then Basel Mission School in Njenka Bali and later on went to Onitsha in Nigeria where he studied Commercial Education and returned home with a typewriter which he used to start a typing institute in Old Town Bamenda. This Institute later grew by leaps and bounds to a point where he traveled to Nigeria often to recruit teaching staff in the likes of Mr Felix Aweh, Mr Ignatius Nnadi, Mr Iwu, Mr Joseph Ogungwa etc . He then went on to register with the then RRC: Rapid Results College in London where he further pursued commercial education, majoring in Economics, Commerce, Book Keeping and Intermediate Business Management by correspondence and upon completion, was awarded a Diploma in Commercial Education. In 1962, his typing institute morphed into the first Commercial college in the then North West Province – Longla Commercial College (LCC). His propensity for business was already manifesting as during his travels to Nigeria, he would take horses along to sell and raise funds which assisted in the setting up of a block industry in 1965. It was this industry that produced the blocks that were used in constructing most of the present day Longla Comprehensive College. He supplied cement blocks to clients in the Northwest region and even as further afield as Yaoundé. His foresight led him to transform LCC to LCTC – Longla Commercial and Technical College in 1977.

History has it that in the later part of the 1970s, the then Minister of National Education, Dr. Adamou Ndam Njoya's visit to LCTC, kept this Minister stupefied at the accomplishments of an individual in a realm of education where government was still toddling. It is widely acknowledged that Anglophone Techno-Commercial Education experienced an unprecedented boom after Mr. Minister returned to Yaoundé. His vision to give young Cameroonians every available opportunity to be educated saw the transformation of LCTC to LCC: Longla Comprehensive College which till date has educated hundreds of thousands of Cameroonians. Alumni of LCC are excelling in every profession in Cameroon and the diaspora.

  In the early 1970s Pa Longla, a visionary with foresight set up Longla Enterprises which later transformed to Longla Company Limited. With the expansion of the company, Pa recruited engineers from Europe and America and frequently travelled to these continents for business. Pa Longla the entrepreneur, diversified but focused, operated a printing press which was second to NOREMA Press in Bamenda. He printed documents for hospitals, schools, councils, cooperative societies, Banks etc. He owned a fleet of 20 ton trucks which plied the roads from all nooks and crannies of the North West Province to the North of Cameroon trading in 'voacanga' (medicinal seeds). He was the proprietor of Mondial Hotel. For more than twenty years and as recently as June 2016, Pa Longla provided free accommodation in his hotel to young American students from West Ottawa High School, in Michigan USA, who, led by Michael R Jaeger would stay there for as long as their mission of equipping schools pro- bono in the Northwest Region in particular and the country in general, with computers was necessary. LCC also served as the base from where these computers were stored and distributed. It noteworthy that Pa Longla would go the extra mile to bear the cost of custom duty for these computers and transport them and these goodwill ambassadors to their base in Mondial Hotel.

  He ventured into the fickle contract business and soon executed contracts that would inscribe his name in history as one of the most outstanding building contractors Cameroon has ever had. The sprawling complexes he beautified our landscape with are testimonies to the fact that Pa did the best any human being could afford. Mr SP Longla was a meticulous man who executed every project with attention to fine detail. The following construction works testify to this:

 BUILDING CONSTRUCTION WORKS IN GENERAL:

- 15 villas at the Presidency of the Republic of Cameroon

- More than 180 SIC houses in Yaounde and Douala

- Ecole Primaire de Bastos

- Almost all the Gendarmerie Brigades in the then NW Province and in all Provinces of Cameroon

- Classrooms at Lycee de Mballa II in Yaounde

- Classrooms in schools in Bamenda and Bafoussam

- Many Health Centres in the country

- Office Buildings, Hangars and Residential Buildings for Groupement d'Entreprise (Trapp-Strabag Bilfinger +Berger Bambui-Fundong Road Project)  

- The Administrative GARAGE -Bamenda

- CamCCUL Building at Azire

- Fonader Building- Bamenda

- CNPS Building – Bamenda

- Construction and equipment of a modern slaughter House at CRZ Wakwa, Ngaoundere

- The Administrative and Library building at ENSTP Buea

ROAD CONSTRUCTION WORKS:

Mechanized maintenance of:

- 336 Km earth roads in Adamawa Province

- 111 km earth road in the West Province

- 178 km earth road in Kupe Manenguba

- 330 km earth road – Bamenda–Nkambe

- 64.4 earth Road in the Menoua Province

- 14 Km earth road in Ndom –Sanaga Maritime 

In the last 13yrs he carried out several road maintenance works in the Adamawa Region.

In all of these, S.P. Longla exhibited simplicity and humility par excellence and was a man of few words. Attention was drawn to this rare breed of a man when in 2006 he was taken ill, and an air ambulance from the United Kingdom landed at the Mankon Military Airbase and whisked him off for treatment to the amazement of all and sundry! Many people knew the name but not the man. His generosity knew no bounds and he aided those who sought his assistance as best he could. He contributed enormously to the economy of Cameroon and employed thousands of Cameroonians. 

He was a developer who championed every development initiative in his native Pinyin land, ranging from founding the Pinyin Development Organisation, orchestrating Mitayen Cooperative Credit Union (one of the fastest growing credit unions in Cameroon) with account number 001, to Championing the Pinyin electrification Project and single handedly constructing the Presbytarian Church in his neighbourhood, Kwindegli in Pinyin. The construction of the church and his eventual dedication into the Christian Men Fellowship (CMF) was no surprise to those who know that present day Presbytarian Church, (PC) Musang, was born and nurtured in the premises of LCC for over ten years and was christened Longla College Congregation.

  He leaves behind a large family, the entire Pinyin Community, friends, ex-students of LCC, Cameroonians at home and abroad to mourn him.

Today, the fact that an individual owns an academic institution may not be anything to write home about but, back in the early 60s when the precious few Secondary Education Institutions that existed were owned and run not even by the government, but by the Catholic, Baptist or Presbyterian mission, the opening of LONGLA COMMERCIAL COLLEGE (LCC) in 1962 was a huge deal, and its Founder, Mr. S.P. LONGLA, quite a phenom! His vision for this College which has now morphed into a COMPREHENSIVE College with the addition of Grammar and Technical Sections, was "to mold young Cameroonians into tough business minds" - a noble, lofty and worthy goal, indeed!

The news that this Founder of THE FIRST & LARGEST LAY PRIVATE INSTITUTION IN THE WHOLE OF ENGLISH-SPEAKING CAMEROON had passed away in the early hours of Saturday, September 24 2016 did sadden more than a few hearts and the BIOGRAPHY below is posted in his honor, as a SALUTE to his noble efforts, and in an attempt to shine the light on his exploits which went well beyond the field of EDUCATION, into the PRINTING, CONSTRUCTION and even MEDICAL arenas, to name just these. 

REST IN PEACE, PA S.P. LONGLA. THANK YOU FOR YOUR SERVICE TO OUR NATION!! 

​ BIOGRAPHY OF Mr S.P. LONGLA as submitted to SakerPride by his Daughter, Dr. ALVINE LONGLA BOMA