SakerPride - "Telling the Saker Story & MORE"

IN LOVING MEMORY OF,

Mr. ISAAC AKWO MBOE

Sunset: Saturday, March 4 2017

This page is dedicated to the Memory of SAKER BAPTIST COLLEGE'S Staff. 

May their souls REST IN PEACE!

IN LOVING MEMORY OF 

ALL OUR BELOVED DEPARTED FACULTY & STAFF MEMBERS 

REST IN PERFECT PEACE!

1. Mr. William NSO TAYUI (Principal)

2. Miss Ruby SALZMAN (Principal)

3. Miss Esther SCHULTZ (Principal)

4. Miss Laura REDDIG (Bursar/Teacher)

5. Mr. George HENDERSON 

(Builder - built Dining Hall, & Landscaper – Planted the Trees, Shrubs & Hedges all over the Campus)

6. Rev. Flavius MARTIN (Teacher - Geography)

7. Mrs. Anna FORBANG (Teacher - English)

8. Mr. George HADDISON (Chaplain/Teacher)

9. Chief Martin IKOME (Teacher)

10. Mrs. Jane SHODUNKE (House Mother)

11. Mrs. Mabel QUAN (Teacher - History)

12. Mr. J.U. TAMBE (Teacher – Geography)

13. Monsieur NDAME (Teacher – French)

14. Mr. Tunde AGBABIAKA (Teacher)

15. Mademoiselle Renée SAIVES (Teacher - French)

16. Miss Barbara Daminabo NGU (Teacher)

17. Mr. AGBOR (Teacher - Math)

18. Mr. George BAWE aka "General Manager" (Workshop) 

19. Mr. Jacob WEPNGONG (Headman) 

20. Mr. Phillip TAMNJONG (Day Watch) 

21. Dr Simon NGAHKFUMBE (Teacher - Geography) 

22. Mr. David NJUNG (Teacher - Economics) 

23. Mr. Divine TAKEM (Teacher)

24. Mr. ATANGA (Teacher - Math) 

25. Mrs. Evenye NGONGI (Sewing Room) 

26. Miss Ernestina (Tina) SCHMIDT (Pioneer Teacher)                         

27. Miss Kathy KROLL (Teacher - Biology/Nurse)

28. Mrs. Julie COCOBASSEY (Teacher - Domestic Science)

29. Ms Veronica AYUK (Teacher - Food & Nutrition)

30. Mr. Philip Awah ATANGA (Teacher - Math & Physics)

31. Mr. Arrey EBOB (Teacher - Economics)

32. Mrs. Esther LORDSAMBA nee NGU

33. Ms Geraldine GLASENAPP

34. Mr. Donald Witt (Chemistry Tutor - 5th Vice Principal)

35. Mrs. Eirene MBONGO nee Martin (First House Mother - Literature and Bible)

LATE Mr. William Nso Tayui

Principal, 1970 - 1990

THE DEMISE HAS BEEN REPORTED OF

MISS ERNESTINA (TINA) SCHMIDT 

PIONEER TEACHER AT S.B.C.,

ON FRIDAY, MARCH 8th 2013, IN MEDECINE HAT, ALBERTA – CANADA, AT THE AGE OF 94.

BURIAL TAKES PLACE ON WEDNESDAY, MARCH 13 2013.

MAY HER SOUL REST IN PEACE!

REMEMBERING THE LADY WHO GAVE WITT HOUSE'S SCHMIDT DORMITORY ITS NAME ...

Ernestina Schmidt was born on September 10, 1918 at Eva, Alberta - Canada. After graduating from the Baptist Missionary School in Chicago, IL, she devoted her life to mission work, sailing for Cameroon in September of 1952. She managed Baptist Schools in Soppo and Ndu, prior to her joining the staff of Saker Baptist College in 1962 as a pioneer teacher. One of the things she accomplished while in Cameroon was scaling the 13,000 ft. high Mount Fako but this feat, remarkable though it is, does not come close to the service she rendered to Saker Baptist College and its students!  

Miss Schmidt ​taught religion, and she is the one who made all the first graduation robes and caps right in her house - at a time when there were no electric sewing machines to facilitate the daunting task!​

Miss TINA SCHMIDT - Far Left, stands Proud & Tall with the Pioneer Class of 1966, all clothed in the Caps & Gowns she made! 

The other Teachers pictured are Mrs. Eirene Martin MBONGO, (center), Miss Berneice WESTERMAN, and Miss Ruby SALZMAN (RIP), to the right

(It is my understanding that some of these Robes are still in use today!) 

The Guests are here! 

Left to Right: Mr. Don WITT, Mr. George HENDERSON, (RIP), Miss G. GLASENAPP, Miss Eunice KERN, Miss Tina SCHMIDT, Miss Laura REDDIG (RIP)

​1967 STAFF! 

BACK ROW 

Left to Right: Mr. Donald WITT, Principal, Music Director; Miss Eunice KERN; Mrs. Ruth WITT; Miss Ruby FOMINYEN (Pioneer; Graduated in '66 and joined staff in '67!); Miss Tina SCHMIDT; Miss Wilma BINDER (Biology); Miss Elizabeth KEMMER; Miss SALZMAN (RIP); Miss Dora (Belinda) EKIKO (Pioneer turned Teacher as well, Head Prefect of First Batch); Miss Laura REDDIG (RIP); Mr. Roger HAND (Physics, Mathematics, Chemistry). 

1963!

Miss TINA SCHMIDT - Back Row, First from Left, taught Religion. Next to her is Miss Ruby SALZMAN (who later served as Principal. RIP); Miss Gladys BANNISTER (Peace Corps, in charge of Early Morning P.E.); Miss Renée SAIVE, who taught French; Miss Berneice WESTERMAN (FIRST PRINCIPAL), & Miss Martha BECKETT who taught Math.  

REACTION TO HER PASSING, FROM HER COLLEAGUES, CAROL & ROGER HAND ...

Carol and I are sad to learn of Tina Schmidt's passing. We had the great privilege of working alongside Tina during our two years at Saker and we have many wonderful memories of her. She was a most caring and gentle lady with a lovely smile, and very organized and efficient in all she did. She took great pride in her house (the first on the right after the tennis court) and was a wonderful hostess. SBC was all the richer for her service and ministry.

Couldn't agree with you more, Mr. & Mrs HAND! Our prayer, as Miss TINA SCHMIDT is laid to rest today, Wednesday, March 13 2013, is that her Soul find Sweet and Perfect Rest with The Lord she served so faithfully!! 

(Egbe Mbiwan Monjimbo, 1980/81 DORM HEAD of SCHMIDT DORMITORY!

Dr. ELIAS K. BONGMBA LOOKS BACK ON HER NDU SEMINARY DAYS ...

I knew her during her long service at the then Cameroon Baptist Theological College (Cameroon Baptist Theological Seminary) at Ndu. Tina directed the Women's Program. Tina was known for her love, sense of duty, and her strong belief that pastors' wives do more than just being supporting spouses. Many of us admired her orderliness and the fact that, even as a male student, you could talk to Tina about anything without fearing that she would tell you that her main obligation was to the Women's Program. Her program was the toughest on campus because of the challenging nature of training pastors' wives who were at different stages in their academic life. She was very a knowledgeable member of the faculty but her quiet demeanor hid that wealth of knowledge, until you met her and talked with her. I must say though, that she was the best dressed member of the faculty at Ndu.

The last time I saw Tina was in 1988 when she graciously hosted my family and I for all the time were in Calgary for the North American Triennial Conference. During the several days we stayed with her, she drove us to meetings as well as to fascinating places in beautiful Calgary. She was as delightful a host as she was at Ndu. She entertained us with her many stories from Cameroon and we came away with admiration for this remarkable lady whose many years of service in Cameroon influenced many people of my generation. Tina's service to the women of Cameroon through the Women's Department at the Theological College at Ndu, marked a turning for point for pastor's wives and for that reason she will remain a dear person in our hearts for that love and faith in the women of the Cameroon Baptist Convention.

Rest in peace, dear friend.

Elias K. Bongmba

Harry and Hazel Chair in Christian Theology

Professor of Religious Studies

President of the African Association for the Study of Religion

THE DEATH HAS BEEN REPORTED OF

MISS KATHY KROLL,

A TEACHER/NURSE WHO JOINED THE STAFF AT S.B.C IN I970.

SHE PASSED AWAY IN THE EARLY HOURS OF TUESDAY MARCH 12, 2013 

IN COLFAX, WA., AT THE AGE OF 67.

MAY HER SOUL REST IN PERFECT PEACE!

Please Click on ICON Below to Read a More Detailed Obituary as Posted Online by The Spokesman-Review

THE DEATH HAS BEEN REPORTED OF 

MR. TUNDE AGBABIAKA, 

A TUTOR AT SBC IN THE EARLY 70s. 

HE PASSED AWAY ON DECEMBER 17 2012 IN LAGOS, NIGERIA AFTER A BRIEF ILLNESS AND WAS LAID TO REST THERE ON JANUARY 11 2013 

May his soul rest in Peace!


In Loving Memory of CAT, DAD & SOBAN,

MR. FRANCIS ALLISON ESEME NTUBA

Husband to Sis Francisca Ntuba nee Ngoh (Class of 1969 Major) 

Dad to Genevieve Belle Ntuba (Class of 1986)

EXSSA UK Midlands VP, Mantina Njie Ahlijah nee Ntuba (Class of 1990) and 

Sakerette Ntuba Girls Fule, Wuke & Dibo. 

He passed away in Birmingham, United Kingdom.

He was laid to rest in Kumba, Cameroon on March 22nd 2014

May his soul find Eternal Rest In The Lord

Mr. & Mrs. NTUBA at the last ExSSA-U.K. Convention in September of 2013

The death has been reported of 

Mrs. RUTH WITT, 

erstwhile tutor at Saker Baptist College and wife of Saker Baptist College's 5th Principal, 

Mr. DONALD WITT. She passed away yesterday, March 7th 2014 at 2:15 p.m., peacefully, after a VALIANT & COURAGEOUS fight with Cancer. 

Our hearts go out to her Children and Grand Children, and especially to her husband of 57 years, Principal DON WITT.

THE MEMORIAL CELEBRATION SERVICE WILL BE HELD AT VICTORY BAPTIST CHURCH, ON 

SATURDAY, MARCH 29 2014, AT 2:30 p.m.

On a very personal note, I say, from the very bottom of my heart, THANK YOU, "AUNTY RUTH" for being such a KIND & LOVING person. I owe SO MUCH of the AUTHENTIC, FIRST HAND INFORMATION on this website to your DILIGENCE & WILLINGNESS to share it with me. I knew the day was coming when I would have to post this, and I know WITHOUT A DOUBT that you now REST from all your labors, but it really is still quite hard to digest. Will certainly miss the phone calls, the emails and the packages in the mail. 

ENTER INTO YOUR WELL-DESERVED REST, GOOD & FAITHFUL SERVANT OF THE MOST HIGH!

Mrs. Ruth and Mr. Don WITT

PRINCIPAL DON WITT was Principal of Saker Baptist College from July 1966 to June 1969, the year in which he led the renowned CAMEROON COLLEGE SINGERS on their memorable Tour of The United States and Canada. (Interestingly, this month, SEPTEMBER 2013, marks exactly 44 years since the Tour took place!) 

In the 3 years he and his wife of 56 years, Mrs. RUTH WITT, spent at S.B.C., they did more than most would achieve in an entire lifetime, to minister in word and deed. More than half a century has gone by since they served so sacrificially and selflessly in Cameroon in general, and in Saker Baptist College specifically, but the effects of the positive impact they made are still very visible today. The WITTS are  affectionately & fondly referred to by the "Saker Girls" of the late 60s era, as UNCLE DON & AUNT RUTH and, less than 5 minutes into the very first of the many phone calls I have since made to and received from them, I understood perfectly why!! The very fact that they were not just willing but EAGER to entrust the PRICELESS PICTURES and MUSIC that have helped tell and DOCUMENT the heretofore UNTOLD story of THE CAMEROON COLLEGE SINGERS into my care when they had never even seen or met me before, speaks volumes!! It is THANKS TO THEIR CONTRIBUTION to SAKERPRIDE that it is now possible to search the internet for information on the CAMEROON COLLEGE SINGERS, and find practically everything there is to know about them from the Pictures of the Tour & the Music they produced, right down to authentic copies of their itinerary and airplane tickets!!

PERSONALLY, it has become a joy to talk to and be encouraged by them. Hearing "UNCLE DONNIE" ask, after I have spoken to him, if I'd like to speak to "THE BOSS", and then call out: "HON(EY)!!" to get Mrs. Witt on the phone never fails to put a smile on my face and leave me misty-eyed.

The couple now resides in Mt. Juliet, Tennessee which is where first, "Aunty Clo", (Mrs. Claudia Fokam Bumakor), and then Dr. Stella Nwigwe Anyangwe, (both of Members of the Class of '69 and of the Cameroon College Singers), visited them in August and September of this year, respectively. In fact, the (color) pictures below were shared by Dr. Anyangwe.

Because they have had, (and continue to have) challenging HEALTH ISSUES to contend with, I would like to ask everyone to please LIFT THEM UP IN PRAYER, remembering to do so with GRATITUDE for their Service to The Lord, to their Fellow Man and to US, SAKERETTES. MAY GOD CONTINUE TO BLESS & KEEP THEM, LOOK KINDLY UPON THEM, BE GRACIOUS TO THEM, AND GIVE THEM PEACE!! AMEN!!

**Please Click On This Link To Go Directly To The Page On This Website That Chronicles The CAMEROON COLLEGE SINGERS' Tour In Great Detail, PICTURES, MUSIC & all!

As a TRIBUTE to her, I am re-posting below, the ARTICLE I posted on the Gallery page in September last year, shortly after she first shared the news of her illness, and Class of 1969's Dr. Stella Nwigwe Anyangwe went to visit her.  

WHAT A PHENOMENAL WOMAN!!!

(The article and accompanying pictures are still posted on the Gallery Page at: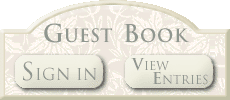 From: DON & RUTH WITT - TENNESSEE, U.S.A.

To: EMonjimbo@msn.com

Date: Wed, 24 Apr 2013 08:44:22 -0500

Subject: Saker Pride

Dear Egbe,  

Saker Pride is a real joy to us. Not only to see the pictures of Sakerettes and to find out where they have all gone and accomplished, but to know that many of them are walking with the Lord. To know that they love the Lord and that they love their neighbors is a real blessing to us. The devotions on the site are an inspiration to us. May God bless you as you continue Saker Pride.  

Love, Uncle Don and Auntie Ruth

Teacher at Saker Baptist College, 1968

The "Love Birds" at home in 2012!

(She sent the picture along with the email above.)

REMEMBERING MRS. RUTH WITT

- Egbe Mbiwan Monjimbo

Charlotte, North Carolina, USA

PLEASE CLICK ON IMAGE TO THE RIGHT TO VIEW A FEW PICTURES OF Mrs. RUTH WITT'S SAKER BAPTIST COLLEGE DAYS, &

CLICK ON ICON BELOW RIGHT TO READ THROUGH SOME OF HER EMAILS WHICH CLEARLY SHOW WHAT A KIND, THOUGHTFUL, HELPFUL & CARING PERSON SHE WAS!!! SHE REALLY HAD US, SAKERETTES, ON HER MIND & IN HER HEART!

REMEMBERING MRS. RUTH WITT.

- CAROL & ROGER HAND,

UNITED KINGDOM

When Carol (McGee) and I first arrived in Cameroon, in August 1966, Don and Ruth, with their young daughter Karen, had just moved to Saker, having previously been teaching at Bali. They were really good to us, as indeed they were to all the staff. They were always supportive, cheerful and good company, and we loved going to sit on their veranda for the weekly Bible Study, and at other times to catch whatever breeze was blowing off the sea. Ruth was very much the quiet presence behind the throne enabling Don to be a really effective Prinicipal. Ruth encouraged and supported him, and all the staff, in all activities. She also taught at the school, helped the girls in 4H, looked after Karen, managed their house, and welcomed and entertained visitors to the school.

Don was Best Man at our wedding in 1968, at which he played a violin solo, 'Salut d'amour', and Carol was given away by the late Mr E.K. Martin. Ruth coordinated the reception afterwards in the Saker library, with the help of fellow missionaries, staff and girls - a wonderful and mouth-watering spread of Cameroon delicacies.

We visited Don & Ruth in Mount Juliet after they returned to the States and, in 2007, met up with them again when they took a tour of the U.K. We drove over to the hotel in nearby Chester where they touched down for one night, had dinner with them, and spent a delightful evening looking through photographs of our time together in Victoria 40 years earlier, and reminiscing. (See photos above).

In February 2012, shortly after the Golden Jubilee celebrations at Saker, which Don & Ruth were unable to travel to, Carol visited them at their home in Mt Juliet. Don was just recovering from hip replacement surgery and Ruth, as always, was a gracious hostess and made Carol very welcome. Carol shared her memories of the celebrations and showed them our photographs of it. That time with them both was very precious.

We were deeply saddened to learn of Ruth's passing. She, and Don, will always remain very close to our hearts.

Roger Hand

Principal Don Witt playing the violin at Mr. and Mrs. Hand's Wedding at Ebenezer Baptist Church in Victoria - Cameroon, 1968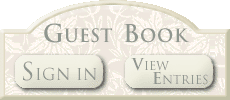 GENERAL GUEST BOOK!

(Guest Book for the WITTS is located further down with Mrs. WITT's obituary announcement.)

REMEMBERING MRS. RUTH WITT

- Mrs. CLAUDIA FOKAM BUMAKOR

YAOUNDE-CAMEROON

Left and Right: Mrs. Claudia Fokam Bumakor visiting with the WITTS in August of 2013.

Center: Young Miss Claudia Fokam stands next to Mr. Witt during the Washington D.C. Phase of the Cameroon College Singers' 1969 Choir Tour of The United States and Canada.

A TRIBUTE TO Mrs. RUTH WITT

It is with a heavy heart that I write to express my deep condolence to Mr. Donald Witt for the death of his lovely wife Ruth who went to be with the Lord about 4 days ago. I phoned Don Witt to find out how the wife was doing in health and he said she was dead 3 days ago. I was deeply touched and felt so sad to hear the bad news. When I asked when the burial will be he told me that she willed her corpse for scientific research, so they came and took her body for that purpose.

How sad to know that our body is actually worthless after we die. She knew this very well that her body will become dust and her spirit will go to God the creator. A lesson for all of us. Her soul must be resting in peace and she is with the Lord.

Mr. and Mrs. Don Witt paid my flight from North Carolina to their State, Tennessee, to visit them while I was in the U.S. from August to October, 2013 after attending the EXSSA-USA Convention. I was with them for 3 days and we had a good time remembering the good old days at Saker Baptist College and the Choir Tours in Cameroon, in America and in Canada. My time with them however was spoiled by the bad news of Ruth's doctor's forecast of her death in October, 2013 because of the cancer she had. I tried to make them understand that it is not the doctor to dictate our time to die, but God. I was all the time in tears and tried to encourage them and prayed with them and even asked her if Sakerettes could do a chain of prayers for her. She said as many as can pray for her she will appreciate it. We all prayed since October and God answered our prayers by giving her rest in March, 4 months after the doctor's anticipated her death. This means that God's time is not man's time.

Ruth has gone at God's time and she is with the Lord. She was so good to me and all of us Sakerettes. We pray for Don Witt as he remains behind that God will give him strength to bear his loss and to continue to serve him and to continue to serve God until his time comes. Ruth, thank you for your love.

My condolence to you Donald Witt, Mark and family, Karen and daughter Melissa. We are praying for you all, with love from my family.

By Claudia Fokam Bumakor (Aunty Clo)

12/03/2014

Yaounde, Cameroon.

RUTH VIOLA WITT, Mt. Juliet, 75.

O Ruth, Thou good and faithful servant of Our Lord Jesus. You have journeyed home to God's everlasting glory and grace, sitting and worshipping at the feet of Your Redeemer, under His eternal protection. You wear the garments of salvation and praise, in the presence of His radiance forever.

Ruth leaves, for a time, her husband Don, daughter Karen (Richard) Morton, son Mark (Eve) Witt and 3 grandchildren. To her family she was more precious than rubies. Her life was devoted to serving Christ. She requested anyone reading about her be directed to Jesus and accept Him as their Lord and Saviour.

A memorial celebration will be Saturday, March 29, 2014 at 2:30 pm at Victory Baptist Church, Mt. Juliet. Kindly offer remembrances to the Victory Baptist Building Fund or Alive/Hospice.

OBITUARY FROM THE WITT FAMILY,

COURTESY OF Mr. MARK WITT (SON)

Dear ExSSANS, 

I want to say thank you very much for the love and support. 

From my many mummies supporting us financially and emotionally, to ExSSA-UK's support, especially from my Midland Sisters, and on to the "Welcome Home" by Exssa-Douala Chapter - Sis Belinda Assam and her girls not only encouraged us with their angelic voices but also provided refreshments after. Moving to the continuous support from all ExSSA-Cameroon Chapters, with the host Chapter, ExSSA-Kumba exceeding all expectations. We felt the Love, Unity and Sisterhood and just want to say thank you ExSSA Worldwide. We salute you! 

Njie on behalf of the Ntuba family, Saturday March 5 2014

IN LOVING MEMORY OF 

MRS. RUTH WITT

June 23 1938-March 7 2014

- 25 years of practice at the Cameroon Bar Association

- Representative of the President of the Cameroon Bar Association

- Champion and was Chair of the Pioneer Cameroon Common Law Journal, published by the Liberty Publications, a division of the Law Development Agency

- Legal Adviser to the Diocese of Buea

- Publisher, Cameroon Life Magazine

- Executive President, Victoria United aka OPOPO – One People, One Power

- Founder, Victoria Shooting Stars Football Club

- Entrepreneur: Shooting Stars Agency; Victoria Bakery; Others

- President General, Bambui Cultural Development Association (BACUDA)

- Chair of the Liberty Law Firm in Tiko-road, Mutengene, Southwest Region

IN LOVING MEMORY OF MAÎTRE INNOCENT BONU

December 7, 1957 - April 17, 2014

REST IN PEACE

PLEASE CLICK ON PICTURE TO BE CONNECTED TO WEBSITE SET UP IN HIS MEMORY.

If you lived in Limbe in the 80's like this HOUSE 23B, HALF MILE RESIDENT did, you would have to have been both DEAF and BLIND to not have heard of BARRISTER INNOCENT MOCHUGONG A. BONU. How else could you explain away not being aware of the existence of someone who wrote for the CAMEROON TIMES, was Executive President of the town's beloved "OPOPO" (VICTORIA UNITED FOOTBALL CLUB), besides being a thriving LAWYER. What you might get a pass on, is for thinking his first name was "MAÎTRE", given that he was so frequently and commonly referred to much more by it, than he was by his given name "INNOCENT". I am pretty sure he was proud of his Native BAMBUI, but he certainly lived out his Professional, Political & Social life in VICTORIA, MUTENGENE & BUEA where he was known not just as a BARRISTER, but as an astute BUSINESSMAN & JOURNALIST as well. Quite the "MOLA", if you ask me!

When I got an email a couple of days ago, with a link to a WEBSITE that has been set up to honor his Memory, (See Above),  even though I am not aware of any direct link(s) between this valiant man and S.B.C., I had no qualms dedicating this little space here on SakerPride to his Memory, as my modest way of SALUTING AN INDIVIDUAL who certainly made good use of the 57 short years allotted to him by Creator, specifically and significantly in a part of the globe that is dear to my heart and to the hearts of SAKERPRIDE'S readership.

And then there was also something else that tugged at my heartstrings: The CIRCUMSTANCES surrounding his demise, which are best explained by these 2 emails sent to an egroup I am subscribed to, by 2 friends who are Barrister Bonu's Cousins:

Sender: ccastbambili81-83@googlegroups.com

Date: Sat, 19 Apr 2014 14:17:56 -0500

Thanks so much. Yes, Innocent Bonu, fondly called Maitre was my cousin. We grew up together in Buea. That memory of yours is still functioning very well.

He had a stroke and was not found until at least 6 hours after it happened. He was in a coma and didn't make it. We are all very saddened by his sudden death. Maitre was full of life and energy. I still can not believe that he is gone. His parents are still alive and Innocent makes the 3rd child they have lost. Arthur died in Maryland a few years back in a freak auto accident, Eucharia died in that Kenyan airplane crash about 5 years ago and now Maitre their oldest child. He is survived by 4 kids all here in the states, 3 sisters and a brother. Please keep the Bonu family in your thoughts and prayers.  

Happy Easter to all of you and your families.

Sent:

Mon 4/21/14 7:05 PM
To:

ccastbambili81-83@googlegroups.com 
Thanks everyone for your kind words and prayers. This has been quite shocking and devastating .

He was actually supposed to be out here this week as his baby sister is getting married in less than 2 weeks from now.

The wedding will go on as planned and funeral services will take place in June when his kids will be able at travel due to school.

Maitre will be greatly missed.

Happy belated Easter to you all.

MAY BARRISTER INNOCENT BONU'S SOUL REST IN PEACE, and may GOD ALMIGHTY console, strengthen & comfort his grieving Family & Friends. 

IN LOVING MEMORY OF 

MAMA HANNAH MONJOWA SHALMAN

The Death has been reported of Mama HANNAH MONJOWA SHALMAN, 

MOTHER of SAKERETTES

DORCAS ("DACKIE") EWOKOLO WILLIAMS Epse EGBEWATT(Class of 1980)

ARABELLA MOSEMBA EKO Epse NGANDO (Class of 1994)

GENOVEVA ENYENGE EKO Epse MUKETE (Class of 2001 H.S)

&

GRAND MOTHER OF SAKERETTES

PAMELA EMBELLE HAPPI (Class of 2000)

EBANGHA EGBEWATT &

EMBELLE NGALAME

MAY HER SOUL REST IN PEACE!

IN LOVING MEMORY OF 

MR. MOFOR N. FORLEMU

February 27 1934 - May 3 2014

(DAD to Class of 1980's Dr. Doris FORLEMU Kamwa)

PRESS RELEASE – DEATH OF MR. MOFOR N. FORLEMU 

It is with deep sadness that the FORLEMU Family announces the death of Mr. MOFOR N. FORLEMU, from critical illness at the age of 80, on Saturday, 3rd May 2014, in Geneva, Switzerland. 

Mr. FORLEMU, a prominent member of the Njengmba Royal Family in Alou Sub-division, Lebialem Division, was educated at the Cameroon Protestant College (CPC), Bali, and at the Institut d'Etudes Politiques, University of Paris, France. He held senior positions at Cameroon Bank, the West Cameroon Marketing Board, and MATGENIE. He retired in February 1991 as a Director at MATGENIE. 

Since his retirement from the Civil Service, Mr. FORLEMU had been a resident of Kumba, Meme Division, and was very active in its civic, political and spiritual life.

Mr. FORLEMU leaves behind his beloved wife, Mrs. Joan Meghe Lekunze FORLEMU; 6 children; 4 children-in-law; 16 grandchildren as well as innumerable relatives and friends to mourn him.

More detailed information concerning burial arrangements will be communicated in due course.

*******************************************************************************************************************

COMMUNIQUE DE PRESSE – DECES DE M. MOFOR N. FORLEMU

C'est avec une grande tristesse que la Famille FORLEMU annonce le décès de Monsieur MOFOR N. FORLEMU, des suites de maladie grave, à l'âge de 80 ans, le samedi, 3 mai 2014, à Genève, en Suisse.

Monsieur FORLEMU, éminent membre de la Famille Royale Njengmba de l'arrondissement d'Alou, Département du Lebialem, a fait ses études au Collège Protestant du Cameroun (CPC) de Bali, et à l'Institut d'Études Politiques, Université de Paris, France. Il a assumé de hautes fonctions à la Cameroon Bank, au West Cameroon Marketing Board, et au MATGENIE. Il a pris sa retraite en février 1991 alors qu'il était Directeur au MATGENIE.

Depuis sa retraite de la Fonction Publique, Monsieur FORLEMU était installé à Kumba, Département de la Meme, où il menait une vie communautaire, politique et spirituelle très active.

Monsieur FORLEMU laisse sa chère épouse, Madame Joan Meghe Lekunze FORLEMU, 6 enfants, 4 gendres et brus, 16 petits enfants ainsi que d'innombrables membres de la famille et d'amis qui sont tous en deuil. 

De plus amples informations relatives aux obsèques feront l'objet d'une communication ultérieure.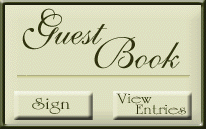 This must be the fifth or sixth time I have sat myself down and attempted to write a TRIBUTE to this man I consider myself mightily BLESSED to have fondly called "PAPA"! Somehow, the words that are running around in my mind seem so very INADEQUATE to describe the REMARKABLE person that Mr. M.N. FORLEMU was, but I do have to "say something", so I guess I'll just try writing  him a "LETTER", and see how that goes! 

(Mid - Late 70s)

Late Mr. Mofor N. FORLEMU, (far left), with his fellow Elders of the Presbyterian Church in Djoungolo - Yaounde. (The only English-Speaking Parish in Yaounde at the time) He served as the Church's TREASURER for at least 4 DECADES, in all 3 of its locations.

L to R: Late Mr. Mofor N. Forlemu, Late Mrs. Elizabeth Mbiwan, Late Professor Peter Ndumbe, Late Mr. Christian Kodonou, Late Mr. Henry Agboraw, Late Rev. Ndingwan, Mr. Gluck?, Late Mrs. Deborah Shu, Mrs. Atogho, Mrs. Gluck?, Mr. Peter Essoka, Mrs. Evelyne Ngo Honyo, Mr. T. Mongwa.

Dear Papa,

​I am NOT sure where to begin and I wonder where I could possibly end, if I do start. One thing I know for sure though, is that, no matter how much or how well I write, none of it would adequately capture, much less portray the essence of the KIND, SELFLESS, DECENT, WISE, HUMOROUS, CONSCIENTIOUS, METICULOUS, HUMBLE, LOYAL, PATIENT, COMMITTED, PRINCIPLED, ETHICAL, and just plain, down-to-earth GOOD human being you were! 

As the "MOVIE" starring YOU plays itself out in my head, 

I SEE you:

- With that Faculty of Theology, then Djoungolo and finally Bastos Church Treasurer's SAFE in your hand;

- With that Briefcase you took to work during those MATGENIE years of the early 90s when I was able to tell, from the comfort of the room you so graciously offered me under your roof, that it was 6 O'clock in the morning, by the sound of your LADA's engine roaring to life;

- With that Inhaler in your hand to handle those Asthma issues that you never allowed to slow you down;

- Trying to talk some sense into BINGO the dog's head after it had done one more stupid thing, like Wag its tail gleefully at total strangers and Bark ferociously and very menacingly at a member of the household; 

- Attending to, Listening to, Giving Advice to, Sympathizing with, and "JUDGING UNSOLVABLE CASES" for the ENDLESS stream of people that walked through the doors of your MESSA and then your TSINGA residence.

- At my Wedding, delivering that speech that had us all in stitches, gasping for air as we laughed out our lungs! 

- At both Mummy & Papa's Funerals not up to 3 and 2 years ago (respectively) and at the Thanksgiving we had for them prior. In fact, there isn't ANY event of any magnitude or significance in our lives that you did not grace with your comforting and very reassuring presence! As for when Acha abruptly left us in 1981, and then Felix, 16 years after ...

There are also many things I HEAR you say, especially during that last REAL chat at Kenneth's 2 Summers ago. 

What a Treasure Trove of PRICELESS, FADELESS MEMORIES that I am glad I can hang on to and CHERISH even more, now that you are no longer with us PHYSICALLY.

"THANK YOU" doesn't even begin to suffice to express my soul-felt GRATITUDE for being, in so many more ways than I could ever count, an INCREDIBLE FATHER to me, and an INVALUABLE PILLAR OF SUPPORT & FRIENDSHIP to the MBIWAN family from before I came into this World, up until the day you left it! 

MAY YOUR SOUL FIND ETERNAL REST IN THE BOSOM OF THE GOD YOU SERVED SO FAITHFULLY & DILIGENTLY YOUR WHOLE LIFE!

MA EGBE

To MAMA and my surviving FORLEMU "SIBLINGS" - EDWIN, DORIS, KENNETH, ALLEN, ALEX & LINDA, 

I say "ASHIA" but remind you, in the same breath to GIVE THANKS for the BLESSING of having had this EXTRAORDINARY MAN for a HUSBAND & DAD, and for the PRIVILEGE of being able to honor him with EXEMPLARY CARE in his last days! GOD BLESS YOU & YOUR BELOVED SPOUSES, BRUN, MATTHIEU, SANDRINE & JANE.

That TOAST had us ALL, (from Best Man, Clement Fondufe -far left, all the way down to Pa & Ma Mbiwan - far right), LAUGHING uncontrollably! What a sense of humor he had!! He had PUBLIC SPEAKING down to a Science!

January 12 1991

Wedding at Presbyterian Church, Down Beach Limbe

Papa is sitting on the second pew, 2nd from right, next to Late Hon. Martin Ngeka LUMA

Later on that evening, he proposes a toast to the Newly Weds.

April 16, 2011

At Bomaka - Mile 17, Buea

Attending Thanksgiving/Memorial Celebration, with Mama

August 25th 2011

At Presbyterian Church Middle Farms, Limbe

Attending PA MBIWAN'S Funeral Service with Mama

September 16 2012

Bomaka - Mile 17, Buea

Attending MA MBIWAN'S Funeral

(Sitting far left, totally unpeturbed by the raindrops on his back!

At MA MBIWAN'S Funeral with Mma Atogho Tiedeu, one of his COUNTLESS "Tsinga/Yaounde Children"!!

He will be sorely missed & fondly remembered. That's for sure!

PLEASE CLICK ON "SIGN" BUTTON ABOVE TO LEAVE CONDOLENCE MESSAGE.

PLEASE CLICK ON FORLEMU FAMILY PORTRAIT ABOVE TO VIEW MEMORIAL ALBUM

IN LOVING MEMORY OF

MADAM VERONICA AYUK

FORMER FOOD & NUTRITION TUTOR AT S.B.C. & SAKER MOM

Madam Veronica Ayuk

25 August 1951 - 26 May 2014

The Death has been reported of Madam VERONICA AYUK, a former Food & Nutrition Tutor at Saker Baptist College. She passed away on Monday, May 26 2014 at the Limbe Provincial Hospital, after a brief illness. Madam Ayuk is also the MOTHER of Class of 1993's Miranda Kemah Ojong, and AUNT to Marion Tabe-Ebob Nkwanyuo ( class of 88) and Katherine Tabe- Ebob Fomukong (Class of 94) 

Our sincere condolences to them and to the rest of the bereaved family.

May Madam Veronica Ayuk's soul Rest in Peace!

IN LOVING MEMORY OF

Mr. PHILIP AWAH ATANGA,

FORMER MATH & PHYSICS TUTOR AT S.B.C.

The death has been reported of Mr. PHILIP AWAH ATANGA, former Math and Physics Tutor at S.B.C. 

He passed away on Sunday May 25th 2014, en route to Bamenda from Limbe, after a protracted illness. 

His mortal remains will be conveyed from the Bamenda Hospital to his final resting place in Ngyen-Mbo Village, tomorrow Saturday, May 31st 2014. Our Sincere Condolences to the bereaved Family.

MAY HIS SOUL REST IN PEACE!

Late Mr. ATANGA (Standing 3rd from right directly behind Late Madam Vero Ayuk who passed away a day after he did) with Saker Baptist College Staff in the late 80s.

(His passing brings the number of deceased staff members in the picture above to 7!)

May their Souls Rest In Peace!

Late Mr. ATANGA going up the Administrative Block Steps during his days as a Math & Physics Tutor at SBC

PLEASE CLICK ON IMAGE TO VIEW A FEW PICTURES FROM THE FUNERAL CEREMONY & RECEPTION, HIGHLIGHTING SOME OF THE SAKERETTES IN ATTENDANCE.

IN LOVING MEMORY OF

"CAT" SHEY VINCENT MANJO

(HUSBAND OF CLASS OF 1979's EMMA FON MANJO)

SUNSET: Wednesday, July 23 2014

We are saddened by the death of SHEY VINCENT MANJO which occurred yesterday afternoon, (July 23 2014), in Maryland, after a protracted illness. He leaves behind his Wife, our Sister, EMMA FON MANJO (Class of '79), 2 sons and a daughter. He is also brother-in-law to Dr. Agnes Fomukong Bongang (Class of '74). 

Funeral Arrangements will be announced as soon as they become available. Meanwhile, we offer our Sincere Condolences and pray for the Repose of his soul.

IN LOVING MEMORY OF

BARRISTER SAMUEL MEANO KALE

SUNSET: Monday, July 28 2014

Barrister S.M. KALE leaves behind his beloved wife, Class of '78's Sis KOKOVI BODYLAWSON KALE, and a host of Family and Friends to mourn his demise. Amongst these family members are: 

- His Cousins, Mrs. Dora Ndumbe Eko (Class of 1983) & Mrs. Yoti Ndumbe Bodylawson (1996), 

- His Sisters-in-law, Christy Naduvi Bodylawson (1977 - ExSSA-HOUSTON), Kaevi Bodylawson (1983), Chochovi Bodylawson & Situ Bodylawson and

- His Cousins-in-law, Esther Tia Harry (Class of 1985) and Asamau Naduvi Bodylawson

MAY HIS SOUL FIND ETERNAL REST AND MAY THE PEACE OF GOD REST UPON THE BEREAVED FAMILY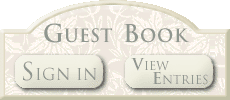 DEATH ANNOUNCEMENT

Wednesday 30th July 2014

The Kale family regret to announce the death of Sir Barrister Samuel Meano Kale Esq., Knight of the Cameroon Order of Valour, who passed away on Monday the 28th July 2014.

We acknowledge the messages of condolences received so far and would like to thank you for your support and kind words.

Funeral arrangements will be communicated in due course.

Professor Ndiva Kofele-Kale (for the family)

Buea, Cameroon

IN LOVING MEMORY OF

"CAT" ADOLF SEMA LIMA

SUNSET: Thursday, July 31st 2014

DEATH ANNOUNCEMENT

It's with a heavy heart that the Lima family announces the passing of one of the cornerstones of our family, Mr. Adolf S. Lima, following a battle with pancreatic cancer. He succumbed to this terrible illness this morning in Berlin Germany. He will be greatly missed by the family. He leaves behind his wife, Mrs. Alice (Gwanyama) Lima, and four children, Francis Ndibmun Lima (Essen, Germany),  Mary Kah (Lima) Maimo, (London, England) Kenneth Ganse Lima, and Wakuna (Lima) Gwanfogbe (Hayward, California). Please keep the Lima and in-law families in your prayers.

On behalf of the Lima family,

Nubea Lima (Ba Gwankudvalla)

We extend our Sincere Condolences to our Sister, Sister ALICE GWANYAMA LIMA, (CLASS OF 1971), to her Children, and to the entire LIMA Family. Our thoughts and prayers are with you. May Mr. Lima's Soul Rest In Peace!

Sister Alice Gwanyama Lima 

(Class of 1971)

PLEASE VISIT HIS MEMORIAL WEBSITE AT:

Sis EMMA FON MANJO WITH THE CLASS OF 1979 DELEGATION AT THE WAKE ON Saturday, 08/16/14

L to R: Sis Katy EBUNE, Sis Angeline NDONYI Doh, Sis Emma FON Manjo & Sis Elsie TANYI

A NOTE OF THANKS FROM

Mrs. KOKOVI BODYLAWSON KALE 

Dear sisters,

How can I thank you all for your kindness towards me?

I will start by sharing and analyzing the song chosen by the EXSSA Cameroon at Meano's funeral service

Though shadows deepen and my heart bleeds

I will not question, the way he leads

This side of heaven, we know in part

I will not question a broken heart

Yes, my heart bleeds but the flow was stemmed by the presence of Ehode [Roseline Nzegge Ngaaje], Susie [Mondoa Nfonoyim] and [Susan] Etaka Tabe in London and then by none other than Jessie [Atogho Ekukole] and Marie [Ngwa Cheka] , Elinge Musoko [Ekollo], Rose Tankwa [Nkolo] and Alice Sama in Buea.

I say thank you also to Mrs. Dialle Mofa Takang of Exssa London for a rendition of " though the angry surges roll on my tempest driven soul, my anchor holds" This was at the garden reception which has become the envy of my Parish priest who has spoken endlessly of the harmony and inspiration of the girls choir.

My local Conservative party councillor was spotted cheering the group also and now understands that in my humility, I belong to a group of important and angelic women

Then the Exssans Douala was at the airport to welcome me - Sister Eleanor [Kange] Akale, Belinda Oben [Assam], and paparazzi princess Grayce Endeley and a host of other exssans who provided a sure repose when the remains of my dear husband was delayed in Paris and the shadows deepened even further.

They even surprisingly returned the next day to wait again- what dedication, what LUS

Then there was the contingent of the Judiciary - Their honours Vera Nkwate Ngassa, Beatrice Nambangi, and Enaka [Ako]. What joy and pride filled my heart as I realised that even I can be recognized by such persons of importance.

In the large crowd I m sure I missed many others but I say thank you to each Exssan who braved the horrible weather in Buea to attend the funeral for my dear husband and friend Meano Kale

With your permission I will move to the second verse of the hymn

I ll hide my heart ache behind a smile

And wait for reason, till after while

Although, he try me, I know I ll find

That all my burdens are silver lined

When Exssa Cameroon chose this hymn, and sang out with such splendid harmony during the offertory, I am sure they were unaware how much of an impact it had on me. I have the untiring-energetic Mrs Dora Ewusi Ngoh - the choir leader to thank for this.

It is huge burden to bear, but like many others before me, We all must faithfully wait for the by and by.

So finally as the hymn suggests,

I 'll trust his leading, he'll never fail

Through darkest tunnels, or misty vale

Obey his bidding and faithful be

Then only one step, ahead I'll see

We'll talk it over in the by and by

We' ll talk it over , my Lord and I

I 'll ask the reason, and I am sure he' ll tell me why

When we talk it over, in the by and by

Until the by and by, dear Exssans I can only Thank you all for such unwavering support and kindness towards me.

In LUS,

Kokovi Bodylawson Kale

Brighten Teen class of 78

Late Mr. Manjo (right), with the Bongangs.

IN LOVING MEMORY OF SAKER MOM

Mrs. PAULINE NDI WALTER

The Death has just been reported of Mrs. PAULINE NDI WALTER, Wife of Late Commissioner JOSEPH CABLE WALTER, and Mother of SAKERETTES: Francisca Walter Wandji (ExSSA-CANADA), Magaret Walter Lottin, Grace Walter Lavalaye and Florence Walter Ngaketcha.

She passed away on Thursday JANUARY 2015 in Buea.

MAY HER GENTLE SOUL REST IN PEACE & MAY GOD COMFORT OUR SISTERS AND THE ENTIRE BEREAVED FAMILY AS THEY MOURN HER PASSING

(Late Commissioner Cable Walter's Biography is posted on this Website at:

Late Commissioner J.C. WALTER & Wife. Late Mrs. Pauline Walter. May their souls rest in peace!

Sunrise: August 15 1943

Sunset: January 8 2015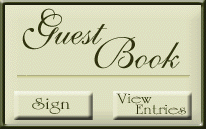 Please Click on "SIGN" button above to leave a CONDOLENCE Message

IN LOVING MEMORY OF

SAKER DAD, UNCLE, GRAND PA 

TA BATUO NKWANYUO

​The demise has been reported of the PATRIARCH of the NKWANYUO family, TA BATUO NKWANYUO. He passed away in the early hours of Saturday, January 24th 2015, (barely 4 days after his 96th birthday), in Washington, D.C. 

TA BATUO was:

- DAD to Class of 1981 Twins MARTHA NKWANYUO AYUK, AGNES NKWANYUO TANSINDA & Class of 1990's ROSE NKWANYUO

- UNCLE to Class of 1978's GWEN NKWANYUO 

- GRAND PA to  Emily Ngome, Mayang Nkwanyuo, Mandep Noella Assam, Bernice Nkwanyuo.

- GRAND UNCLE to Class of 1981's BEATRICE MENSAH TAYUI, Ethel Nkwanyuo (96), Beryl Ann Takor ('98), Celia Arrey, Elvira Tasi, Sariette Nkwanyuo ('90), Ebangha Nkwanyuo, Sarah Muenge Nkwanyuo, Joyce Nkwanyuo (2002), Clementine Nkwanyuo (2002), Oneke Tambe Bechem, Paola Oru, Bessem Njang Tataw, and Dora Nganyuo,

- FATHER-IN-LAW to Miriam Mbuagbaw Nkwanyuo ('79), Marion Tabe-Ebob Nkwanyuo ('88), Ethel Ewanga Nkwanyuo ('87), Esther Achuo Nkwanyuo ('90), Larisse Nyenty Nkwanyuo (2001), and Family Patriarch to a ton of other SAKERETTES.

He will be sorely missed and always remembered for the kind, generous and loving man that he was, not just to his family, but to all who crossed his path, for he welcomed ALL to his Church Street Victoria/Limbe home which was ALWAYS full to the max and overflowing with family, friends and just PEOPLE - of all ages, tongues, tribes and walks of life! 

MAY HIS DEAR SOUL REST IN PEACE & MAY HIS FAMILY BE BLESSED WITH HEAVENLY PEACE & COMFORT AT THIS DIFFICULT TIME!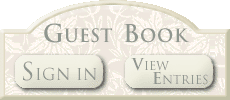 Please Click on "SIGN IN" button above to leave a CONDOLENCE Message

Please Click On Image Above To View A PHOTO ALBUM that CELEBRATES Him! 

IN LOVING MEMORY OF Mr. CHARLES NSO AYUK

A few days ago, I got this email that just tugged at my heart strings! Here is an excerpt from it:

"Dear Ma SakerPride/Good Samaritan, As an avid reader of SakerPride, and Saker Cat, I have a big favor to ask:

Here's my request: I need a short (really short) piece about someone with no direct connections to Saker posted in the obituary section. His name is Charles Ayuk. See, Charlie is a really good guy who died about 3 weeks ago. He lived a life for every one else and never really cared much about himself. He never got married, had no kids and my fear is that he is going to be forgotten as soon as he is buried in 2 weeks. Let me know if the Good Samaritan can find some exception in the SakerPride books, and I will contact his family..."

SAKERPRIDE (obviously), did grant his request and make that exception, not only because MERIT of deceased, but also in recognition of the "Requester"'s dedication to his friend that triggered the out-of-his-comfort-zone request. REST IN PEACE, "GOOD SAMARITAN" CHARLES N. AYUK! Your short life was clearly NOT lived in vain, for you are missed by the many lives you touched!

PLEASE CLICK ON IMAGE ABOVE TO VIEW VIDEO SNIPPET OF SOBANS HONORING LATE CHARLES AYUK AT THE FUNERAL SERVICE (Courtesy of Mrs. Pamela Mbe Nemb)

ExSSA-BUEA lending their support in SONG...

PLEASE CLICK ON PHOTO TO VIEW THE FUNERAL ALBUM IN BUEA

PLEASE CLICK ON PHOTO ABOVE TO VIEW PICTURES OF THE WAKE IN CANADA

PLEASE CLICK ON IMAGE ABOVE TO VIEW VIDEO SNIPPET OF SOBANS HONORING LATE CHARLES AYUK AT THE ATLANTA WAKE 

FINALLY LAID TO REST 

11 a.m. IN ATLANTA - GEORGIA, 

ON SATURDAY, FEBRUARY 28 2015

33 year old Captain Elvis Matute Mbene was killed in the morning of Wednesday February 25th 2015 when the vehicle he was in, struck a landmine on the Mora-Limani road in the Far North region, where the Cameroon Army is battling Nigeria's Boko Haram militants.

WE SALUTE HIM FOR HIS BRAVERY & IMPLORE THE ALMIGHTY TO GRANT HIM ETERNAL REST & PROVIDE SOLACE TO HIS FAMILY & FRIENDS, particularly his SAKERETTE Siblings: Linda Mbene (class of 1996), Brenda Mojoko Mbene (class of 2000) and Eke Mbene (class of 2002) OUR HEARTS BLEED RIGHT ALONG WITH YOURS!

IN HONOR OF SLAIN CAPTAIN ELVIS MATUTE MBENE & 

THE BRAVE MEN & WOMEN OF THE CAMEROON ARMY 

His Last Chat With His Friend, CARAT Cyril Nambangi ...

The Removal of Captain Elvis Matute Mbene's mortal remains occurred on Friday March 6th 2015 at the Quartier General in Yaounde at 10 a.m where he was given military honors.

A WAKE KEEPING without the corpse took place at 8 p.m.  

There was a VIEWING on Saturday 7th at 8 a.m. followed by a 

CHURCH SERVICE at 10 a.m. at the Anglican Church in Limbe.

BURIAL took place in BONJONGO 

IN LOVING MEMORY OF FORMER S.B.C. TUTOR

Mrs. ESTHER LORDSAMBA nee NGUM

The death has been reported of Former S.B.C. Tutor, Mrs. ESTHER LORDSAMBA nee NGUM 

today, March 5 2015 in Maryland, after a battle with cancer.

May her soul find Eternal Rest in The Lord. Our condolences to her friends and family.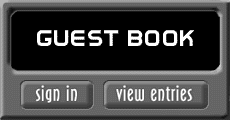 Please Click on "SIGN IN" button to the left to leave a TRIBUTE

​IN LOVING MEMORY OF MISS GERALDINE GLASENAPP

ACTING PRINCIPAL OF SAKER BAPTIST COLLEGE FROM JANUARY TO AUGUST OF 1963

The Death has been reported of Ms GERALDINE GLASENAPP, also known as "Gerry" or "Gigi". She passed away on November 20th 2014. Ms Geraldine Glasenapp after whom WITT House's GLASENAPP Dorm is named, was born on March 12 1931 and grew up in NAB Bethany Baptist Church of Milwaukee, Wisconsin. She studied at NAB Seminary in Sioux Falls, SD. She left NY for Cameroon on June 26 1956. There, she served as an NAB Missionary Nurse and as nursing administrator at Mbingo Baptist Hospital. She was ACTING PRINCIPAL at Saker Baptist College from January 1963 to August 1963. MAY HER SOUL REST IN PEACE

YAOUNDE, Saturday, February 28 2015. Crowds 

Come Out In Support of Cameroon's Armed Forces!

SUNRISE: 29 August 1962

SUNSET: 05 March 2015

Upper Bayang Women Lead in Family

PLEASE CLICK ON IMAGE TO VIEW PHOTO ALBUM

IN LOVING MEMORY OF SAKERETTE DAD

LATE Mr. EMMANUEL JOHN EMBOLA, Father of Ms SISSAKO TAMKO EMBOLA (1977) & URSULA NDOLO EMBOLA (1991)

NOTE FROM Ms SISSAKO TAMKO

It is with profound sorrow that I announce the passing into glory of our dad, Emmanuel John Embola, on Saturday, March 21 2015 in Buea. He had been sick for years. Ndolo Ursula Embola and I, as well as his niece Catherine Ndongo Elate need prayers from the Exssa family. Our dad, who was popularly known as "Senior SOBAN", was a retired engineer. 

**​Our heartfelt condolences to our Sisters and to the bereaved family. May his soul rest in peace!**

Late Mr. Emmanuel John Jabea EMBOLA

PLEASE CLICK ON THE LINK BELOW TO MOVE ON TO THE CONTINUATION OF THIS "IN LOVING MEMORY" PAGE

PLEASE CLICK ON THIS IMAGE TO VIEW A FEW MORE PICTURES FROM THE FUNERAL CEREMONIES.

THE LOVE, UNITY & SISTERHOOD CONTINUE!

PLEASE CLICK ON THE IMAGE TO THE RIGHT TO VIEW PICTURES TAKEN JUST AFTER THE MEMORIAL SERVICE HELD IN LONDON ON SATURDAY, SEPTEMBER 5 2015

IN LOVING MEMORY OF SAKER DAD

LATE PA JOSEPH Z. IGWACHO, Father of Mrs. CLARA IGWACHO ALLOTEY (1981)

The death has been announced of Mr. J. Z. IGWACHO, father of CLASS OF 1981's Mrs. Clara Igwacho Allotey and a renowned (retired) Statistician and Meteorologist who worked with the CDC in EKONA for years. He passed away on Thursday December 15, 2016 at the Greater Baltimore Medical Center (USA), as he was making plans to go home to bury his daughter, Ms Rosaline Fri Igwacho, who passed away on Wednesday, November 16 2016 and is scheduled to be laid to rest on December 26 2016 in Cameroon.

Our deepest condolences to Clara and her family. May Pa Igwacho's soul rest in peace.

IN LOVING MEMORY OF SAKER MOM, GRANDMA & GREATGRANDMA

LATE MA SARAH EWOKOLO MATUTE

The death has been announced of MA SARAH EWOKOLO MATUTE, who passed away in the early hours of Friday, December 16 2016.

She was the Mother of Sis Kate Elange Matute Motanga, (ExSSA-BUEA), the Grandmother of Patricia Mojoko Tilong, Jackie Ngam Balon, Ella Motanga Pacheco, Alice Cheambe, Germaine Motanga-Nelson and Anne Nanyongo Matute, and the Great Grandmother of Dejanee Mamua Tubuo, all 8 of them, SAKERETTES. 

She leaves behind 3 of her living children, her grandchildren and a host of great grandchildren to carry on her legacy. Ma Sarah (Who was fondly called "Moonga"), was certainly a very special lady who will be sorely missed. Our condolences to our bereaved sisters and to the rest of the family.

May her soul rest in peace!!! 

IN LOVING MEMORY OF SAKER DAD,

LATE PA SAMUEL NGOME EJEDEPANG-KOGE 

The death has been announced of Sango Samuel Ngome Ejedepangkoge. He passed away on Saturday, December 31, 2016 in HOUSTON, Texas. 

He was the father of four SAKERETTES: Irene, Pearly, Lucy and Emade Ejedepang-koge, an uncle to SAKERETTES Mesode Koge- Fonderson and Emade Koge, and  a father (Uncle)-in-law to SAKERETTE-CARAT Sylvie Makoge Ejedepang-Koge.  He is survived by his wife, six children, several siblings, nieces, nephews and many well wishers.

We ask for your prayers of comfort and strength for the family and for the repose of his soul.

IN LOVING MEMORY OF SAKER DAD,

LATE Mr. SAMUEL NDIVE EFUFA BECKE 

The death has been announced of Mr. Samuel Ndive Efufa Becke who was called to glory on Monday January 2nd 2017.  Pa Becke was a seasoned Educationist, (erstwhile Principal of G.H.S. Limbe), an Administrator, a Retired Diplomat, (having served in Cameroon's Embassy in Russia) and a Family Patriarch. He is survived by a brother, a sister, 6 children, 14 grand children, and a multitude of family members and friends.

Our deepest condolences to them all, particularly to his SAKERETTE daughters and granddaughters:

- Dianah Eposi Becke (1983), Lynda Becke (1987), Hannah Becke (1988),  (Daughters)

- Natasha Becke & Iya Motutu who is currently enrolled at SBC High School (Granddaughters)

Funeral services will take place at the Ebenezer Baptist Church, LIMBE on Saturday February 18th 2017, and burial will follow at his Recife center in Upper Bonduma, Buea. Prior to that, there will be a wake in Maryland (U.S.A.) on Friday, February 10. MAY HIS SOUL REST IN PERFECT PEACE!!!

 Late Mr. Samuel Ndive Efufa Becke 

August 27 1932 ~ January 2 2017

IN LOVING MEMORY OF SAKER MOM,

LATE MA NAYAH JOSEPHINE NDIKUM 

​We regret to announce the passing of Ma NAYAH JOSEPHINE NDIKUM, Mother of Class of 1984's Caroline Ndikum Atangana-Ndengue, and Class of 1988's Pamela Ndikum Ngamne.

She passed away in Minnesota on Saturday, January 14 2017 at 8:45 a.m.  

Funeral Arrangements will be announced following the return to Cameroon of Caroline who had traveled to Minnesota from Cameroon to visit her.

Our condolences to our sisters and to the Ndikum Family.

MAY HER SOUL REST IN PEACE!

PLEASE CLICK ON IMAGE TO VIEW PHOTO ALBUM OF ExSSA-HOUSTON AT WAKE 

THE PICTURES AND VIDEOS FROM THE VARIOUS FUNERAL EVENTS ARE POSTED AT THE FOLLOWING ADDRESS:

PLEASE CLICK ON IMAGE TO ACCESS PAGE WITH PICTURES & VIDEOS OF U.S.A. PHASE OF HOME-GOING CEREMONIES 

Late MADAM JULIE COCOBASSEY

Veteran Domestic Science Teacher who joined S.B.C.'s staff in 1971

Sunset: FRIDAY JANUARY 17 2014

The death has just been reported of 

Mr. ISAAC AKWO MBOE, husband of PLUCKY CLASS OF 1977's Mrs. ADELA GHOGOMU MBOE. He passed away this morning - Saturday, March 4 2017 in Limbe.

Our sincere condolences to Sis Adela and to the MBOE & GHOGOMU families.

May his soul rest in perfect peace.

Mr. & Mrs. MBOE at their Court Wedding at the District of Columbia Government Superior Court (USA), 

just one year and 3 days ago ...

(March 1 2016)

​Sewing The Graduation Robes! 

Miss TINA SCHMIDT (Standing in Center), assisted by Mrs. Sue STAIR, Miss Carol HAND nee McGEE to the left and Miss Wilma BINDER, Miss Eunice KERN to the right.

(Weh! Wonder how many needles were threaded in the process! IF THAT ISN'T LOVE, for real!!)

IN LOVING MEMORY OF,

Dr. BONIFACE "BOB" FORBIN

Sunset: Easter Sunday, April 16 2017

We are deeply saddened to announce the passing of Dr. BONIFACE "BOB" FORBIN, husband of Class of 1970's Mrs. Dorothy (Dolly) Nene Forbin nee Ikome. He passed away on Easter Sunday - April 16 2017, at the University Teaching Hospital in Yaoundé .

Dr. "BOB" FORBIN, erstwhile RADIO CAMEROON Journalist/Broadcaster was Founder, Owner and Editor in chief of the HERALD Newspaper in Yaoundé. He was also chairman of the provisional bureau and the candidate of the Justice and Development Party (JDP) at the October 11, 2004 presidential election in Cameroon.

Our condolences to his beloved Wife, Sis Dolly, His SAKERETTE Sisters-in-law, Sisters Gladys Etombi, Grace Efeti, and Lois Ebenye Ikome, and to the entire FORBIN family. May his soul rest in peace!

Radio Buea Staff Hanging Out, Circa 1974/5)

L –R; ??, Bob Forbin, Mark Niboh, Mrs. Dorothy Forbin, Diplomat from Nigerian Embassy, Muema Meombo (aka M.M.)

"OCTOBER 1970 - LAGOS, NIGERIA Picture shows Veteran Journalists BOB FORBIN seated far right in dark glasses, and HENRY FONYE seated far left, (in kontri cap). The others in the picture are Ms Becky Onana ; behind her, the late Dr. Pius Ngassa, Dr. Atanga Onana, and Lawyer Edjua (in lawyer's robe)

Submitted to SakerPride 

by PDT

Late Dr. Bob Forbin with his friend, Mr. Martin Defang. (January 1962)

IN LOVING MEMORY OF,

MAMA ESTHER GHOGOMU

Sunset: 05/25/2017

IN LOVING MEMORY OF SAKER DAD, GRANDDAD, GREAT GRANDDAD, FATHER-IN-LAW & UNCLE.

LATE Mr. MICHAEL TOKO WACKA 

The death has been announced of Mr. MICHAEL TOKO WACKA, Patriarch of the Wacka-Mokondo Moyenga family. Late Mr. Wacka who was well reputed as a WEST CAMEROON ICON due to his excellent work as an INTERNATIONAL FOOTBALL (SOCCER) REFEREE, and a Lecturer at the OMBE TECHNICAL COLLEGE & BUEA SURVEY SCHOOL, passed away on Friday, June 30 2017 after a brief illness. 

He was FATHER to:

Bernice Ebangha Ekiko Wacka Ashu (1970)

Rose Abbra Ewongo Wacka (1980), and 

Anita Wacka Mofoke.

GRANDFATHER to:

Dora Ekiko Enow (1989), Fase Ashu Bullock ('92/95), Shirley Nene Ashu,  Alberta Ebenye Wacka & Ngonde Wacka.

GREAT GRANDFATHER to:

L.K. Enow

FATHER-IN-LAW to:

Pauline Lamfu Wacka

UNCLE to:

Efeti Kulu-Mofa Ojongtambia (1970)

Yemi Jacobine Mofa Truman (1979)

Jemea Faith Mofa (1982)

Dialle Ethel Mofa Takang (1986), and

Yoti Hannah Mofa Obenge

Funeral Arrangements will be posted as soon as they become available.

May his soul REST IN PEACE!