SakerPride - "Telling the Saker Story & MORE"

KNOW THOSE MESSAGES THAT HAVE MADE AT LEAST A MILLION ROUNDS ON THE INTERNET EVERY YEAR FOR THE PAST TEN YEARS? I MEAN THE KIND THAT PROMISE YOU UNTOLD WEALTH IF YOU PASS THEM ON AND THEN SCARE - OR ATTEMPT TO SCARE THE LIVING DAYLIGHTS OUT OF YOU, SHOULD YOU FAIL TO PASS THEM ON, WITHIN TEN SECONDS, TO ONE HUNDRED PEOPLE "INCLUDING ME"???!!! 

IF THOSE THREATS WERE REAL, THEN IT IS A BETTER-THAN-THE-PARTING-OF-THE-RED-SEA MIRACLE THAT I HAVE EVEN LIVED TO SEE THIS DAY, BECAUSE I AM SOOOO NOT A FAN AND I CERTAINLY DO NOT LET MYSELF BE BULLIED INTO SHAME BY STATEMENTS LIKE "IF YOU ARE ASHAMED OF JESUS, DON'T PASS THIS ON", WHEN I KNOW FOR CERTAIN, THAT MY LOVE FOR SAID JESUS - OR MY LACK THEREOF FOR THAT MATTER, ARE NOT THE LEAST BIT DETERMINED BY WHETHER OR NOT I HIT THE FORWARD BUTTON!!! 

AAAAAALL THAT SAID, THERE ARE, IN FACT, AMONGST ALL THE "HODGE-PODGE", SOME REAL PEARLS THAT ARE WORTH SHARING, AND THAT'S WHAT THIS PAGE IS FOR! HERE THEREFORE ARE A FEW FOR YOUR UN-TIMED, NO STRINGS ATTACHED, THREAT-FREE, PLEASURE!!!

AMONG THE ORCHIDS & ROSES ...

PEARLS OF 

WISDOM & INSPIRATION

We never get what we want,

We never want what we get, 

We never have what we like, 

We never like what we have.

And still we live & love. 

That's life.

The best kind of friend, 

Is the kind you can sit on a porch and swing with, 

never say a word, and then walk away feeling like it was the best conversation you've ever had.  

It's true that we don't know what we've got until it's gone,

But it's also true that we don't know 

What we've been missing until it arrives.

Giving someone all your love is never an assurance that they'll love you back! 

Don't expect love in return; Just wait for it to grow in their heart,

But if it doesn't, be content it grew in yours.

It takes only a minute to get a crush on someone,

An hour to like someone,

And a day to love someone,

But it takes a lifetime to forget someone.

Don't go for looks; they can deceive. 

Don't go for wealth; even that fades away. 

Go for someone who makes you smile, 

Because it takes only a smile to

Make a dark day seem bright. 

Find the one that makes your heart smile!

May you have Enough happiness to make you sweet, 

Enough trials to make you strong, 

Enough sorrow to keep you human, And enough hope to make you happy.

Always put yourself in others' shoes.

If you feel that it hurts you, It probably hurts the other person, too.


How Great is our God!!!

God's accuracy may be observed in the hatching of eggs.

For example: -the eggs of the potato bug hatch in 7 days;

-those of the canary in 14 days;

-those of the barnyard hen in 21 days;

-The eggs of ducks and geese hatch in 28 days;

-those of the mallard in 35 days;

-The eggs of the parrot and the ostrich hatch in 42 days.

(Notice, they are all divisible by seven, the number of days in a week!)

God's wisdom is seen in the making of an elephant.

The four legs of this great beast all bend forward in the same direction. No other quadruped is so made. God planned that this animal would have a huge body, too large to live on two legs. For this reason He gave it four fulcrums so that it can rise from the ground easily.

The horse rises from the ground on its two front legs first. A cow rises from the ground with its two hind legs first. How wise the Lord is in all His works of creation!

God's wisdom is revealed in His arrangement of sections and segments, as well as in the number of grains.

-Each watermelon has an even number of stripes on the rind.

-Each orange has an even number of segments.

-Each ear of corn has an even number of rows.

-Each stalk of wheat has an even number of grains.

-Every bunch of bananas has on its lowest row an even number of bananas, and each row decreases by one, so that one row has an even number and the next row an odd number.

-The waves of the sea roll in on shore twenty-six to the minute in all kinds of weather.

-All grains are found in even numbers on the stalks, and the Lord specified thirty fold, sixty fold, and a hundred fold all even numbers.

God has caused the flowers to blossom at certain specified times during the day. Linnaeus, the great botanist, once said that if he had a conservatory containing the right kind of soil, moisture and temperature, he could tell the time of day or night by the flowers that were open and those that were closed!

The lives of each of you may be ordered by the Lord in a beautiful way for His glory, if you will only entrust Him with your life. If you try to regulate your own life, it will only be a mess and a failure. Only the One Who made the brain and the heart can successfully guide them to a profitable end.

I HOPE YOU FIND THIS AS FASCINATING AS I DID.  

May God Bless You In Ways You Never Even Dreamed.  

SLOW DANCE

Have you ever watched kids On a merry-go-round?

Or listened to the rain lapping on the ground?

Ever followed a butterfly's erratic flight?

Or gazed at the sun into the fading night?

You better slow down.

Don't dance so fast.

Time is short.

The music won't last.

Do you run through each day On the fly?

When you ask How are you?Do you hear the reply?

When the day is done,Do you lie in your bed

With the next hundred chores Running through your head?

You'd better slow down

Don't dance so fast.

Time is short.

The music won't last.

Ever told your child, We'll do it tomorrow?

And in your haste,Not see his sorrow?

Ever lost touch,Let a good friendship die 

Cause you never had time To call and say,'Hi'

You'd better slow down.

Don't dance so fast.

Time is short.

The music won't last..

When you run so fast to get somewhere

You miss half the fun of getting there.

When you worry and hurry through your day,

It is like an unopened gift....Thrown away.

Life is not a race.Do take it slower

Hear the music Before the song is over.

This poem was written by a terminally ill young girl in a New York Hospital ...

  TWO FRIENDS WERE WALKING  

THROUGH THE DESERT .  

DURING SOME POINT OF THE

JOURNEY, THEY HAD AN

ARGUMENT; AND ONE FRIEND

SLAPPED THE OTHER ONE

IN THE FACE  

THE ONE WHO GOT SLAPPED  

WAS HURT, BUT WITHOUT

SAYING ANYTHING,

WROTE IN THE SAND:  

"TODAY MY BEST FRIEND  

SLAPPED ME IN THE FACE."  

THEY KEPT ON WALKING,

UNTIL THEY FOUND AN OASIS,

WHERE THEY DECIDED

TO TAKE A BATH .  

THE ONE WHO HAD BEEN

SLAPPED GOT STUCK IN THE

MIRE AND STARTED DROWNING,

BUT THE FRIEND SAVED HIM.

AFTER HE RECOVERED FROM

THE NEAR DROWNING,

HE WROTE

ON A STONE:  

"TODAY MY BEST FRIEND

SAVED MY LIFE."  

THE FRIEND WHO HAD SLAPPED

AND SAVED HIS BEST FRIEND

ASKED HIM, 'AFTER I HURT YOU,

YOU WROTE IN THE SAND AND NOW,

YOU WRITE ON A STONE, WHY?'

THE FRIEND REPLIED

"WHEN SOMEONE HURTS US

WE SHOULD WRITE IT DOWN

IN SAND, WHERE WINDS OF

FORGIVENESS CAN ERASE IT AWAY.  

BUT, WHEN SOMEONE DOES SOMETHING GOOD FOR US,

WE MUST ENGRAVE IT IN STONE

WHERE NO WIND

CAN EVER ERASE IT."

LEARN TO WRITE

YOUR HURTS IN

THE SAND AND TO

CARVE YOUR

BENEFITS IN STONE.

OUR HURTS & OUR BLESSINGS ...

NO BETTER SOURCE OF INSPIRATION & WISDOM THAN THE B-I-B-L-E ...

THE GOLD WRAPPING PAPER ...

The story goes that some time ago, a mother punished her five year old daughter for wasting a roll of expensive gold wrapping paper. Money was tight and she became even more upset when the child used the gold paper to decorate a box to put under the Christmas tree.

Nevertheless, the little girl brought the gift box to her mother the next morning and then said, 'This is for you, Momma.'

The mother was embarrassed by her earlier over reaction, but her anger flared again when she opened the box and found it was empty. She spoke to her daughter in a harsh manner:

'Don't you know, young lady, when you give someone a present there's supposed to be something inside the package?'

She had tears in her eyes and said, 'Oh, Momma, it's not empty! I blew kisses into it until it was full.'

The mother was crushed. She fell on her knees and put her arms around her little girl, and she begged her forgiveness for her thoughtless anger.

An accident took the life of the child only a short time later, and it is told that the mother kept that gold box by her bed for all the years of her life.

Whenever she was discouraged or faced difficult problems she would open the box and take out an imaginary kiss and remember the love of the child who had put it there.

In a very real sense, each of us, as human beings, have been given a Golden box filled with unconditional love and kisses from our children, family, friends There is no more precious possession anyone could hold.

ARE YOU PAYING ATTENTION???

A woman whispered, "God, speak to me" and a meadowlark sang.  

​But, the woman did not hear. 

So the woman yelled, "God, speak to me" and the thunder rolled across the sky.

But, the woman did not listen.  

The woman looked around and said, "God let me see you." And a star shone brightly.

But the woman did not see.

And, the woman shouted, "God show me a miracle." And, a life was born.

But, the woman did not notice.

So, the woman cried out in despair, "Touch me God, and let me know you are here." 

Whereupon, God reached down and touched the woman. But, the woman brushed the butterfly away and walked on!

I found this to be a great reminder that God is always around us in the little and simple things that we take for granted ... even in our electronic age.. 

So I would like to add one more: 

The woman cried, "God, I need your help!" And an e-mail arrived reaching out with good news and encouragement. 

But, the woman deleted it and continued crying.

Don't miss out on a blessing because it isn't packaged the way that you expect!!!

WHO ARE YOU, LORD? ... WHO AM I?

WHEN WE PRAY ... KEEP FAITH

A few years ago a group of salesmen went to a regional sales convention in Chicago . They had assured their wives that they would be home in plenty of time for Friday night's dinner. In their rush, with tickets and briefcases, one of these salesmen inadvertently kicked over a table which held a display of apples. Apples flew everywhere. Without stopping or looking back, they all managed to reach the plane in time for their nearly-missed boarding... 

ALL BUT ONE!!! He paused, took a deep breath, got in touch with his feelings and experienced a twinge of compassion for the girl whose apple stand had been overturned.

He told his buddies to go on without him, waved good-bye, told one of them to call his wife when they arrived at their home destination and explain his taking a later flight. Then he returned to the terminal where the apples were all over the terminal floor.

He was glad he did.

The 16-year-old girl was totally blind! She was softly crying, tears running down her cheeks in frustration, and at the same time helplessly groping for her spilled produce as the crowd swirled about her; no one stopping and no one to care for her plight.

The salesman knelt on the floor with her, gathered up the apples, put them back on the table and helped organize her display. As he did this, he noticed that many of them had become battered and bruised; these he set aside in another basket.

When he had finished, he pulled out his wallet and said to the girl, "Here, please take this $40 for the damage we did. Are you okay?"

She nodded through her tears. He continued on with, "I hope we didn't spoil your day too badly."

As the salesman started to walk away, the bewildered blind girl called out to him, "Mister...." He paused and turned to look back into those blind eyes. 

She continued, "Are you Jesus?"

He stopped in mid-stride ... and he wondered. He gently went back and said, "No, I am nothing like Jesus - He is good, kind, caring, loving, and would never have bumped into your display in the first place."

The girl gently nodded: "I only asked because I prayed for Jesus to help me gather the apples. He sent you to help me, so you are like Him - only He knows who will do His will. Thank you for hearing His call, Mister."

Then slowly he made his way to catch the later flight with that question burning and bouncing about in his soul: "Are you Jesus?" 

Do people mistake you for Jesus?

That's our destiny, is it not? 

To be so much like Jesus that people cannot tell the difference as we live and interact with a world that is blind to His love, life and grace.

If we claim to know Him, we should live, walk and act as He would. Knowing Him is more than simply quoting Scripture and going to church. It's actually living the Word as life unfolds day to day .

You are the apple of His eye even though you, too, have been bruised by a fall. He stopped what He was doing and picked up you and me on a hill called Calvary and paid in full for our damaged fruit.



A young lady confidently walked around the room leading a seminar and explaining stress management to an audience with a raised glass of water. Everyone knew she was going to ask the ultimate question, 'half empty or half full?'... She fooled them all .... "How heavy is this glass of water?" she inquired with a smile.

Answers called out ranged from 8 oz. to 20 oz.

She replied , "The absolute weight doesn't matter. It depends on how long I hold it.

"If I hold it for a minute, that's not a problem. If I hold it for an hour, I'll have an ache in my right arm.

"If I hold it for a day, you'll have to call an ambulance. In each case it's the same weight, but the longer I hold it, the heavier it becomes." She continued, "and that's the way it is with stress. If we carry our burdens all the time, sooner or later, as the burden becomes increasingly heavy, we won't be able to carry on."

As with the glass of water, you have to put it down for a while and rest before holding it again. When we're refreshed, we can carry on with the burden - holding stress longer and better each time practiced.

So, as early in the evening as you can, put all your burdens down. Don't carry them through the evening and into the night... Pick them up tomorrow.

1 * Accept the fact that some days you're the pigeon, and some days you're the statue!

2 * Always keep your words soft and sweet, just in case you have to eat them.

3 * Always read stuff that will make you look good if you die in the middle of it.

4 * Drive carefully... It's not only cars that can be recalled by their Maker.

5 * If you can't be kind, at least have the decency to be vague.

6 * If you lend someone $20 and never see that person again, it was probably worth it.

7 * It may be that your sole purpose in life is simply to serve as a warning to others.

8 * Never buy a car you can't push.

9 * Never put both feet in your mouth at the same time, because then you won't have a leg to stand on.

10 * Nobody cares if you can't dance well. Just get up and dance. [dedicated to all shag snobs!]

11 * Since it's the early worm that gets eaten by the bird, sleep late.

12 * The second mouse gets the cheese.

13 * When everything's coming your way, you're in the wrong lane.

14 * Birthdays are good for you. The more you have, the longer you live.

16 * Some mistakes are too much fun to make only once.

17 * We could learn a lot from crayons. Some are sharp, some are pretty and some are dull. Some have weird names and all are different colors, but they all have to live in the same box.

18 * A truly happy person is one who can enjoy the scenery on a detour.

19 * Have an awesome day and know that someone has thought about you today.

AND MOST IMPORTANTLY

20 *Save the earth..... It's the only planet with chocolate!* I THINK !!!!

I believe that Males and Females are "wired" differently - from the time they are "fearfully & wonderfully knit together in their mother's womb", even if the traditional "Gender Roles" society ascribes to them along the way play a part in the way they think and function and the video below couldn't possibly express that view any better!!! It very well could, in the 1 minute and 42 seconds that it lasts, put Doctor Phil out of business and save a relationship or two in the process. WHO KNOWS??!!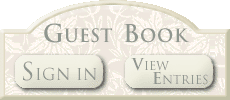 CHILDREN ARE FAR WISER THAN WE THINK ...

THE MOST CARING CHILD ...

Author and lecturer Leo Buscaglia once

Talked about a contest he was asked to judge. 

The purpose of the

Contest was to find the most caring child.

The winner was:

A four-year-old child, whose next door

neighbor was an elderly gentleman, who had recently lost his

wife. Upon seeing the man cry, the little boy went into the old

Gentleman's' yard, climbed onto his lap, and just sat there.

When his mother asked him what he had

said to the neighbor, the little boy just said, 'Nothing, I just

Helped him cry.'

THE MEANING OF ADOPTION ...

Teacher Debbie Moon's first graders were

discussing a picture of a family. One little boy in the picture

had a different hair color than the other members. One of her

students suggested that he was adopted.

A little girl said, 'I know all about

Adoption, I was adopted..'

'What does it mean to be adopted?', asked

another child.

'It means', said the girl, 'that you grew

in your mommy's heart instead of her tummy!'

CONTENTMENT EXPLAINED ...

Whenever I'm disappointed with my spot

in life, I stop and think about little Jamie Scott.

Jamie was trying out for a part in the

school play. His mother told me that he'd set his heart on being

in it, though she feared he would not be chosen..

On the day the parts were awarded, I went

with her to collect him after school. Jamie rushed up to her,

eyes shining with pride and excitement.. 'Guess what, Mom,' he

shouted, and then said those words that will remain a lesson to

me....'I've been chosen to clap and cheer.'

GOD'S WIFE!!

An eye witness account from New York

City, on a cold day in December, 

some years ago: 

A little boy,

about 10-years-old, was standing before a shoe store on the

roadway, barefooted, peering through the window, and shivering

With cold.

A lady approached the young boy and said,

'My, but you're in such deep thought staring in that window!'

'I was asking God to give me a pair of

shoes,' was the boy's reply.

The lady took him by the hand, went into

the store, and asked the clerk to get half a dozen pairs of socks

for the boy. She then asked if he could give her a basin of water

and a towel. He quickly brought them to her.

She took the little fellow to the back

part of the store and, removing her gloves, knelt down, washed

his little feet, and dried them with the towel. 

By this time, the clerk had returned with

the socks. Placing a pair upon the boy's feet, she purchased him

a pair of shoes.

She tied up the remaining pairs of socks

and gave them to him. She patted him on the head and said, 'No

doubt, you will be more comfortable now.'

As she turned to go, the astonished kid

caught her by the hand, and looking up into her face, with tears

in his eyes, asked her: 

'Are you God's wife?'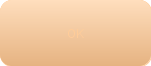 3-year-old Reese : 

'Our Father, Who does art in heaven,

Harold is His name. 

Amen.' 

~~~~~~~~~~~~~~~~~~~~~~~~~~~~~~~

A little boy was overheard praying: 

'Lord, if you can't make me a better boy, don't worry about it.

I'm having a real good time as I am.'

~~~~~~~~~~~~~~~~~~~~~~~~~~~~~~~~ 

After the christening of his baby brother in church, Jason sobbed all the way home in the back seat of the car.

His father asked him three times what was wrong. 

Finally, the boy replied, 'That preacher said he wanted us brought up in a Christian home,

and I wanted to stay with you guys.' 

~~~~~~~~~~~~~~~~~~~~~~~~~~~~~~~~ 

A Sunday school teacher asked her children as they were on the way to church service,

'And why is it necessary to be quiet in church?'

One bright little girl replied, 'Because people are sleeping.'

~~~~~~~~~~~~~~~~~~~~~~~~~~~~~~~~ 

A mother was preparing pancakes for her sons, Kevin 5, and Ryan 3.

The boys began to argue over who would get the first pancake.

Their mother saw the opportunity for a moral lesson..

'If Jesus were sitting here, He would say, 

'Let my brother have the first pancake, I can wait.'

Kevin turned to his younger brother and said, 

' Ryan, you be Jesus !'

~~~~~~~~~~~~~~~~~~~~~~~~~~~~~~~~ 

A father was at the beach with his children

when the four-year-old son ran up to him, 

grabbed his hand, and led him to the shore 

where a seagull lay dead in the sand.. 

'Daddy, what happened to him?' the son asked.

'He died and went to Heaven,' the Dad replied.

The boy thought a moment and then said,

'Did God throw him back down?' 

~~~~~~~~~~~~~~~~~~~~~~~~~~~~~~~~ 

A wife invited some people to dinner.. 

At the table, she turned to their six-year-old daughter and said, 'Would you like to say the blessing?' 

'I wouldn't know what to say,' the girl replied.

'Just say what you hear Mommy say,' the wife answered.

The daughter bowed her head and said,

'Lord, why on earth did I invite all these people to dinner?'

HILARIOUS CHURCH BULLETIN BLOOPERS!

SOME CHURCH "TYPISTS" ARE SOMETHING ELSE OH!!

-

Bertha Belch, a missionary from Africa, will be speaking tonight at Calvary Methodist. Come hear Bertha Belch all the way from Africa.
-

Barbara remains in the hospital and needs blood donors for more transfusions. She is also having trouble sleeping and requests tapes of Pastor Nelson's sermons.
-

The rosebud on the altar this morning is to announce the birth of David Alan Belzer, the 
sin
 of Reverend and Mrs. Julius Belzer.
-

Don't let worry kill you off – let the church help.
-

Please place your donation in the envelope along with the deceased person(s) you want remembered.
-

Diana and Don request your 
presents
 at their wedding.
-

Remember in prayer the many who are sick 
of 
our church and community.
-

Next Sunday Mrs. Vinson will be soloist for the morning service. The pastor will then speak on "It's a Terrible Experience."
-

During the absence of our pastor, we enjoyed the rare privilege of hearing a good sermon when J.F. Stubbs filled our pulpit.
-

Irving Benson and Jessie Carter were married on October 24 in the church. So ends a friendship that began in their school days.
-

22 members were present at the church meeting held at the home of Mrs. Marsha Crutchfield last evening. Mrs. Crutchfield and Mrs. Rankin sang a duet, The Lord Knows Why.
- Potluck Supper: Prayer and Medication to follow.

-Tuesday at 4PM there will be an ice cream social. All ladies giving milk will please come early.

  - Weight Watchers will meet at 7 p.m. Please use large double door at the side entrance.

- The choir invites any member of the congregation who enjoys sinning to join the choir.

​- Ushers will eat latecomers.

SINGING SENSATION ...

ONE-HEART GOSPEL-ACAPELLA

Wonder what our "SAKER GIRLS" were up to this past Sunday October 5th 2014 between 6 and 8 p.m.? Let me tell you! They were being expertly entertained by this Young, Vibrant and Very Musically Gifted Singing Group of 8 "Dudes" who had performed in Saint Joseph's College SASSE, just 2 weeks prior. (Aren't they lucky our dear, Miss WILMA BINDER is now retired and chilling in North Dakota? She would surely have had them frisked by Mr. MANFIE and then made them pass through a "PALAVA LETTER DETECTOR" before they could go past that Saker Gate, for fear they might be carrying some "perfumed missive" from some "SASSE BOY" to his "COUSIN" referred to as "DARLING" in the letter!!! All say, Weh-heh-heh!) 

Well, here's what the Group had to say, following their performance at SBC:

"Yesterday's Concert in Saker was very successful. Students were really touched and moved by the Spirit of God. Every CD was Sold Out... Too bad we could not film the Event because of low Voltage Power at the School... But we still give thanks to God."

​My thoughts upon reading this?:

1) Praise The Lord oh! In my day, if it wasn't SPIRITUAL EMPHASIS week, there wasn't too much being "really touched and moved by the Spirit of God" taking place yah! You just went on with your "trong head", "cutting friend", "calling your enemy/rival's name" reading "Nous Deux" Magazine and all the other "sins" in peace, till you were moved to "REPENTANCE", (accompanied by lots of tears to show genuineness & sincerity), during Spiritual Emphasis! LOL! 

2) The students must have had "BANKING" the night of Saturday, October 4th! If not: woosai dem take money for buy CD? And, obviously, na sotey for Krismus before dem go listen de CD dem, or is someone about to shock me with the news that students have CD players at school?!

3) I cannot believe no one told us about this "LOW VOLTAGE" mattah, leaving generations of us Sakerettes, to attribute any dimming of lights that occurred on campus to the work of "GO-GOs" and "witches" from "THE VALLEY"! How cruel! Hahaha!

AAAANYWAY, please click on the VIDEO CLIP below and ENJOY a sampling of what our Little Sisters' ears were treated to! 

(Just wondering if there could possibly be any "MUMU" out there who would fail to notice that the whole VIDEO was shot at the SAKERETTE-OWNED ALCEF RIVIERA PARK in WONYA LIKOMBO, also known as MILE 4??!! Don't think so!)

ONE HEART GOSPEL ACAPELLA performing at S.B.C on October 5th 2014.

L to R: Ikoso Elvis, Buh Newton, Suh Neville, Epeh Eric, Ewah Larry, Ganye Benny, Melvin Buh and Reagan.

"We arrived SBC at 6:30pm and were warmly welcomed by the Chaplain, Reverend Keng. By 7pm, the Chapel was filled to capacity and we were ushered in by some senior students. An amazing lead of Praise and worship was done by two students. Twenty minutes later, we were called up on stage for the first phase of the show. An unending cheer from the students accompanied our procession from the back of the Chapel to the pulpit. The cheering energy tripled at the singing of our first soul and melodious song "Sweet Spirit" and only kept increasing as we moved from one song to the other. The first phase ended with a negro spiritual Medley which got all the students singing and dancing along. We took a twenty five minutes break during in which Reverend Keng shared an inspirational piece, and then we hit the stage again for the Second and final phase of the show.

Words can't express how touched we felt having each song moving the crowd in different dimensions. We ended the show with our most famous mother tribute song titled "Song to Mama" which got the audience super emotional as they sang along to the chorus. The show ended with closing remarks and Prayer by Reverend Keng and after that, a huge crowd of students bought original copies of the video album and got autographs from the boys. Saker Baptist College was an incredible experience!"

NOW, HERE'S A SUMMARY OF THE GROUP'S S.B.C. EXPERIENCE ...

WE ARE OUR SISTER'S KEEPER!

CAMPAIGN TO RAISE FUNDS FOR S.B.C. PIONEER & FORMER TUTOR:

Mrs. MONICA AKOACHERE FOCHO

With Mrs. Eirene Martin Mbongo on her Graduation day in 1966

CHRISTMAS DAY 2014 IN LIMBE  

CLASS OF 1977'S Dr. BELINDA OBEN ASSAM HAND DELIVERS THE PRELIMINARY AMOUNT RAISED BY SAKERETTES & FRIENDS OF SAKERPRIDE THE WORLD OVER VIA GOFUNDME 

TO A VERY GRATEFUL MA MONIQUE!

DOUBLE CLICK ON THE 2 IMAGES ABOVE TO VIEW THE MOVING FOOTAGE!!!

When you were born, you were crying 

And everyone around you was smiling. 

Live your life so that when you die, 

You're the one who is smiling

And everyone around you is crying.

You may send this message

To those people who mean something to you, 

To those who have touched your life in one way or another, 

To those who make you smile when you really need it, 

To those that make you see the brighter side of things When you are really down, 

To those who you want to know 

That you appreciate their friendship.

And if you don't, don't worry, 

Nothing bad will happen to you.

The happiest of people 

Don't necessarily have the best of everything; 

They just make the most of everything that comes along their way.

Happiness lies for

Those who cry, 

Those who hurt,

Those who have searched, 

And those who have tried, 

For only they can appreciate the importance of people 

Who have touched their lives.

​DO WE SERVE A MIGHTY GOD OR WHAT?????

FINALLY, TODAY, SATURDAY FEBRUARY 28 2015, WEST CAMEROON COLLEGE STUDENT #2, PIONEER MONICA AKOACHERE FOCHO IS ON BOARD AN ETHIOPIAN AIRLINES FLIGHT EN ROUTE TO NEW DELHI, VIA ADDIS ABABA, ALL BECAUSE GOD TOUCHED THE HEARTS OF SOME SAKERETTES, CATS, & JUST PLAIN GOOD SAMARITANS THE WORLD OVER! 

 SAKERPRIDE IS UNABLE TO FIND THE WORDS TO THANK THE SAINTS WHO WHO RESPONDED SO GENEROUSLY EACH TIME AN APPEAL WAS MADE!!!

5,380 U.S. DOLLARS??!! WOW!!!!!!

PLEASE CLICK ON THIS IMAGE TO VIEW ALBUM OF HER JOURNEY! 

MA MONIQUE SAYS THANK YOU!!!

Click On Image Below To Watch! (Turn Up Volume!)

SHE'S ON HER WAY!

PLEASE CLICK ON IMAGE TO WATCH BRIEF SNIPPET!

(Can hardly watch her walk without wincing!)

PLEASE CLICK ON ICON TO THE LEFT TO READ MEDICAL UPDATES!

SHE'S BACK FROM INDIA, SAFE, SOUND & SOOOOO 

H-A-P-P-Y!!! PRAISE GOD!!!

(Tuesday, March 24 2015)

PLEASE CLICK ON THIS IMAGE TO SEE 3 MORE PICS 

WELL ON HER WAY TO TOTAL RECOVERY!!

PLEASE CLICK ON IMAGE TO WATCH BRIEF SNIPPET!

WRITTEN COMMENT FROM MA MONIQUE'S INDIAN DOCTOR:

" She is a very nice lady. I am yet to come across such an affable person".

AND FINALLY, TODAY, TUESDAY MARCH 24 2015, OUR MA MONIQUE RETURNED TO DOUALA, A HAPPY WOMAN WHO'S WELL ON HER WAY TO A COMPLETE RECOVERY, WITH 2 "NEW KNEES" & THE ARTHRITIS-RELATED PAIN SHE HAD, GONE!!!!! AS FOR THE GRATITUDE IN HER HEART, IT IS SOOOO EVIDENT IN HER VOICE!!! 

SHE THANKS YOU ALL FOR YOUR SUPPORT & PRAYERS, AND SO DOES SAKERPRIDE!!!

From:

Eunice Kern. 
Sent:

Tue 3/24/15 11:55 PM
To:

Egbe Monjimbo 
Egbe - I was ready to get into bed, but then something told me to check my email - and YES!!!! There was the wonderful news that I was looking for - Monica has returned and she can walk with the help of a walker, which I'm sure she will be able to set aside in a few weeks. It is hard to believe that this has taken less than a month. It is a miracle. "Yes, God still performs miracles today." Now I hope she will take care of herself. NO FARMING!!!!!!!!!!  Now what does Fallen Bush mean? Eunice

CLICK ON ICON TO THE LEFT TO READ EMAIL SHE WAS REFERRING TO. LOL!

PLEASE CLICK ON ICON TO THE LEFT TO VIEW CAMPAIGN CONTRIBUTIONS LIST.

N.B. Contrary to the List posted above which has only the initials of those who chose NOT to post their names publicly on the GOFUNDME page, the List given to Ma Monique herself has all the names of the donors in full, so she knows who her benefactors are.

WONDERING HOW OUR PIONEER, "MA MONIQUE" HAS BEEN DOING SINCE SHE RETURNED FROM INDIA??

WELL, SEE FOR YOURSELF!!!

(Still experiencing some pain - as was expected and predicted, and continuing her physiotherapy, 

but DOING GREAT otherwise!)

She Got a visit from her PIONEER Classmate, Mrs. Grace Sama Ngalim, Composer of our S.B.C. Alumni Song!

THANK YOU FROM PIONEER 

AUNTY MONICA AKOACHERE FOCHO'S FAMILY

                        Date: Sun, 14 Jun 2015 13:27:27 +0000

             From: xxxxx@yahoo.com

To: emonjimbo

             Subject: Thank you so much!

Dear Aunty Egbe,

Dear Sakerettes,

        Dear SakerPride Donors,

We are writing to express our immense gratitude to you for your generous contribution and prayers towards the knee replacement surgery of our mother, aunt and grandmother, Mrs. Monica Bate Focho. We are extremely pleased that the operation, which took place in India, was very successful and has given Mama a new life. This could not have been possible without your help. Words cannot express how grateful we are for your kind support.

Thank you so much once again and may God continue to bless you and your family abundantly.

With kind regards,

From Mama Monique's children, nieces, nephews and grandchildren.

Mrs. CAROL (McGEE) HAND'S SURPRISE 80th BIRTHDAY BASH!!!

(MANCHESTER, U.K. - Saturday, January 7 2017)

Here's how it all started:

From: Roger Hand

Sent: Saturday, November 5, 2016 5:42 PM

To: Egbe Monjimbo

Hello Egbe, 

Your communications in recent months have not made the happiest reading, so here is a bit of news on a happier note.

Just a quiet word! 

This coming January, Carol has one of those BIG birthdays - she will be 80 on the 5th.

I am planning two surprise parties about which she knows nothing.

Firstly on the day itself, a Thursday, we are having a small family gathering at home. I very much hope that my son and daughter-in-law will be able to get the time off work and come over from Holland so that Carol has all 6 grandchildren around her to make a big fuss of her on the day.  

The large gathering has to be on Saturday 7th when family and friends who have to work during the week can come from further afield. I am planning to hold it at our church, in the Community Centre. I'm not decided yet what to do about the catering or about entertainment. However my daughter, Liz, has come up with a bright idea - an African theme - which I would like to investigate. Carol loved her time in Cameroon - it holds so many treasured memories for both of us. Carol also loves music and singing. She played the electronic organ at church for many, many years and still plays about once a month.

Old Girls of Saker are to be found in numerous countries all over the world and, given half a chance, they love to sing in their own distinctive style, as only Cameroonians, or indeed Africans, can! We know of one Cameroon family nearby. I wonder if there are others living close to Manchester who might like to form a small choir and sing for Carol?

I should, of course, have directed this missive to the leader of EXXSA-UK, but I'm embarrassed to admit that I have lost her details, even though she has written to us in the past to thank us for our donation towards the refurbishment of the Domestic Science lab at Saker.

Could you possibly have a word with her and let her know? I would be immensely grateful for any suggestions or help that she might give.

With very best wishes,

Roger

P.S. I can be contacted in confidence at this email address as Carol does not use my computer or access my email - she has her own iPad and personal email address. Incidentally it is xxxxxxxxxxxx.com Don't use it for the moment as she might get suspicious!

P.P.S. I wonder what you are making of the Presidential election campaign. Do you get to vote?

I told Mr. Hand I would send an email to "ExSSA-UK" and told him I was SURE they would LOVE to participate. Could I have been any more correct????? ...

On 7 Nov 2016, at 11:00, Egbe Monjimbo wrote:

Dear Mr. Hand,

I did send out an email to Ms IRENE TAMAJONG (President of ExSSA-UK) and about 5 other SAKERETTES who live in the UK and the response from ALL has been SOOOOOO PROMPT, WARM & ENTHUSIASTIC - as I predicted it would be!!!!

Below, is the response from Ms IRENE herself. Please let me know how to proceed. I suppose it is OK to give her and whoever else will emerge as "COORDINATOR" your email address?

More importantly: Is Mrs. HAND really turning 80 like your email states or 70?????!!!!!

On 6 Nov 2016, at 15:38, Irene Tamajong  wrote:

What a fantastic opportunity to celebrate with the Hands! In fact the north region can lead in terms of organizing the ladies? But the whole of ExSSA UK would be interested and those who can make it from the other regions can make up numbers as Dialle says.

I will kindly ask Playne to take note and to organize the northerners and we can reach out to all the regional presidents to help determine who else would like to go. Btw is the a limit in the number of ladies who can attend?

Unfortunately I will still be abroad, only returning to the UK on Jan 13. I would have happily driven up to support the surprise celebration.

Please tell him yes; and at the very least the ladies from the north will be there - Playne I hope I am not speaking out of line. Once Egbe confirms with Mr Hand, do rally your members. I am sure our music leader will be more than happy to sort out songs!!

Happy Sunday ladies!!!

Irene

LUS

Have a very BLESSED day!

Egbe

​COMMENT FROM Mr. HAND

... The 'Girls' who came on Saturday were FABULOUS - it not only made Carol's day, it made mine as well. It was so very kind of them to come, and EVERYONE LOVED their singing. Carol was "blown away" by the whole evening, she can't stop talking about it.

God bless,

Roger

PLEASE CLICK ON THIS PICTURE TO VIEW ALBUM

TO THE SAKERETTES TRANSGLOBAL ALLIANCE (STA*),

FROM: SAKERETTES OF DALLAS (SOD) & SAKERETTES OF HOUTON (SOH)

WITH LOVE ... (JUNE/JULY 2017)

PLEASE CLICK ON THIS PICTURE TO VIEW ALBUM

THE SAKERETTES OF DALLAS (S.O.D) Group not only honored their SAKERETTE TRANSGLOBAL ALLIANCE (STA*) Sisters with their DAZZLING & CHEERFUL presence at the STA* GALA. They made a significant FINANCIAL CONTRIBUTION as well!

THE SAKERETTES OF HOUSTON (S.O.H) President (Mrs. Hortense Akame Ngoe) personally attended the STA Gala with her CAT and then, during their JUNE/JULY MEETING, presented a HEFTY CHECK to STA*

Mrs. AGNES AMA MUNDI nee TANYI 

CELEBRATES 3 SCORE & 10!!!

HAPPY 70th!!!

PLEASE CLICK ON THIS IMAGE TO VIEW PHOTO ALBUM THAT INCLUDES THE THANKSGIVING SERVICE, THE DINNER/BANQUET & THE VERY INFORMATIVE 31 PAGE COMMEMORATIVE BOOKLET/KEEPSAKE

On Saturday, July 29 2017, Mrs. AGNES AMA MUNDI nee TANYI, erstwhile TUTOR at SAKER BAPTIST COLLEGE whose year of arrival on Campus, according to the prestigious institution's HANDWRITTEN RECORDS, is 1965, MOTHER of Class of 1993's AMABEL MUNDI NIBA & Class of 1996's LOVELYN MUNDI OBENSON, and (direct) AUNT to the SAKERETTE FOMUKONG DYNASTY, celebrated her 70th BIRTHDAY IN STYLE, with at least half of the population of BAFRENG there to witness it all!!

I have attended a whole lot of BIRTHDAY/THANKSGIVING ceremonies, but none was quite like THIS ONE. Yes, indeed! Everything about the LIVELY SERVICE - from the SERMON, to the HYMNS & CHORUSES, from the CONGREGANTS to the RECEPTION afterwards, was SUPERB. So was the DINNER/BANQUET at THE UPSCALE SHERATON HOTEL in UPTOWN CHARLOTTE with delectable dishes served, an inexhaustible BAR, MUSIC provided by a fantastic DJ and a LIVE BAND. 

However, THE ONE "ELEMENT" that made the entire day MEMORABLE - no offense to the INCREDIBLE Emcees, ELOQUENT Speakers and WONDERFUL Guests, was THE CELEBRANT HERSELF!!! Just the fact that she doesn't look a single minute over 21 and has the VIVACIOUSNESS and WIT of a 25 year old is already STUNNING! Add to that her WIT, her DYNAMISM, her WISDOM and COMMONSENSE, her HUMOR, her COMPASSION and her "TELL-IT-LIKE-IT-IS-NESS" and you have more than enough to keep you entertained, NON STOP, for a whole month!!! 

I am pretty sure the professionally captured photos/videos will be do a far better job of telling Saturday's Story but I don't see any harm in offering you a decent glimpse courtesy of the posted PHOTO ALBUM and VIDEO SNIPPETS!!!! HAPPY 70th MAMI!! GOD BLESS & KEEP YOU GOING, FULL THROTTLE, INTO YOUR 90s and BEYOND!!!

CHURCH ENTRANCE!

Talk about "Entering His Gates With THANKSGIVING!!!

​PA MICHAEL FOMUKONG'S DEFINITELY STILL GOT HIS GROOVE & SWAG GOING!

BRINGING DOWN THE HOUSE ON THE DANCE FLOOR!!!

Mami Mundi is "formally" ushered in by her kinswomen!!!

BAFRENG & SURROUNDING AREAS sure answered "PRESENT"!!!

PLEASE CLICK ON PLAY BUTTON TO VIEW EACH SNIPPET, AND ON SQUARE SET OF ARROWS TO THE RIGHT TO EXPAND VIEW TO FULL SCREEN!

Mami's EMPIRE and LEGACY!

L to R: Nina, Amabel, Lovelyn, MAMI herself, Kielley, Kuli and Kuji.

WELL DONE!!!

PLEASE CLICK ON PICTURE TO VIEW CAPTIONED PHOTO ALBUM

SAKERETTES OF HOUSTON (S.O.H.)

A Special September 2017 Meeting ...

CLASS OF 1987's Dr. PATIENCE REICH IN CONCERT IN CONCERT!

"CHRISTMAS AROUND THE WORLD"

WALKERTOWN, N.C. - Saturday, December 2 2017

This time around, CLASS OF 1987's SENIOR PREFECT & ANNA FORBANG TROPHY WINNER, Dr. PATIENCE EKU AGBORBESONG REICH was not clad in her white doctor's coat with a stethoscope around her neck as is the case when she is working - pro bono at Mbingo Baptist Hospital or in disaster stricken Haiti, or at her job as Associate Professor of Medicine/Hospitalist at Wake Forest University. She was adorned in a BEAUTIFUL red gown and performing at Walkertown's Public Library, virtually taking her delighted audience around the world - FREE OF CHARGE and without a PASSPORT, in song!!! We went from Austria to Brazil; from Japan to France; from Italy to Serbia, South Africa, The West Indies ... 

PLEASE CLICK ON THIS PICTURE TO VIEW ALBUM

PUBLIC ANNOUNCEMENT

Free Health Fair for all Ages

Sponsored by

Iya Sophie Efosi Ngongi

In the frame work of improving accessibility to basic wellness checks in Buea, the chief of center Great Soppo Integrated Health Centre is informing the population of Great Soppo and its surrounding of a free health fair sponsored by Iya Sophie Efosi Ngongi.

Date: Saturday 01 September 2018

Time: 9:00am – 1:00pm

Place: Great Soppo Integrated Health Centre

Health professionals will be on hand to provide the following medical services; on a first come first serve basis.

1.

Health screening;
a.

Blood pressure
b.

Blood sugar
c.

Malaria and HIV
d.

General consultation
2.

Limited quantities of medication will be provided for;
a.

Malaria treatment
b.

Blood sugar control
c.

High blood control
d.

Aches and pain
Take advantage of this great opportunity with an important step towards maintaining good health. 

Thanks to all who will be making this event a success through their various contributions.

Eyole,

Iya Liengu Litumbe-Hill

CONTACTS: Iya Liengu Litumbe-Hill – 314-393-0630, Iya Efosi Monono – 237-681249250, Iya Esther Ashu – 237-679248387 and Vera Dinga - Chief of Center

WITH LOVE TO THE PEOPLE OF GREAT SOPPO & SURROUNDING AREAS,

FROM CLASS OF 1986's SOPHIE EFOSI NGONGI

CONTACTS:

Left, Esther Ashu ('83); Right, Pauline Litumbe Hill ('83)