SakerPride - "Telling the Saker Story & MORE"

There was, and probably never still is, a dull day at SBC, but there are certainly some MAJOR EVENTS that occurred which, everyone who was enrolled at that point in time - and even those who came in Before and/or after they occurred, REMEMBERS vividly!! This page is dedicated to chronicling those UNFORGETTABLE Events - Some Pleasant, Some Tragic, and Some ...  

AMERICAN AMBASSADOR TO THE UNITED NATIONS 

ANDREW YOUNG'S SEPTEMBER 1979 VISIT TO 

SAKER BAPTIST COLLEGE


In September of 1979, then U.N. Ambassador ANDREW YOUNG, (Later Mayor of the city of ATLANTA), and his wife, Mrs. JEAN YOUNG, (now deceased), undertook a trip to Africa, visiting 8 African Countries, one of which was Cameroon. While they were in Cameroon, they made the time to visit SAKER BAPTIST COLLEGE, and then Principal, Mr. William Nso TAYUI (now deceased, in Black Suit above), and a host of staff members and students were on hand to give him a befitting welcome. I contacted then Vice Principal, Miss Wilma BINDER, (now retired and residing in North Dakota), for details on this historic visit and she sent 7 of the pictures that make up this Article, as well as a hand written narrative which I have opted to post "as is", 

DESPITE THE FACT THAT, AS SHE HERSELF REALIZED AFTER SHE HAD MAILED IT TO ME, THE VISIT DID NOT TAKE PLACE IN 1980 AS WRITTEN IN THE LETTER , BUT IN 1979; 

This way, you have the story not just "IN HER OWN WORDS", but "IN HER OWN HAND WRITING" which makes it all the more AUTHENTIC!! 

After doing a little "research" on the net myself, I felt compelled, upon learning that Mrs. Jean Young has since passed away, and realizing what a remarkable woman and trail-blazing activist she was, to add this little bit below as a TRIBUTE OF SORTS to her. 

Pending Confirmation, Correction, and proper Identification, here's who my eyes and memory are able to distinguish in this picture of the "Limbe & Surrounding Areas" Sakerettes who were called upon to help "play host(ess)" during the august, September visit ...

From Left to Right, all the way to the back: 

Jane Obenson?, Bridget Besong, Lydia Ebune, Viviane Abolo?, Jemea Mofa?, ??, Quinta Nzegge, Stella Nunga, half of Patty Orinji's face and hair jst behind her right shoulder?, Rose Motinda, Vivian Dinga between Stella & Rose?, Justine Foretia (with the big Afro), Anne Ebune (behind her), Ekoke (Julie) Tambe, and Sike Quan (with glasses and head tie.)

... The Ambassador is shaking hands with Mrs. Catherine Musoko - right after Mr. (Pa) Tambe J.U. and Monsieur (Pa) Ndame, just before he gets to Miss Wilma Binder.

Staff, L to R: 

Mr. Haddison (RIP), Chief Ikome (RIP), Miss King, Miss Bean & Mrs. Christy Enow.

(Pic from the Hoffmans)

Here, he is being introduced to Mr. E.K. Martin (RIP), Mrs. Beatrice Nokuri, and the Hoffmans.

(Pic from the Hoffmans)

Here's how she was described in one article: 

Civil Rights Activist; Educator

Personal Information:

Born July 1, 1933, in Marion, AL; died September 16, 1994, in Atlanta, GA; daughter of Norman (candy store owner) and Idella Childs (elementary school teacher); married Andrew Young, 1954; children: Andrea, Lisa, Paula, Andrew III.

Education: 

Manchester College, Indiana, B.S., 1954; Queens College, M.S.

MORE IMPORTANTLY & INTERESTINGLY, here's what her husband had to say about her! ("Awwww"!! How Sweet!!)

"I had never met a young woman quite like Jean. There was a simple elegance about the way she did things. She was wise beyond her years, and she possessed a sense of mission about teaching in the South which impressed me more than her charm and beauty. I had known many beautiful women, but with Jean, the beauty was not just external. It was her spirit, her dedication, and her purpose to serve others which made her the "one in a million, chance of a lifetime." 

And finally, here's what was said upon her passing:

In 1991 Jean Young was diagnosed with liver cancer, which led to her death at Crawford Long Hospital of Emory University in Atlanta on Friday, September 16, 1994. In addition to her husband, she was survived by four children--Lisa Alston, Paula Shelton, Andrea Young, and Andrew Young III--her mother, four sisters, and seven grandchildren. A three-hour ceremony celebrating her life was held before thousands of friends and well-wishers at the Civic Center, with the pastor of First Congregational Church of Atlanta, where Young held membership, officiating. The ceremony was filled with tributes to Jean Young, including a handwritten note from President Bill Clinton, a poem recited by Maya Angelou, a personal remembrance from Coretta Scott King, and a moving message from daughter Lisa Young Alston. ...

... Jean Young was caring and understanding; she loved reading, especially historical novels; she was a problem solver for her children; she was an advocate for her children, family, friends, and all just causes; she was a loving mother and wife who believed that each member in a relationship should give more than half; and she believed in the grace of forgiveness and was a forgiving person. According to the selections from her memoir, she wanted people to remember, "Jean Young, now that was a woman!"

May her soul rest in peace!

THE DINING HALL FIRE DISASTER OF FEBRUARY 1976

Front, Left to Right: Mr. Cosmos Ivo Ngole Ndelle (RIP), then Senior Divisional Officer; Mrs. Jean Young (RIP); Ambassador A. Young; Mr. Bodylawson (RIP), then Victoria Area Council Chairman; & Mr. W.N. Tayui (RIP), then Principal of SBC.

Saker Baptist College's Dining Hall is "in the news" these days because ExSSA-USA is raising funds to build a much-needed, brand new one from scratch! Well, this is certainly NOT the first time it is making headline news. It was "the rage" – pun very much intended, in Limbe back in February of 1976, when it burst into flames! 

I started my five year "pilgrimage" in SBC, in September of 1976, the academic year right after the fire incident took place, and I may not have known about it, were it not for the fact that I was shown graduation pictures of the Class of 1976, and noticed – to my greatest surprise, that they were all clad in these PINK, SLEEVELESS, "FLOW-FLOW", MAXIs with buttons down the bodice, with matching bows in their hair!!! Having seen tons of SBC Graduation pictures before and even attended my sister's graduation ceremony in 1974, no one needed to tell me that something was "off". Of course I asked, and was told that the "traditional" graduation robes had gotten burnt in a Fire, hence the make shift "flow-flows"!!! That answer sufficed then, but my curiosity as to what exactly happened resurfaced about a year ago, and so I have spent the last 12 months intermittently collecting bits and pieces from a variety of sources! While some could remember little more than the bare fact that there had been a fire, others remembered much more, each one from a different perspective. Well then, here is "THE FIRE DISASTER STORY" from 4 main "Angles", with little or no editing of the questions I asked and the responses I received. 

The fire started and was contained in the Dining Hall Storage Room, where the Theater Costumes, Choir and Graduation Robes were stored.

(Notice the Dining Hall tables outside in the field which is now taken up by the New Chapel.)

Inside the Dining Hall.

The people fighting the fire tore out the ceiling panels, because they feared the fire would spread.

Miss Helen NGALA (Class of '71 ExSSAN Tutor), by pile of rubble - plates, cutlery, etc., thrown out of the Dining Hall by the Townspeople who came to help!.

(KING House Annex in the background)

The relatively new and pristine Dining Hall in June of 1969, Seven years before the Fire Disaster of February 1976.

THE PLUCKY PERSPECTIVE 

THE CLASS OF '77, (then in FORM 4), reminisces ...

HILARIOUS!!!!

From: Egbe Monjimbo 

Sent: Monday, May 07, 2012 11:24 PM

To: XXXXXXXX

Subject: THAT DINING HALL FIRE OF '76!

HELLO Big Sisters,

I would like to include that Dining Hall fire of '76 to the website but don't know too much about it, since it occurred just before I got to Saker. What do you remember about it eh? How did it start? What was the Extent of the damage? Will appreciate any info.

Thanks & God Bless,

Egbe

From: Irene Tamajong

Subject: Fw: THAT DINING HALL FIRE OF '76!

To: XXXXX

Date: Tuesday, May 8, 2012, 6:02 AM

Do any of you pluckies, especially those with photographic memories (Enaka take note), 

remember the Dining Hall fire? If so, kindly recount the incident by return email.

Many thanks and have a blessed day!

Fenjie

From: XXXXXXX 

Sent: Tuesday, May 08, 2012 12:49 PM

To: 

Cc: emonjimbo

Subject: Re: Fw: THAT DINING HALL FIRE OF '76!

Thanks for renewing our memories on so many issues. Each person might just have to chip in what she remembers in any order and then we stitch the pieces together and make some sense out of it. Ok here we go...... I know the graduation robes got burnt and the graduating class had to graduate in some "pink flowing robes with Miss Kern-made mussangas " to match.

The whole school was in tumult, and there were varied opinions. While some of the girls wept others were very happy. Can't continue....

XXXXXXX

On May 9, 2012, at 7:03 AM, XXXXXXXX wrote:

Dining Hall fire Waoh!!! The fire occurred after midnight to the wee hours of the morning. l remember it was a few weeks before graduation and that same day Miss Kern and a few girls had placed the robes in that store in the dining room. You remember there was a radio room for the time keeper who was expected to give us briefings on what was happening in Cameroon and around the world. So close to that room was the room for robes and that is where all the sandals were equally kept. We heard some sounds as if they were gunshots but not quite clear, and until people ran into the compound shouting "fire", we had still not grasped what the sounds we were getting meant. We jumped out of our dormitory in total confusion. l am sure l was in Hilderbrandt (King House) that year. This is all l can remember, that fire was indeed terrible. Ms. Kern had to arrange for Pink flowing dresses for "Enlightened Teens" with white beads to match. It was however alleged that one of the graduation robes fell on a bulb in the wardrobe where they were lined. It became too hot and set ablaze the refectory. On that day there was no 'palaver letter"; school was in total confusion and parents rushed up the school that whole week to see how safe their kids were.

From: XXXXXXXX

To: 

Sent: Wednesday, May 9, 2012 2:05 PM

Subject: Re: THAT DINING HALL FIRE OF '76!

XXXXXXX you are so right! M. Fossong (?) one other person and I had taken back to the storage room some of the robes Ms Kern had mended. They were hung up with Ms Kerns supervision by one of the workmen on campus.

Now looking back, it was unusual that the bulb used to keep the gowns dry in storage, (free from moisture and odor) was installed on the lower portion of the back wall, almost close to the floor rather than on the ceiling!

 Perhaps while hanging the robes, and shutting the door forcefully, one of the robes must have dropped on that light bulb!

  For certain, it was concluded the fire was caused by electrically mishap; but in the absence of forensic evidence, who is to say for sure that a robe on a lit bulb caused the fire!!

  Before Pluckies with expertise in detective work or forensic science jump at the opportunity of devouring my theory, approach slowly; this is simply a provocation of thought!!!!!!! RELAX.

Stay blessed

Sent from my iPhone  

XXXXXXXXX

From: XXXXXXXX 

Sent: Wednesday, May 09, 2012 11:21 AM

To: XXXXXXXX; Egbe Monjimbo

Cc: 

Subject: Re: THAT DINING HALL FIRE OF '76!

I will give you some more details in a few minutes - like about ------ (our Plucky), who ran out naked, encountered Mwambo Litombe the teacher. The poor teacher was trying to run away from the embarassment and she kept on hugging the teacher oblivious of course to her lack of clothes, etc.

XXXXXXX

From: XXXXXXXXXX 

Sent: Sunday, May 13, 2012 8:21 AM

To 

Subject: Re: THAT DINING HALL FIRE OF '76!

Happy Mothers to you all Plucky mothers and Mambas. We praise and glorify our Good God.

Well, XXXXX, since you want my input on the Dining Hall fire. I remember how Baba (may his soul RIP) talked about the Saker disaster to raise funds for years on end. 

XXXXXXXX

From: XXXXXXXXXXX 

Sent: Wednesday, May 09, 2012 12:26 PM

To: Egbe Monjimbo; marilyn simo; Esther Shei; belind assam; Gladys Ngwafor; ruth bokwe; lois ikome; stella matike; Asu TabeEbob; beatrice ntuba; Frida Ebika Arrey; Helen Mekang Ediage Metuge; Judy Lyengu Moffah; Mercy Forlu; victoria timi

Subject: Re: THAT DINING HALL FIRE OF '76!

l am sorry for some words wrongly spelt (world instead of well) and l think there is some disconnection in the 1st sentence. This happens when we don't read the mail before sending and with these machines skipping letters at times one falls into the temptation of spelling things the other way round as they are pronounced. Do you know that Mwambo Litombe died at the close of last year? If my memory is correct he taught Economics in Class 3/4 and was involved with handball activities. May his soul rest in peace. 

Have a good day sisters and "petite" 

From: xxxxxxxxx 

Sent: Thursday, May 10, 2012 2:41 AM

To: 

Subject: RE: THAT DINING HALL FIRE OF '76!

Dear Gals,

What I remember is Baba's reaction.

He kept ringing the phone and announcing:

SAKER ON FIRE!

SAKER ON FIRE!

And how elegant the graduates looked in their pink flowing maxi dresses, musanga and Ikenga shoes!

Boy those shoes were real platforms. Who could imagine they would be in fashion today, 36 years later?

xxxxxxxx

From: xxxxxxxxxx 

Sent: Thursday, May 10, 2012 6:56 AM

To: Ebenye Njia; Ruth Bokwe

Cc: Belinda Assam; Irene Tamanjong; egbe monjimbo; Beatrice Ntuba; Stella Matike; Bache Nkeng; Florence Fongang; Inguari Fomundam; Tima Motuba Haddison; adela Ghogomu; Sissako Tamko; Ebika Egbe; Gladys Ngwafor; Gwen Namme; Judith Luma; Mariline Simo; martha mesembe; Mercy Forlu; Terry Anwi; esther Nam,oh Akuchu Sama; Enaka Ako

Subject: Re: THAT DINING HALL FIRE OF '76!

OK oh!!

So, as you all may remember, what most of us heard was like little blasts or gunshots from the area of the dining hall. Before we could understand what was happening, tutors, male and female were running towards the dormitories sending us out and instructing us not to bother with our belongings etc. So we came running out. As you all know, with that Victoria heat some of us went to sleep in our undies. The focus of rescue was King house which was closest to the source and our poor sister was in that last dormitory, (whatever the name was), before descending the steps to the dining hall. She dashed out and bumped into Mr. Ndely Litombe, completely oblivious to the fact that she was scantily dressed and held on to him crying, "Please sir oh...I have not taken my....(whatever it was) from the dorm!" The poor guy, possibly red with embarrassment, tried looking the other way and pushing her away saying, "just go, just go"....I am not sure about the conclusion of it all!  Ooooooo la la!!

From: XXXXXXXXXX

Date: 10 May 2012 18:46:43 GMT+01:00

To: 

Subject: Re: THAT DINING HALL FIRE OF '76!

Oh you Plucky girls! Who would forget those nitty gritties that are so unique to life in Saker College?

Want more details?????????? Here they come. 

Infact, the Plucky sista who ran out of her Henderson dorm, half asleep-half awake could not have been bothered by her state. Safety was the issue.

Then came Baba, along the King House veranda, in a bid to protect his little darlings, since almost half the population of new town was on campus:

Baba: "Run away, run away all of you."  

Students: "Please Sir, where to"?

Baba: "Move to Witt House". "All of you" 

Baba (turning to Mr. Mwambo Litumbe of blessed memory) "Take care of them".

Wah!!!!!! that was our Baba for us. We thank God for his life.

Then Miss Kern came along and consoled the wailing girls especially those who were concerned about their milk, Ovaltine and what have you in the Dining hall.

As I look back and think of the fire incident, it kind of strikes me how good people were at that time. No theft cases, (student or college property), were recorded, no vandalization of the girls or staff was recorded. One could notice the genuine will of the community to be of help to what has today become a role model institution.

Thought starter:

Visualize that incident in today's Limbe!!!!!!! God preserve us.

From: Irene Tamajong

Sent: Thursday, May 10, 2012 2:29 PM

To: Egbe Monjimbo

Subject: Fwd: THAT DINING HALL FIRE OF '76!

My dear Egbe

Not sure what you have started here, but you seem to have woken up the pluckies! All these details! Even I could not remember so much. I am glad I called on their help. I hope you have enough material to go on.

Btw, just to inform you, I got a job in Cape Town South Africa, and am actually at the airport waiting to fly out.

Please keep up the good work and I look forward to updates. Once settled, I shall regularize my MAL subscription. It has been hectic getting documents etc ready for this move. But I thank our gracious Lord who has ensured everything has gone through successfully.

You can count on my continued support and contribution.

May God bless you richly

Big sis Irene

Sent from my iPhone

From: Eunice Kern 

Sent: Monday, May 07, 2012 2:10 AM

To: Egbe Monjimbo

Subject: Re: THAT DINING HALL FIRE / SAKER UNIFORMS!

... Now for your questions: First of all - the fire. What caused it? There were cupboards in that room at the back of the dining hall in which we stored costumes, Graduation robes, and Choir uniforms that the girls who toured in Cameroon wore. Because of the high humidity in Limbe, we (some tutors) thought it a good idea to keep a burning (low watt) bulb in these cupboards. I had one burning in my clothes cupboard and it kept everything dry. I even had one burning in the piano as long as I was at Saker. The thinking was, someone went into one of the closets and accidently caused a piece of clothing or something to fall on a light bulb (we did have a wire covering over the bulb, so that if something did fall it would not touch the bulb - I guess it didn't work. - the rest is history. This is so long ago that I don't really remember a great deal, but I think the fire was noticed before it was able to cause a great deal of damage - I think it was only the closet in which the dresses that were worn by the choir that toured in Cameroon. May be some costumes also. I don't believe graduation robes were burned.

It was after this fire then that the pink dresses I made were made – for the choir. 

THE TAKE OF A FEW OF THE CLASS OF '76 GRADUATES THEMSELVES ...

From: Egbe Monjimbo 

To: xxxxxxxxxx; xxxxxxxxxxx

Sent: Monday, May 6, 2013 6:59 AM

Subject: THAT SAKER FIRE DISASTER

Morning oh Big Sisters!

It just occurred to me that you might have been in Form 5 when that Fire Disaster happened at SBC. I intend to do a write up about it on Saker Pride one of these days, and would so much appreciate ANYTHING you can remember about it.

Do let me know when you have a minute.

God bless,

Egbe

From: Bihfor

To: Egbe Monjimbo; xxxxxxxxx; xxxxxxxxx 

Sent: Monday, May 6, 2013 1:56 PM

Subject: Re: THAT SAKER FIRE DISASTER

Egbe,

This old brain of mind can't store information from that long ago. I have very vague memories of the incidence. Perhaps Eyindo would remember. I'll keep up with my blueberries intake in order to keep those brain cells alive, just in case.  

From: DORA MEOTO 

Sent: Monday, May 06, 2013 5:04 PM

To: Bihfor; Egbe Monjimbo

Cc: betty luma

Subject: Re: THAT SAKER FIRE DISASTER

Well Egbe, just like BiShu, I was in form five when the fire disaster occurred and so I graduated in what was referred to as "Pink Flowing Maxi"

I don't think anyone has the exact details of what happened; all I know is that we were awakened in the middle of the night to see huge flames coming from the dining hall. Apparently it was due to an electrical short circuit. 

From: Bihfor

Sent: Tuesday, May 07, 2013 1:11 PM

To: DORA MEOTO; Egbe Monjimbo

Subject: Re: THAT SAKER FIRE DISASTER

Certainly, Eyindo. 

Yes, I can also recall wearing the pink maxi gown for graduation that year.

From: betty luma 

Sent: Friday, May 10, 2013 9:39 AM

To: Egbe Monjimbo

Subject: Re: THAT SAKER FIRE DISASTER

Hi Egbe,

All I can remember is that in early May of that year we were all sent home to get money from our parents to buy the materials for the uniforms for graduation which turned to be pink cremplene. The pink flowing maxis were made in the sewing room. You can see the final products in the photo.

Thanks and have a nice day.

Sister Betty.

MISS BINDER "TESTIFIES" ...

THE DINING HALL TODAY!!!!!

Picture taken on WEDNESDAY JUNE 12 2013!!

FRONT OF DINING HALL WITH STAGE SHOWING

BACK OF DINNING HALL WITH EXIT DOORS SHOWING

(Students in 2 pictures (left and right) are Form 5 and/or Upper Sixth Students who were studying for the G.C.E. Exams. The rest of the school went on Vacation ("long holidays") on May 25th 2013)

Mrs. (Madam) Eirene Martin MBONGO congratulates the Class of 1976 Graduates lined up just outside the Dining Hall.

(Probably Sis Florence Shu's hand she's shaking?)

Miss Eunice KERN, Sis Hannah Haddison (Williams), (Winner of BURNLEY Award), Sister Frida Takem ENOW (Winner of ANNA FORBANG Award), Miss Wilma BINDER.

Sis Rhonda THOMAS and Mom.

Miss Wilma BINDER, Sis Mary LAMFU & Miss Helen NGALA, History Teacher, Class of 71 Grad.

Sis Catherine (Katie) MUSONGE (Takere). (RIP)

Pictures taken and forwarded by Messrs NENGO & EBOB MBIWAN. Couldn't ever THANK this vital component of my EVER WILLING & ABLE "SUR LE TERRAIN" (ON THE GROUND) Battalion & their "COMMANDER-IN-CHIEF" Mrs. EBOB MBIWAN TANYI, enough!!!

First Row: Mr. Akwey (Chemistry Tutor), Grace Ofor, Susan Okalabi, Betty Muambo, Elizabeth Ngowo Mbomi, Gladys Taminang, Irene Mandeng, Frida Takem Enow, Emilia Avwontom?, Mr. Tayui (Principal - RIP), Mercy Fongod, Wendoline Elad, Sarah Ekolle, Mary Lamfu, Rose Tamfu, Mary Viyuoh?, ??, Emma Solomon, ??, Miss Helen Ngala (History Tutor & Class of '71 Grad).

Second Row: Ida Mboki (face covered by Mr. Akpwe's head), Elizabeth Njimbang, Nashua Pefok, Elizabeth Doh, Rhonda Thomas, Ethel Arrey, Ida Williams/Grace Ikome, Frida Akwo, Mary Viyuoh?, Beatrice Njotu, Florence Ane, Helen Njomo Molua, Hannah Haddison, ??, ??, Ngassa?.

Third Row: Mary Santan, ??, Mercy Bekondo, Dora Eko, Sarah (Ebob) Agborsangaya (RIP), Florence Shu, Catherine Musonge (RIP), Pamela Ngu, ??, ??, ??

Back Row: Mary Lyonga, Margaret Che, Emeline Njinibam, Evelyn Eko?, ??, Charlotte Ndille (RIP), ??, Vivian Motutu, Yondi Engo, Doris Wakum?, Florence Besong, Olivia Ozimba, Emilia Egbe.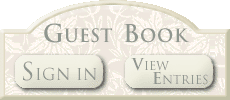 HAPPY 90th BIRTHDAY,

"MA BEE"!!!

MONDAY, April 7 2014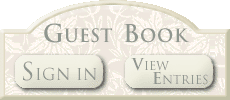 MISS BERNEICE WESTERMAN

PIONEER PRINCIPAL OF SAKER BAPTIST COLLEGE.

Please Click On "SIGN IN" Button Above To Leave A Birthday Wish For Miss Westerman!

A LIFETIME OF DEPENDING ON THE PROVIDENCE OF GOD

(From the APRIL 2014 Edition of the NAB INTERCESSOR)

BIRTHDAY WISHES & MEMORIES FROM SOME OF HER "GIRLS" - CLASS OF 1966 PIONEERS

FROM PIONEER DORAH BELINDA EKIKO, Student #7, MARYLAND - U.S.A.

FROM PIONEER MARY MBU, STUDENT #13, VIRGINIA - U.S.A.

FROM PIONEER PLAYNE FUONDJING BILIKA, Student #10 YAOUNDE - CAMEROON

It's been quite a while, and there isn't too much I remember, but for the "GHOST INCIDENT", which, I believe, occurred during our first year, when the lone dormitory that existed was in "The Valley". I think someone saw what they thought was a ghost and screamed, which got us all out of the dormitory in fear. Miss Westerman fearlessly - and in true Mother Hen fashion, came out in her nightgown, calmed us down, and took us all to her house where we all felt safe and protected. That was certainly very BRAVE of her.

On this Milestone in her life when she turns 90, I would like to wish her a very HAPPY BIRTHDAY!

My dearest Egbe,

Thanks for contacting and informing us about Ma Westerman's 90th birthday. We the pioneer batch would have dearly loved to spend the day with her; reminiscing over the first year we spent together.

 Never-the-less some things do spring up in mind, like the day we imagined a ghost appeared behind the dorm! We all ran screaming towards her house and there she was with open arms ready to embrace and protect us from the ghost…!  

We remember the bedbugs on our beds, killing them became one of our Saturday chores. Saturday night socials brought the film's stars and musicians in us as we staged plays, traditional dances and sang songs for the listening pleasure of tutors and students.

All these are well embedded in our lives making us the great women we are today. At the age 38 at the time she was our mother, principal and friend. Her birthday should be one of fun and laughter as she remembers the teenage girls, she nurtured, in Baptist Girls Secondary School, West Cameroon Christian College and finally Saker Baptist college , all wrapped up in 1962. They went on to become Pharmacist, Stenographers – Verbatim reporters, Entrepreneurs, Scientists, Doctors in philosophy [PHD], in Nursing and the Sciences , Educationist, Administrators, Nurses and Midwives, and to crown it all Housewives, Mothers, and Grandmothers now retired in their mid and late sixties.

Let her enjoy the pictures and jokes other classmates are sending. In one of the pictures we find Ma Westerman with some pioneers at the Silver jubilee celebration in January 1987.

We wish "MA" a very happy birthday, many more years, good health and God's blessings.

 For the pioneer batch.

  Pioneer Playne Fuondjing

From: Bee 

Sent: Tuesday, April 10, 2012 10:20 PM  

To: Egbe Monjimbo

Subject: Saker History

I have been very happy to find someone who wants the real story of the opening of Saker. God has given me a good memory and I will dig out the letters I wrote home to my family during that time. Both will give me an accurate accounting of the events as they happened.

I have looked at some of the material on the internet and find some errors that did not happen. I do hope the persons who thought they were correct will be able to correct the material and have the story as it happened.

Miss Kern was the House Mother and the person who produced all those lovely Christmas and Easter Programs but was not the Principal.  

Don Witt took the first singing group overseas to sing but was not there to begin the Music. That honor goes to Mrs. Marg Lawerence. I will include how Music became the vital part of Saker from the very beginning.

When do you expect the material? I do hope that you will not expect it too quickly because I want to do a good job of the story. Can I include some of the things that happened that made it a very challenging task?  

While you wait for the story, ask God to help me remember accurately so we can all see what God has done in our lives.

Part of my delay in this reply time is because I celebrated my 88th birthday and I am still working 4 afternoons every week as Archivist of our Baptist Conference by doing research for people and churches who want to know the History of their families and churches.

I will be glad to have you suggest which areas of Saker's History you want included in the story. Thank you for the pictures you included in your information that you sent to me.

With Gratitude, Ma Bee Westerman  

(A former student told me by e mail that my name is still on one of the Saker dormitories.)

***WELL, YES, MA BEE! There certainly is still a Dormitory in SAKER BAPTIST COLLEGE that bears your name!!! And guess what? Just for you, and with the Current Principal's ENTHUSIASTIC approval, SAKER PRIDE "dispatched" someone to the Campus last Sunday, March 30th, (just 2 days before the students left for the EASTER Break), to take a picture of WESTERMAN DORMITORY and its Current "inhabitants", who were gracious enough comply with a request that they SING YOU A HAPPY BIRTHDAY SONG!!!

THE GENESIS OF SAKER BAPTIST COLLEGE AS COMMUNICATED TO SAKERPRIDE BY

MISS BERNEICE WESTERMAN, 

THE SCHOOL'S PIONEER PRINCIPAL.

From: Bee 

Sent: Sun 5/13/12 7:17 PM

To: Egbe Monjimbo 

Here is my story about Saker's Beginning. 

Ma Bee

*******************************************************************************************************************

1960: I served at Soppo

May 14 1961: I was told I'd probably move to Victoria (Limbe)

To prepare for the opening of the new girl's secondary school, I visited two of the Girls schools in Cameroon. I remember hearing about their discipline, some of which I encountered later.  

The fall of 1961:  

Our beginnings meant that I needed to choose the girls for the first class and was given a list of 300 names to make my choice for our new school. Those were the ones that had passed the same examination that was set for the girls in England. My challenge was to find those who had attended our Baptist Schools but the requirement was also to include others who had not come from that background. So my first choice went to the selection of those with the highest scores and who were qualified with the other two government requirements. The area from the coast all the way from Limbe up to Mbem and Ndu would need to be considered.  At first the limit I was given was 30 but later it was extended to 36. Dormitory space was one of the limiting reasons.            

[THE ORIGINAL, HANDWRITTEN LIST OF "THE LUCKY 36" IS POSTED AT THE VERY END OF THIS PAGE!]

The first classroom was a recycled building - a previous Carpenter's Shed, and it was also used as a chapel, study area, domestic science classroom, as well as a kitchen. The first Dormitory had been used as housing for some of our Mission workers. These buildings were in the valley to the right of the present Saker Campus. (The gate picture on this website [SAKERPRIDE] shows the road that leads to those buildings. It is the one on the right side of the picture.) I remember the first Government inspectors that came to see us left with some of our mud from the valley on their shoes. New buildings were underway before the end of the year of opening.

The most trying time was to talk to: Mothers, Fathers, Aunts, Uncles, Cousins, Brothers, & Sisters who had money in their hands to pay for fees for the girls who were not on my chosen list. I knew that if I touched the money they offered they would assume that their relative had been put on that list. The walk to my house was almost worn down by such visitors. It was a constant stream of people. To have to say NO was such a difficult thing for me to do.

One girl who was chosen and the first payment was made by her Father, a Pastor, who was not at all sure that the family could manage the fees each year. Her Family had applied for a Government scholarship, but she was not sure of getting it. A couple who knew the situation gave me a check for the next payment if the Government Scholarship was not given. But the student did not know about that check because I was told not to tell anyone about it. When the Confirmation of the Scholarship came to me, I took it down to the classroom and gave it to her. She was so happy that she danced up and down the only aisle in the classroom for a very long time. I had not seen such a dance of joy before in my life! (The girl was Miriam Ngwang, now Mrs. Jator.) Last I heard she was a nurse in Yaounde, training other nurses and co-wrote a book about nursing.

Jan. 29, 1962: 29 girls arrived on time, the 36th girl arrived Feb 4th.

Subjects: In consideration of what the girls could use later in life, I felt the need to have Mrs. Lawrence teach them how to type. When I presented my desire to the Government Education officials they said, " No, this is a secondary school not a secretary school." I went home and realized that Mrs. Lawrence was also a good music teacher and so we added Music to our curriculum. Yes, Saker was a School that taught Music from the very first day. Later, Eunice Kern came and produced those fabulous plays at Easter and Christmas time. Those productions all had three major times of being seen; first by the Student body and staff, the next night by the parents and friends of the students, and then the third night was reserved for the leaders of the city and officials of businesses and government. Usually all three nights were full to capacity. (I was told much later that the students would dress up as visitors and go to the concerts! They got by when some newer staff were on duty but not when Miss Binder was there: she could recognize them from the front or back. (As Florence said: "She knows us if we front her or back her.")

1962 June: I left to go on leave until June of 1963.

When Don Witt came he trained the first group of specially talented students from Saker and our Boys schools to go to America to sing.

1963: I was at Saker for a short time and then transferred to Ndu.

1965: There were 282 students at Saker.

1972-1975: I was back as House Mother and Vice Principal at Saker until June  

1972: I was in Limbe as House Mother at Saker . There were two Saker graduates teaching at Saker, Claudia Fokam and Dorothy Ikome, and there were 330 students. The school was double stream

1963 STAFF! 

BACK ROW: 

Left to Right: Miss Tina SCHMIDT (taught Religion); Miss Ruby SALZMAN (later served as Principal); Miss Gladys BANNISTER (Peace Corps, in charge of Early Morning P.E.); Miss Renée SAIVE (aka "Noël"), taught French; Miss Berneice WESTERMAN, Miss Martha BECKETT taught Math. 

THE PIONEER CLASS!! (Class of 1966) 

Tutors, Left to Right: Miss Tina SCHMIDT (RIP), Mrs. Eirene MBONGO, Miss Berneice WESTERMAN, and Miss Ruby SALZMAN.

FRONT ROW: 

Left to Right: Miss Lydie NGO BIMAI, taught French; Miss Eirene MARTIN (later "Madam MBONGO), House Mother, taught Domestic Science; Miss Esther SCHULTZ, (served as Principal); Miss Judy RAGER, taught English. (Peace Corps)

CHECK OUT WHAT MA BEE IS STILL UP TO, AT AGE 90:

From:

Folkerts
Sent:

Wed 4/02/14 6:18 PM
To:

Egbe Monjimbo 
Hello Mrs. Monjimbo,

Many thanks for the opportunity to express our congratulations through Saker Pride to Miss Berneice Westerman for reaching her 90th birthday. it was my pleasure and honor to work with Miss Westerman At Baptist Teacher Training College, Soppo, from August 1959 through July, 1961. At that time we were offering two years of teacher training at the Grade three level. Also on the faculty were Mr. Haddison, Mr. Williams, and Mr. Ikome. I was almost as young as some of the students, and learned much from them in the areas of African agriculture and family life. Miss Westerman and I shared the same office and had many friendly hours together preparing lessons and marking papers. She was a very hard working person and she was very supportive to me. I pray that the Lord will give her joy in serving others as she has done for more than sixty years. 

​Fred Folkerts

​Hello, Egbe,  

Yes, it was a surprise to hear of Bee's (we always called her that) milestone birthday of 90. During the time that Fred and I were privileged to live in Cameroon, we found Bee always dependable and willing to accept any location and position. As a birthday wish, we wish her more years of being in the Lord's service. 90! When I was a girl, I thought I would not live to the age of 70! Now I am thankful to God that I have lived for a decade longer than that. Bee has a good sense of humor and can put a smile on our faces for almost any situation. Fred and I and our four sons left Cameroon in 1973. Fred then was asked by NAB denomination to be the general missions director. At that time NAB had missionaries in five countries. I returned to teaching school (I am a teacher by profession). We both retired in 2003. We heard of the need for a special education teacher at Rainforest International School in Yaoundé. This is a school sponsored by Wycliffe Bible Translators and used for the education of their children, other missions children as well African students. We were there as volunteers for parts of 2006-2007. Now we are living in a retirement community in Illinois.

Thank you for organizing and printing Saker Pride. 

Nancy Folkerts

Miss BERNEICE WESTERMAN attending Saker Baptist College's Silver Jubilee Celebration in Limbe, January 29 1987

Right to Left: PIONEERS Mary Mbu, Bertha Njie Effange, Playne Fuondjing, Miss Westerman, PIONEERS Marie Mukete, ??, ??

PLEASE CLICK ON PICTURE TO THE RIGHT TO SEE MORE "PIONEER PICTURES" From Pioneer Playne Fuondjing & SakerPride's Archives.

Bee - 

Congratulations on reaching this milestone . I'm sure you, like many others, wondered "will God allow us to experience that honor." You have and again I say "CONGRATULATIONS." 

In your picture you don't look a day over 75 even though much water has passed under the bridge. I hope you enjoy whatever celebration is planned and that there are more days and years for you to enjoy.

Eunice Kern

FROM FRED & NANCY FOLKERTS

THE GENESIS OF "SAKER BAPTIST HIGH SCHOOL, VICTORIA" 

AS REPORTED IN  

THE BAPTIST HERALD - 1963

WESTERMAN DORMITORY DOOR!

FROM A 1973 PUBLICATION ...

PLEASE CLICK PLAY BUTTON ABOVE TO VIEW CAPTIONED SLIDESHOW OF MA BEE'S COLLECTION OF SAKER/CAMEROON-RELATED PICTURES!!

(CLICK ON CAPTION ICON (Left) TO VIEW CAPTIONS & USE "PREVIOUS"/NEXT"/PAUSE BUTTONS AS DESIRED)

House Mother of DAIGA HOUSE, Mrs. Irene Kongoh, in  WESTERMAN Dorm with Westerman Dormitory  Students.

Sunday, March 30 2014.

Our Dear Miss Westerman,

Life is Change, this much we know. Some of the seeds you planted about 52 years ago are still around and getting older, and some have gone home to meet our Heavenly Father. On behalf of the Class of 1962 - 1966, I wish you a Special Blessing on your 90th Birthday, as you grow into all that God has planned for you this year. May each day give way to Blessing after Blessing. HAPPY BIRTHDAY and many more!

MARY MBU

LIST OF 

"THE ORIGINAL 36" 

WHO WERE HANDPICKED BY

MISS WESTERMAN & TEAM

MBAMBA "WESTIE" TURNS 90!

God Bless!

from

SAKERPRIDE!

FROM CAT Mr. ERNEST NJABA 

President/Principal Engineer at BOTA Consulting Engineers, Inc.

LANHAM, MARYLAND

"Ms. Westerman is a selfless educator. She helped late Rev. Flavius Martin lay the foundation of BBSS, now BHS Buea, as well. As one of the pioneer students of the first batch of an all boys boarding secondary school, starting off with students aged 11-13 in 1975; and with no senior students to keep Form One students in check or "cut our tails", we were all over the place because of our new found "freedom". But she stood her ground and was on our tails until our tails were all straight. She did not relent an inch on anything she deemed necessary for good upbringing and education. We called her "Mbamba" and she knew her name was "Mbamba".

So, as we go through life's journey, no matter where you are or who you are, you do not forget your foundation - where it all started and those who helped shape who you are today. I have attended a couple of EXSSA USA Conventions, but I have not been opportuned to see her to say a big "Thank You". 

The next EXSSA-USA Convention is in Dallas, TX this year. I plan to be there. May be this time I will be fortunate to have the opportunity to meet her, if she attends, to say Thank you."

These are CAT Ernest Njaba's "off the cuff", "unrehearsed" remarks about Dear Ma Westie that he made on an eforum where I also posted the News that Miss Westerman had turned 90. I sought and obtained his permission to post them here, so "MBAMBA" could see them for herself. 

(Make e no be say we congossa e name for e back!! lol!!)

Thanks Mola Njaba! 

(** Mr. LARRY SCHEFFLER in his Birthday Tribute/Message posted in the GUESTBOOK a little further above also attests to the invaluable work done by Miss WESTERMAN to help at the Baptist Boys Secondary School.)

THE MIRACULOUS TALE OF CLASS OF 1989'S 

STUDENT #2064, NANCY NGU, Now Rev. TEWANG,  

& "THE INDIAN BAMBOO"

Tuesday, March 4 ​1986

Nancy Ngu with Nurses at the Limbe Provincial Hospital with the INDIAN BAMBOO still lodged in/through her body, awaiting what turned out to be a 6 hour long surgery, 

Reverend Nancy Ngu Tewang, PCC Pastor, Ndop Presbytery, Northwest Region

Left: The INDIAN BAMBOO after it was extracted.

Right: Nancy back at SBC, with "plaster" visible on her right shoulder, covering the healing wound.

A couple of weeks ago now, on March 23 2015, to be precise, I received a set of pictures from ExSSA-Yaounde showing the Group worshiping at PCC Nsimeyong. I gleefully posted them along with the following information that came with the pictures: 

"CHRISTINE TANTOH has made history! She is the first SAKERETTE to become a PCC (Presbyterian Church in Cameroon) Pastor!"

E no reach 1 second seff! BAM! I received the first of about 4 different emails pointing out, (very GENTLY, I must point out), that the statement couldn't be right because there was at least one Sakerette who had been ordained prior. I promptly made the correction on SakerPride and on Facebook, and went on to solicit information regarding this NANCY NGU turned REVEREND TEWANG from those who had been kind enough to "set the record straight". Before long, her classmate, ANNE ASONG NSEMANYU contacted me with some pictures that featured our "older" NYANGO PASTOR celebrating S.B.C.'s GOLDEN JUBILEE in January of 2012, along with her classmates. Here's how Anne's email started off:

"Hello Ma SakerPride, 

 Good day. I finally got around to sending the pix. Internet wahala has been holding me back but as they say, better late than never. You'll probably recognize Nyango Pastor in most of the pix after seeing her in her pastoral 'collar' ( I know say u smart plenty plenty). Hope you'll be able to get one or two you can use from those I've sent, all of which were taken during the 50th anniversary celebrations. She actually did a Thanksgiving on the Sunday closing the celebrations and the last picture was taken after that. 

​And here are the pictures she sent:

NOW, if our correspondence had ended at this point, all y'all SakerPride readers would have seen would have been, at the very best, a brief "Erratum"-type thing, on the ExSSA-WORLD page, right next to the corrected ExSSA-Yaounde/PCC Nsimeyong posting. 

You will have to read the HAIR-RAISING excerpt below from a subsequent email from Anne to Ma SakerPride, to understand just WHY my interest made a significant shift from the original Pastoral COLLAR I was seeking information on, to Nancy Ngu's "actual" COLLAR BONE, so to speak. You will, in the process, also see why I chose to "transfer" the story to this MILESTONE page. Tuesday, March 4 1986, was certainly no ordinary day at S.B.C.!!!!

READ ON, & LOOK AT THE PICTURES

" ... In 1986, when we were in form 2, around March when we were done with second term exams and just waiting to go home, one day we planned to go and harvest mangoes after siesta behind the kitchen, around the pig sty. On that fateful day, sleep overtook me and I was left behind because I wouldn't leave my bed when the "Siesta Over" bell went. The next thing I knew, there was wailing everywhere. I learned that Nancy had fallen from a mango tree and an Indian bamboo which was used to fence the pig sty was protruding from her stomach as she had landed on it as she fell. Knowing how emotional girls could become at the least sight of blood, I didn't take it too seriously and rushed to the scene to see for myself. Lo and behold, there was Nancy lying on her back, an Indian bamboo the size of my arm now protruding from her stomach. In shock we just stood there wailing. The school authorities were alerted and they came to the scene. One brave classmate tried to pull out the bamboo and couldn't. Thank God she didn't as we learned that if she had succeeded, Nancy would have died. The school authorities realized that Nancy could not be transported in a normal car as the Indian bamboo protruding from her body was too long to fit into a car. As God would have it, a parent (Mrs. Fokumlah), just happened to be visiting her daughter in a PICK UP Truck and Nancy was transported in the back of it to the Limbe Provincial Hospital. 

After a six hour operation, her life was saved. I remember we were told there was ample damage was done to one of her lungs. and the other was only slightly touched. Very few girls were able to eat that evening. It was an evening and night full of praying. She practically did not attend school during the third term. The day news reached us that she had blown a balloon, it was total jubilation in class and girls took turns paying her visit at the Limbe Provincial Hospital. 

She told us that, after that experience and some other things that had happened to her, her only dream became to serve God actively in his vine yard as a pastor. She graduated from PTS Kumba on May 28th 2006. She was ordained two years later in Ntamulung, Bamenda and now serves as a pastor in one of the presbyteries in Ndop. And by the way, despite the operation scar which runs from below her belly button almost to the neck bone, she's a happy mother of 6 (six)

There we go. Hope I have not bored you too much. 

Keep up the good work. 

Cheers. 

Anne

N.B. I thought of re-addressing the same "I hope I have not bored you too much" statement Anne used to conclude her email to y'all but I already know what the answer would be, so why waste my computer's INK? As for me, my mouth still hangeth WIDE OPEN, and I'm still trying to scoop up my DROPPED JAW from the floor where it fell since I read that narrative and saw the gory pictures below! DIA RIS GOD OOOOOH! (Wehda I'm the only one who's already missing Madam GOODLUCK JONATHAN oh?)

Reverend Nancy Ngu Tewang, attending S.B.C. Golden Jubilee Celebrations in January of 2012

Above: Celebrating S.B.C.'s Golden Jubilee with class of 1989 Classmates. (Far right with her black handbag slung over her left shoulder. You bet Ma SakerPride spotted her Sister-in-law cum Class of '81 classmate Dorcas Monjimbo, right over Nyango Pastor's left shoulder!! Don't hate!!)

Above: Standing in CENTER, in front of Chapel.

Below Left: Standing Second from Left in Silver Jubilee Uniform.

The THANKSGIVING picture referred to above.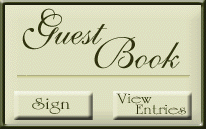 SAKER BAPTIST COLLEGE CAMPUS IN THE LATE 60s. 

CAN YOU IDENTIFY THE NUMBERED SITES

CLASS OF 1986 CELEBRATES 30 YEARS 

​(From Their Graduation Day On May 31st 1986 To MAY 31st 2016)

CONGRATULATIONS ON YOUR MILESTONE!

Class of 1986 at the 2015 ExSSA-USA Convention in Minnesota.

L to R: Nelly Enone, Dialle Mofa Takang, Lydia Fomuso Werema, Sally Bame Kum, Immaculate Foryoung Mboni, Bridget Foy

Class of 1986 at the 2015 AGM in Kumba

Grayce Endeley, Laura Eno Dimite, Patience Molongo, Catherine Quashie Ntonifor, & Hannah Njoh Elame 

Class of 1986 at the 2013 Convention in New Jersey

Sophie Ngongi & Dr. Rachel Kientcha Tita

From the top left: 20th anniversary 1982 (then in form 1), 2nd picture form 3, and 3rd picture form 4. 

From the bottom left: 1st and 2nd pictures taken during the GCE period and 3rd picture: Graduation.

Original Class of '86 Registration Lists

Original Class of '86 Registration Lists

The Graduation Program (May 31st 1986)

CLASS OF 1986 at ExSSA-UK Convention 2014

Ethel Dialle Mofa Takang & Sally Litumbe Njie

 Joyce Atemacha Tako 

(Limbe, December 2015)

Bessem & Senge Iyok

(May 2016).

Majorie Lantum

(February 2016)

Carol Bamu Abam

(February 2016)

Patricia Ausiku (May 2016)

Her classmates were THRILLED to reconnect with her barely a week ago,after believing for YEARS that she had passed on to the world beyond! Glory Hallelujah!

MISS BINDER TURNS 80!!!!!

(March 22 2017)

Miss Binder at her local library, reading the 25 Page Long printed copy of the Birthday Wishes made in response to SakerPride's Facebook post!

(Ma SakerPride copied and pasted each response into a word document, emailed it to Sue Ewanga Nkembe, who then logged into her email and printed it in its entirety, ALL 25 PAGES OF IT!!!!)

Miss Binder, clad in her SAKERETTES TRANSGLOBAL ALLIANCE Tee-shirt, with the bouquet of flowers sent to her by the ladies.

Bouquet of flowers sent to her by her "best boh", MADAM EWANGA

PLEASE CLICK ON ICON ABOVE TO READ THE 25 PAGE LONG TOUCHING, HILARIOUS & WARM WISHES POSTED IN RESPONSE TO SAKERPRIDE'S FACEBOOK POST! (THANK YOU FOR TAKING THE TIME!!!)

THANKS, DEAR SUE & STA CAT NKEMBE FOR DRIVING  MILES & MILES ALL NIGHT (x2) to ABLY & WARMLY REPRESENT NOT JUST STA* & YOUR MOM (Madam Ewanga), BUT SAKERETTES AS A WHOLE!!! GOD BLESS YOU!

And here are the various uniforms proudly worn in their Saker days (the 80s), by Nadia Ejelle, Lucy-Lisette Ngole and Ndeshi Hangula Shikwambi! LOOOL!

MBAMBA Bindie's collection of SBC UNIFORM-WEARING "DOLL BABIES"!!!!

PLEASE CLICK ON THIS IMAGE TO VIEW PHOTO ALBUM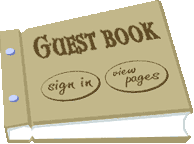 ​PLEASE CLICK ON 

"SIGN IN" BUTTON TO LEAVE A MESSAGE/WISH FOR MISS BINDER

NOTE: GUEST BOOK FOR MISS BINDER IS POSTED FURTHER BELOW IN THE SPACE CELEBRATING HER 80th BIRTHDAY!! 

THE CONTENT ON THIS PAGE IS BEING REORGANIZED AND AS SUCH, IS TEMPORARILY UNAVAILABLE.

WE APOLOGIZE FOR ANY INCONVENIENCES CAUSED.