SakerPride - "Telling the Saker Story & MORE"

SAKERETTES ARE CONNECTED IN SO MANY DIFFERENT WAYS ...

A TALE OF

"RATs", "CATs", "CARATs", "SEALs",

"DEALs" & SISTERS!!

HERE ARE JUST A FEW SOBA - ExSSA COUPLES

To Prove It!

WELL, SOME SASSE BOYS' "ROAMING ABOUT" DID ACTUALLY YIELD FRUIT - INSPITE OF BINDIE'S PALAVER LETTER EFFORTS!!

MEOW!!

LIKE MOTHER, LIKE DAUGHTER ...

Some daughters -"CARATS", did follow in their mothers' footsteps, all the way to "Mbanga Bush"! 

MARRIAGES MADE IN HEAVEN ... & IN SAKER!!!

SAKERETTES WITH SAKERETTE 

"SEALS" / "S-I-Ls"!!

(SISTERS-IN-LAW)

- Egbe MONJIMBO nee MBIWAN > Dorcas, Hannah & Charlotte MONJIMBO

- Namondo NDANDO nee MBIWAN > Genevieve NDANDO

- Joan ASOBO nee SHU > Angeline ASOBO

- Joan TEMBUNDE nee EKOBENA > Stella, Patience, Philomene, Vera & Mildred TEMBUNDE

- Clara ALLOTEY nee IGWACHO > Emma SOLOMON Lebaga

- Elizabeth QUAN nee MONDOA > Sike QUAN & Missy QUAN Kisob

- Magdalene NKENG nee ENO > Victorine, Elma, Caroline & Cecelia NKENG

- Batenyo OBEN nee MAKIA > Belinda OBEN Assam

- Anita ETTA nee BALINGA & Esong ETTA nee FOMUKONG > Maru ETTA Nkwelle

- Ethel ABANGMA nee OBENSON > Gladys ABANGMA and Rose ABANGMA Oma

- Betty LUMA nee MWAMBO > Janet (Eli) LUMA (RIP)

- Senge MBONGO nee IYOK > Fese MBONGO Hamilton & Fende MBONGO

- Genevieve MAKIA nee TAKUSI > Tambi Nyenti MAKIA

- Eleanor ATOGHO nee ETA & Mboni ATOGHO nee LIFANDA > Jessie ATOGHO Ekukole & Mma ATOGHO Tiedeu

- Boh GEH nee Fielding > Evelyn GEH Jato & Linda GEH

- Mbone MBALLESUBE nee Ngalame > Mirabel Sube MBALLE

- Paulyne NTUBA nee Ngalame > Mbene NTUBA

- Poupe ETA nee Ekindi > Eleanor Atogho nee ETA, Agbor, Yebiy, & Takang ETA

- Beryl-Ann TAKOR nee Mbome > Manyi, Egbe, Ayuk and Achare TAKOR

- Senge BALIMBA nee Ekaney > Mpoke BALIMBA Njabon & Patricia BALIMBA

- Rose EKOBENA nee Esaka > Joan EKOBENA Tembunde & Lilian EKOBENA

- Matuh AWUNTI nee Ntumngia > Mbiniwi AWUNTI Waindim & Nanjui AWUNTI

A "RAT":  

Nickname for a SAKERETTE

("Official")

A "CAT":  

Nickname for a Sakerette's "ROMEO", the OH-SO-LUCKY "CAT" who found himself a precious "RAT"!

("Official")

A "CARAT": A Sakerette's Son or Daughter 

("Official")

(*Term coined by Pam Nyambi. Sakerette Children are well worth their weight in rubies, diamonds & gold!)

A "SEAL" (S-I-L):

A Sakerette's Sister-In-Law who is a Sakerette herself

(Unofficial)

(*Term coined by yours truly a few minutes ago!! Sisters-in-law can help SEAL marriages, can't they?) 

- Rose Valerie Ngalame nee KOME (1970): > Paulyne NGALAME Ntuba, Marie NGALAME Mballesube 

& Prysca NGALAME Mbi

- Agnes Eyere Takor nee MBIWAN (1969): > Manyi, Egbe, Ayuk & Achare TAKOR 

('92, '95, '98 & 2002 respectively!)

- Rachel Lyonga nee EPOUPA  (1968) RIP: > Dolly LYONGA Lambe ('85) & Nathalie Lyonga (2010/2012)

- Justine Dohnji nee NGWA (1967): > Paulette DOHNJI ('85) RIP

- Genevieve Silo NDANDO (1971): > Sylvie MAKOGE Ejedepang-Koge (1992)

- Belinda Assam nee OBEN (1977): > Larissa (2003) & Charlene ASSAM (2005)

- Dora Ngoh nee EWUSI (1977): > Enanga LIWONJO Elute-Penda (2000)

- Christiana Ngong nee CHOP (1967) RIP: > Prudence NGONG Muluh & Rosemary NGONG Kiffa

- Martha Teke nee AKWA (1984) > Endum TEKE

- Marie-Solange Evehe (1980) > Cynthia FONDERSON

- Hannah Monono nee ITAMBI (1979) > Dr. Naiza, Enjema & Limunga MONONO

- Magdalene Nkeng nee ENOH (1977) > Taboko, Ndip and Corrine NKENG

- Melissa NAMBANGI (1974) > LaBelle NAMBANGI

- Margaret NDASI (1978) RIP > Dr. Eni Muna Mbuagbaw (2002/2004)

- Ebob Atabong nee AGBORSANGAYA (1976) RIP: > Emambo & Bate ATABONG

- Francesca NTUBA nee Ngoh: > Belle NTUBA, Njie NTUBA Ahlijah, Fule NTUBA Roepeter, Wuke NTUBA & Dibo NTUBA

- Bernice EKIKO (1970): > Dora EKIKO Enaw

- Grace Mabu nee KINYANG: >  Nya MABU Ngwashi

- Adeley Ngalame nee NGALE (1976) > Winnie NGALAME & Sandra NGALAME Ajebe

- Gladys Che-Maabo nee FONCHAM (1976) > Sheila CHE-MAABO

- Janet Ekaney nee NZOUNKWELLE (1971) > Senge EKANEY Balimba & Ndolo EKANEY

- Esther Masango nee CHONGONGEI (1967) > Makuba MASANGO ('91)

- Dora Meoto nee EKO (1976) > Silo MEOTO ('97) & Dora MEOTO (2003)

- Evelyn Mbame nee EKO (1976): > Dr. Dione MBAME ('92), Barrister Etondi Mbame ('96), Eposi MBAME ('97)

- Betty Luma nee MWAMBO (1976) > Joso LUMA

- Rose Ekindi nee JAPHET (1967) > Munyele EKINDI & Poupe EKINDI Eta

- Miranda Lifanda nee BELL (1969) > Mboni LIFANDA Atogho, Beboi and Efosi LIFANDA

- Magdaline EJUBA (1973) > Lum FUBE ('94) & Sina FUBE (2010)

- Fatima GURIN (1972) > Mboti Rahila NGONGI

- Judy ABONGE (1973) > Edith & Kielly ANGUH

- Dorah Tambi nee CHU (1972) > Bessem, Malua, & Takunaw TAMBI, and Ayuk TAMBI Atem-Ebai  

- Florence Martin nee NGOLE (1980) > Diandra Etondi MARTIN

- Glory Fobizshi nee NANJI (1981) > Desta, Grace & Evanuelle FOBIZSHI

- Mary Eposi LYONGA (1976) > Christine TCHALLA (1997) & Marthe TCHALLA (1999)

- Franka Biaka nee HONGLA (1979) > Catherine NDELEY

- Elvire Hortense BIYE (1981) > Athina MENYE (2012) & Laureane MEFAN (2013)

- Francisca Ncho nee LITUMBE (1975) > Joffi TEMPLECOLE Atogho

- Helen Njomo IKUNDI (1976?) > Millie & Joffi IKUNDI (2002)

- Sume Ndumbe-Eyoh nee EPIE > Dibo, Sume and Fese NDUMBE-EYOH

- Roseline Ngaaje nee NZEGGE (1978) > Mbange & Kube NGAAJE

- Olabisi ANJORIN (1972) > Joan Ndongo DIVINE (1996)

- Emilia Bodylawson nee MAKIA > Matilda Bodylawson & Henrietta Bodylawson (RIP)

- Amina Bodylawson nee GURIN > Asamao Naduvi BODYLAWSON

- Pamela Eben nee EBOT (1981) > Patricia EBEN (2010/2012) & Frances EBEN (2012/2014)

- Margaret Khama nee WILLIAMS (1979): > Palmira Williams Njang 

- Ernestine Mbacham nee POLLE (1980): > Sharon, Fanny & Santher MBACHAM

- Deborah Tangyie nee TAH (1966): > Lemnda Tangyie (1991)

- Magdalene Enoh nee NKONGHO (1970) (RIP): > Bessem ENOH Oben (1995)

- Playne FUONDJING (1966) > Debra BILIKHA (1997/1999)                                                                   - Tima Haddison nee MOTUBA (1977) > Eposi, Bedie & Masoma Haddison (1998, 2008 & 2014 respectively.)

- Jessie Tua nee MOTALE (1968) > Brenda Formanji Malemba (1994) & Herminn Dibo-Bedie Mbando (2003)

- Doreen M. nee MBUAGBAW (1991) > Chloe McGough (2019)

- Grace Angyiembe nee AMBO (1982) RIP > Lovelyne Angyiembe ANAGHO (1995)

- Janice Achu nee NCHOTU (1988) > Vanessa ACHU (2012)

THE SIMO-MAX SISTERS

Juliana SIMO Max (1967)

Anna SIMO Max Tagho(1968)

Bernadette SIMO Mukam (1987)

THE EBUNE SISTERS

Catherine EBUNE (1979)

Anne EBUNE Takow (1981)

Lydia EBUNE (1983)

THE NAMBANGI SISTERS

Melissa NAMBANGI (1974)

Beatrice NAMBANGI Ntuba (1977)

THE MBIWAN SISTERS

Ebob MBIWAN Tanyi (1974)

Namondo MBIWAN Ndando (1979)

Egbe MBIWAN Monjimbo (1981)

THE NJU SISTERS

Florence NJU Fongang (1977)

Adelaide NJU (1978)

Sarah NJU Dinga Nyoh (1980)

A "DEAL" (D-I-L):

A Sakerette's Daughter-In-Law who is a Sakerette herself

(Unofficial)

(*Term coined by MOI, a few seconds after "SEAL" was coined! A Sakerette getting a Sakerette for a Daughter-In-Law is a good DEAL, if you ask me!)

* THE OBENS - Batenyo MAKIA & Dr. Felix OBEN

THE FIELDING SISTERS

Edith FIELDING Soyombo (1976)

Patience FIELDING (1984)

Boh FIELDING Geh (1987)

THE AYUK SISTERS

Yvonne AYUK Etta (1984)

​Oneke AYUK Mbuagbaw (1994)

* THE MELONES - Patience ABANDA & Mr. Francis MELONE

THE GHOGOMUS

Alice GHOGOMU (1971)

Rosaline GHOGOMU (1973) (RIP)

Mercy GHOGOMU (1975)

Adela GHOGOMU (1977)

Emilia GHOGOMU (1981)

Bridget GOGHOMU (1983)

Janet GOGHOMU (1983)

THE GOBINAS

Mary GOBINA Ebie (1970)

Sophie GOBINA Apande (1974)

Elizabeth GOBINA Ndeley (1978)

Judith GOBINA (1981)

Rose GOBINA Hilmara (1980)

Sally GOBINA (1986)

THE EKIKO CLAN

Dora Belinda EKIKO Sabatini (1966) 

Bernice EKIKO Ashu (1970)

Barbara N. EKIKO (1977)

Dora EKIKO Enow (1989)

Esther N. EKIKO (1986)

Bertha EKIKO (1998)

Lorraine Ashu Bullock (1992/1995)

Lilian Agbor-Arrey (2010)

Pereviva Besong (2009)

Elaine Finjap (2011)

Bernice Finjap (2008)

Elke Enow (20??)

THE NKWANYUOS

Gwendoline NKWANYUO (1978)

Martha NKWANYUO Ayuk (1981)

Agnes NKWANYUO Tansinda (1981)

Rose NKWANYUO (1990)

Sariette NKWANYUO (1990)

THE HADDISONS

Daisy HADDISON Etya'ale (1969)

Christiana HADDISON (1969)

Fanny HADDISON

Elsie HADDISON Wope (1974)

Hannah HADDISON Williams (1975)

Elizabeth HADDISON (1983)

Clementine HADDISON (1984)

Drusillia HADDISON (1985)

Jacobine HADDISON (1990)

THE MBIWANS

 Eyere MBIWAN Takor (1969)

 Ebob MBIWAN Tanyi (1974)

 Namondo MBIWAN Ndando (1979)

 Frida MBIWAN (1980)

 Egbe MBIWAN Monjimbo (1981)

THE ATOGHO SISTERS

Jessie ATOGHO Ekukole (1978)

Barbara ATOGHO Tiedeu (1982)

THE TAKUSI SISTERS

Marie TAKUSI Njowo (1982)

Genevieve TAKUSI Makia (1990)

THE MOFA SISTERS

Regine Kulu MOFA Ojongtambia (1970)

Jacobine Yemi MOFA (1979)

Faith Jemea MOFA (1982) 

Dialle MOFA Takang (1986)

Yoti MOFA Obenge (1991)

THE TAMBES

Elizabeth TAMBE (1966)

Mary TAMBE Tabot (1975)

Arrah Atem-TAMBE (1993)

Edith Atem-TAMBE (1994)

Ntoh Atem-TAMBE (1996)

Nkehe Bita-TAMBE (2008)

THE FOMUKONGS

Evelyn FOMUKONG Ugwuzor (1978)

Isabelle FOMUKONG (1981)

Bih FOMUKONG Atanga (1987)

Tenguh FOMUKONG Fokam (1987)

Esong FOMUKONG Etta (1995)

Nkwanyuo FOMUKONG (1995)

Mah-Fri FOMUKONG (1997)

THE FOSSUNGS

Mary FOSSUNG (1976)

Edith FOSSUNG (1979)

Anne FOSSUNG (1981)

Evelyn FOSSUNG (1984)

THE MESEMBE SISTERS

Martha MESEMBE (1977)

Agnes MESEMBE

THE MBONGO SISTERS

Fese MBONGO Hamilton (1979)

Fende MBONGO (1985)

THE NGONGI-MUSOKO SISTERS

Janet  Mboti NGONGI (1967)

Olive Mbango MUSOKO (1976) R.I.P

Elinge MUSOKO EKOLLO (1978)

THE CASPA SISTERS

Judith CASPA Foyabo (1984)

Ethel CASPA (1985)

THE NGUM SISTERS

Martha NGUM (1978)

Ernesta NGUM (1981)

Priscilla NGUM (1981)

Francisca NGUM (1982)

THE NOKURI SISTERS

Harriet Anike NOKURI (1980)

Yolanda NOKURI Hegngi (1981)

Linda NOKURI Bodylawson

Rhea NOKURI Mbuakoto

THE MONDOA SISTERS

Susannah MONDOA (1978)

Elizabeth MONDOA Quan (1982)

THE NZEGGE SISTERS

Roseline NZEGGE Ngaaje (1978)

Quinta NZEGGE Untermeyer (1982)

THE IYOK SISTERS

Bessem IYOK Egbe (1986)

Senge IYOK Mbongo (1986)

Heidi IYOK (1989)

Ebob IYOK

THE EWUSI SISTERS

Christiana EWUSI Attere (1969)

Dora EWUSI Ngoh (1977)

THE KANGSEN SISTERS

Ida KANGSEN Gwan (1967)

Grace KANGSEN Nku (1970)

Emmy KANGSEN Kisob (1975)

THE SHU SISTERS

Dora SHU Mbanya (1973)

Florence SHU Acquaye (1976)

Stella SHU Chungong (1980)

THE DIMLA SISTERS

Beri DIMLA Ngong (1970)

Felicia DIMLA (1981)

THE ATABONG SISTERS

Kate ATABONG Ndi (1987)

Constance ATABONG Nkwantah (1990)

THE NKWATE SISTERS

Estella NKWATE Atekwana (1978)

Vera NKWATE Ngassa (1980)

THE ABANGMA SISTERS

Rose ABANGMA Oma (1978)

Gladys ABANGMA (1981)

THE CHIA SISTERS

Adeline CHIA Viyuoh (1984)

Lynda MBZIGHA-A (1990)

Prudence CHIA Mbu (1990)

THE NDIMBIE SISTERS

Evelyn NDIMBIE (1975)

Joyce NDIMBIE (1984)

THE UGWU SISTERS

Esther UGWU (1975)

Gladys UGWU (1978)

Veronica UGWU (1980)

THE YONGKUMA SISTERS

Grace YONGKUMA (1976)

Gladys YONGKUMA (1978)

Irene YONGKUMA (1985)

Elizabeth YONGKUMA

THE BODYLAWSON SISTERS

Christy (Naduvi) BODYLAWSON (1977)

Jennet Kokovi BODYLAWSON Kale (1978)

Kaevi BODYLAWSON (1983)

Chochovi BODYLAWSON

Situ BODYLAWSON

Henriette BODYLAWSON (RIP)

THE POLLE SISTERS

Florence POLLE (1977)

Ernestine POLLE Mbacham (1980)

THE FOTABONG SISTERS

Margaret FOTABONG (1978)

Catherine FOTABONG (1979)

THE AFONG SISTERS

Anne AFONG (1979)

Adeline AFONG Ngatchu (1983)

THE ANE SISTERS

Florence ANE (1976)

Janet ANE Akob (1980)

THE TENDO SISTERS

Margaret TENDO Besong (1967)

Lilian TENDO Wambua (1970)

THE BAMU SISTERS

Monique BAMU (1978)

Justine BAMU Nwafor (1980)

Carol BAMU Abam (1986)

Mary BAMU Ndifornyen

THE MAKIA SISTERS

Banyo MAKIA Ndanga (1978)

Batenyo MAKIA Oben (1982)

THE IHEKWOABA SISTERS

Florence IHEKWOABA (1983)

Nkiru IHEKWOABA Abba (1983)

THE AGBEYEGBE SISTERS

Elinge AGBEYEGBE (1983)

Ebie AGBEYEGBE (1985) 

THE OZIMBA SISTERS

Olivia OZIMBA (1976)

Constance OZIMBA (1981)

THE EWANGA SISTERS

Susan EWANGA (1985)

Ethel EWANGA

THE ENO SISTERS

Magdalene ENO Nkeng (1977)

Laura ENO Dimitte (1986)

THE GWAN-NULLAS

Anastasia GWANULLA (1973)

Chantal GWANNULLA Nchanji (1983)

Lucy GWAN-NULLA (1987)

Henriette GWANNULLA (1992)

THE ILONGO SISTERS 

Catherine (Mammie) ILONGO (1974)

Catherine (Mbamba) ILONGO (1979)

THE NGAYAP SISTERS

Florence NGAYAP Nankam (1982)

Irene NGAYAP (1990)

Annita NGAYAP (1999/2001)

THE MOTINDA SISTERS

Regina MOTINDA Billong (1969)

Rose MOTINDA (1981)

THE ENGO SISTERS

Pamela ENGO (1975)

Yondi ENGO (1976)

THE ARREY SISTERS

Ethel ARREY Ngome (1976)

Pamela ARREY (1978)

THE ASHUNTANTANG SISTERS

Joyce ASHUNTANTANG (1983)

Helen ASHUNTANTANG (1990)

THE EGBE SISTERS

Emilia EGBE (1976)

Clara EGBE (1981)

Esther EGBE Ayuk (1983)

THE MBUAGBAWS

Miriam MBUAGBAW (1979)

Comfort MBUAGBAW (1983)

Helen MBUAGBAW (RIP) 1985

Agbor MBUAGBAW (1985)

Jacqueline MBUAGBAW (1989)

Dorean MBUAGBAW

THE OBENSON SISTERS/TWINS

Ethel OBENSON Abangma (1981)

Patricia OBENSON (RIP) (1981)

THE ENONCHONG SISTERS

Pamela ENONCHONG Ayuk (1976)

Cecelia ENONCHONG (1978)

Quinta ENONCHONG (1981)

THE ANYANGWES

Stella Nwigwe ANYANGWE (1969)

Regina Blanche ANYANGWE  Achu (1974)

Caroline ANYANGWE (1977)

Florence ANYANGWE Fonteh (1978)

Mercy ANYANGWE Moni (1981)

Njwen ANYANGWE Ngute (1985)

Ngwisang ANYANGWE (2002)

 Ambo ANYANGWE (2004)

Mandi ANYANGWE (2006)

Tessa Awum ANYANGWE (2010)

THE NDONYI SISTERS

Angeline NDONYI (1979)

Elizabeth NDONYI Wellang (1985)

Helvetia NDONYI (1990)

THE KAJIH SISTERS

Susan KAJIH (1981)

Delphine KAJIH (1983)

Kah KAJIH (1986)

THE ABANDA SISTERS

Terry ABANDA Bieng (RIP) (1978)

Patience ABANDA Melone (1981)

THE NJONJO SISTERS

Hannah NJONJO Dibonge (1984)

Rebecca NJONJO Tambi (1989)

Pamela NJONJO (1990)

Eposi NJONJO

Marvel NJONJO

THE ATABONG SISTERS

Betty ATABONG Fonderson (RIP) (1978)

Jackie ATABONG (1984)

"Have you been to Saker Hill?

Just to see the Saker Girls,

Sasse Boys are roaming about,

Just because of Saker Girls!

Principal must see to it,

Parents must pay money,

Nightwatchman must do his job,

Just because of Saker Girls!"

Now, I'm not sure how many people remember the well known and oh-so-funny "in those days" jingle that went thus:

THE NDUMBE SISTERS

Dora NDUMBE Eko (1983)

Yoti NDUMBE Bodylawson (1991)

THE QUAN SISTERS

Sike QUAN (1980)

Mboti QUAN Kisob (1984)

THE NKENG SISTERS

Victorine NKENG (1980) RIP

Elma NKENG (1981)

Caroline NKENG

Cecelia NKENG

THE MONJIMBO SISTERS

Dorcas MONJIMBO (1981)

Hannah MONJIMBO

Charlotte MONJIMBO

You bet there are some tremendously BLESSED "M-I-Ls" (Mothers-In-Law) who are guaranteed tasty, delicious & delectable MEALS any time they show up at their "DEAL's" (D-I-L - Daughter-In-Law's) residence, because their sons chose well,taking a "RAT" for a wife! here's that exclusive list:

Agnes Eyere MBIWAN Takor (1969) > SAKERETTE "DEAL", Beryl Ann TAKOR nee MBOME ('93)

Juliana SIMO MAX (1967) > SAKERETTE "DEAL", Dr. Bisoh SIMO nee CHUMBOW ('99)

Gladys EGBE Ngwafor (1977) > SAKERETTE-CARAT "DEAL", Dr. Sharon NGWAFOR nee MBACHAM

THE AGBORSANGAYA SISTERS

Ebob AGBORSANGAYA Atabong RIP (1976)

Ozong AGBORSANGAYA-Fiteu (1984)

* THE TANSINDAS - Agnes NKWANYUO & Mr. FRANCIS TANSINDA

THE NTUBAS

Mispah NTUBA Itoe (1969)

Francesca Ngoh NTUBA (1969)

Kidi NTUBA Makia (1979)

Gloria NTUBA Jua (1981)

Belle NTUBA (1986)

Njie NTUBA Ahlijah (1990)

Dibo NTUBA

Mbene NTUBA

Fule NTUBA Roepeter

Wuke NTUBA

Dibo NTUBA

Frankie Belle NTUBA

* THE QUANS - Elizabeth MONDOA & Mr. JJ QUAN

THE EKOLE SISTERS

Etona EKOLE (1984)

Ete EKOLE (1989)

Clara EKOLE Munzu

THE NKELLE SISTERS

Monica Nono NKELLE

Fese NKELLE

Dibo NKELLE

THE AGBOR SISTERS

Janet AGBOR Tabot

Playne AGBOR Ebai

Beju AGBOR

Rosemary AGBOR (1993)

THE ENYONG SISTERS

Belinda ENYONG (1988)

Imelda ENYONG (1988)

Gracy ENYONG Bawack (1991)

Anita ENYONG Ojang (1999)

THE MOLULUS

Catherine MOLULU

Grace MOLULU Ngomba (1979)

Irene MOLULU Shupo (1987)

Edith MOLULU

Dorothy MOLULU

Vivien MOLULU

THE OBEN SISTERS

Ayamo Gina OBEN (2000)

Eku Sabrina OBEN (2002)

Ekong Amanda OBEN (2004)

THE TEBO SISTERS

Estella TEBO (1982)

Anne TEBO Rossi (1986)

Juliana TEBO (1992)

THE FOMUSO SISTERS

Carolyn FOMUSO

Lydia FOMUSO

THE MENYOLI SISTERS

Christine MENYOLI

Margaret MENYOLI

THE ENDELEYS

Mojoko ENDELEY Matute (1982)

Grayce ENDELEY (1987)

Ewelisane ENDELEY (1985)

Mamua ENDELEY (1992)

THE EJELLE SISTERS

Nadia EJELLE (1986)

Messang EJELLE (1990)

THE ALIMA SISTERS

Priscilla ALIMA (1969)

Victorine ALIMA (1979)

THE EFESOA SISTERS

Lilian EFESOA Njalla-Quan (1971)

Nan EFESOA Sloane (1973)

THE NVENGE SISTERS

Florence NVENGE (1979)

Bridget NVENGE (1982)

THE LITUMBE CLAN

Lydia LITUMBE Inoni

Pauline LITUMBE Njoku (1970)

Hannah LITUMBE Mbako (1975)

Sally LITUMBE Njie (1986)

Francisca LITUMBE Ncho (1975)

Pauline LITUMBE Hill (1983)

Liengu LITUMBE Martin (1970)

Enany LITUMBE Njie (1979)

Embelle LITUMBE (1982)

THE GEH SISTERS

Evelyn GEH Jato (1979)

Linda GEH (1985)

THE TEMBUNDES

Stella TEMBUNDE (1983)

Patience TEMBUNDE (1986)

Philomene TEMBUNDE (1999)

Vera TEMBUNDE (2006)

Mildred TEMBUNDE (2008)

THE FOMUKONG SISTERS

Agnes FOMUKONG Bongang (1974)

Josephine FOMUKONG Awodabon (1980)

Silver FOMUKONG (1994)

THE BESONG OBEN SISTERS

Esther OBEN I

Susan OBEN Tabot

Esther OBEN II

Ulanda OBEN

The GWANYALLA SISTERS

Feh GWANYALLA (1993/1995)

Kah GWANYALLA (1997/1999)

Andin GWANYALLA (1999)

THE JING SISTERS

Sally JING Job (1971)

Rita JING Atanga (1979) 

Regina JING Nana (1988)

THE KWENDE SISTERS

Jane KWENDE (1981)

Linda KWENDE (1987)

Corantine KWENDE (1992)

THE BESSECK SISTERS

Emma BESSECK RIP (1986) 

Juliet BESSECK (1992)

THE NANA SISTERS

Lucy NANA (1988)

Philomene NANA (1990)

THE AGBOR SISTERS

Cecilia AGBOR (1984)

Vivian AGBOR (1989)

Christy AGBOR (19??)

THE NGANTCHA SISTERS

Mireille NGANTCHA (1987)

Irene NGANTCHA (1988)

Pamela NGANTCHA

THE AWEH SISTERS

Lucy AWEH Eneme 

Susan AWEH (1995/1997)

THE ASHU SISTERS

Esther ASHU

Mercy ASHU

Patience ASHU

THE KOGE SISTERS

Irene KOGE

Pearly KOGE

Lucy KOGE

THE KIENTCHA SISTERS

Rachel KIENTCHA Tita (1986)

Marie-Eleonor KIENTCHA (2000)

THE EKUKOLE SISTERS

Agnes-Marie EKUKOLE (1989)

Sandra EKUKOLE (2003/2005)

* THE EKOS - Dora NDUMBE & Mr. Gerald EKO

* THE EKOS - Jaqueline DIOH & Mr. Kenneth EKO

* THE TAMBIS - Dora CHU & Dr. TAMBI

INTRODUCING (DRUM ROLL & TWO GUSTY TOOTS FROM MY VUVUZELA) ...

THE "NATIONAL ORDER OF SAKERETTE MBANYIS"!!!

OH YES! SOME VERY WISE BROTHERS SAW THAT THEIR BROTHER HAD FOUND HIMSELF "A GOOD THING" SO THEY TOO WENT & DID LIKEWISE!! 

("COPY WORK" AIN'T NECESSARILY A BAD THING OH! 

IMITATION DOESN'T ALWAYS LEAD TO DANGER)

THE NGALAMES:

* Mrs. Rose Valerie NGALAME nee KOME (1970) Married Justice Hans NGALAME (R.I.P)

* Mrs. Adeley NGALAME nee NGALE (1976) Married Mr. Lewis Njumbe NGALAME (R.I.P)

THE MBANYAS:

* Dr. Dora MBANYA nee SHU (1971), Married Mr. Jean-Claude MBANYA

* Mrs. Rose MBANYA nee MISE (R.I.P.) (1977), Married Mr. Justin MBANYA

THE EKOS:

* Mrs. Jaqueline EKO nee DIOH (1983) Married Mr. Kenneth Modinde EKO

* Mrs. Dora EKO nee NDUMBE (1983) Married Mr. Gerald Esunge EKO

THE ATOGHOS:

* Mrs. Eleanor ATOGHO nee ETA (1983), Married Mr. Aatsa ATOGHO

* Mrs. Mboni ATOGHO nee LIFANDA (1992), Married Mr. Awuro ATOGHO

THE LAMBES:

* Dolly LAMBE nee LYONGA (1985), Married Mr. Molua LAMBE 

* Beatrice LAMBE nee BOANA (1985), Married Mr. Teke LAMBE 

* Kate LAMBE nee KUMBONGSI (1984), Married Mr. Ndive LAMBE  

* Vivian LAMBE nee GWENSON (1984), Married Mr. Toko LAMBE (Uncle)

Here are the "inductees" into the "N.O.S.M." 

* THE MBUAGBAWS - Eni MUNA & Mr. Enow MBUAGBAW

* THE MBUAGBAWS - Oneke ETA & Mr. Tony Tambi MBUAGBAW

* THE ETAS - Poupe EKINDI & Mr. Oboko ETA

* THE ETAMES - Anwi NGANDO & Mr. John ETAME

* THE TAKORS - Beryl-Ann MBOME & Mr. Takor TAKOR

* THE EJEDEPANG-KOGES - Sylvie MAKOGE & Mr. Koge EJEDEPANG-KOGE

* THE TEMBUNDES - Joan EKOBENA & Mr. Paul TEMBUNDE

* THE NDELEYS - Elizabeth GOBINA & Mr. Steve Ndiva NDELEY

* THE OJONGTAMBIAS - Regine Kulu MOFA & Mr. Cyril OJONGTAMBIA 

* THE EKUKOLES - Jessie ATOGHO & Mr. Bob EKUKOLE

* THE MATUTES -

Mariana Mojoko ENDELEY & Dr. Martin Molua MATUTE
* THE FULLERS - Evelyn FUOCHING & Mr. Charles FULLER

* THE NGUTES - Njwen ANYANGWE & Dr. Franklin NGUTE 

* THE ENEMES - Lucy AWEH & Mr. Steve ENEME

* THE MBAKOS - Hannah LITUMBE & Dr. Aloysius MBAKO

* THE SHUPOS - Irene MOLULU & Mr. Francis SHUPO

* THE NFONOYIMS - Susannah MONDOA & Dr. Jay NFONOYIM

* THE TANIFUMS - Patty ORINJI & Mr. Oscar TANIFUM

* THE EKOBENAS - Rose ESAKA & Mr. Eddie EKOBENA

* THE ACHA-FONGES - Judith ENOW & Mr. William ACHA-FONGE

* THE NGWAFORS - Gladys EGBE & Dr. Ephraim NGWAFOR

* THE OBENS - Bessem ENOH & Mr. Ashu OBEN

* THE HADDISONS: Tima MOTUBA & Mr. Alexander Kodjo HADDISON

To the left, THE "NGALAMES"!

Proud Sakerette Mom with her 3 Sakerette CARATS.

Below, THE NGAAJES! Radiant Mom with her 2 Beautiful CARATS.

THE EJEDEPANG-KOGE SISTERS

 Mesode EJEDEPANG-KOGE

Emade EJEDEPANG-KOGE

THE EJEDE-EJEDE SISTERS

Cindy EJEDE-EJEDE

Noella EJEDE-EJEDE

THE AGBOR SISTERS

Bessem AGBOR

Manyi AGBOR

THE NGOLE SISTERS

Florence NGOLE Martin (1980)

Evelyn NGOLE (1985)

THE LUMA SISTERS

Rebecca LUMA Ngongi (1969)

Lilian LUMA (1970)

Juliet LUMA (1971)

THE ANJORIN SISTERS

Kofoworola ANJORIN (1967)

Olabisi ANJORIN (1972)

Modupe ANJORIN (1980)

THE NTEFF SISTERS

Hannah (Ngong) NTEFF (1967)

Esther NTEFF Akpey (1971)

Grace NTEFF (1973)

THE JOSHUA-WAAH SISTERS

Rebecca JOSHUA-WAAH (1967)

Anna JOSHUA-WAAH (1972)

THE EMBOLA/McQUIRE SISTERS

Joyce McQUIRE Shalo RIP (1975)

Ruth EMBOLA RIP (1979)

THE GURIN/ISSA SISTERS

Fatima ISSA GURIN (1972)

Amina ISSA Bodylawson (1973)

THE BEKONDO SISTERS

Mercy BEKONDO Akpo-Esambe (1976)

Mildred BEKONDO (1986)

Njowo BEKONDO (1988)

THE LOTTIN SISTERS

GEORGETTE LOTTIN (1973)

Marie LOTTIN Nasah (1980)

Delphine LOTTIN (1983)

THE KOME/AKO SISTERS

Rose Valerie KOME Ngalame (1970)

Pauline AKO (1980)

Bertha AKO (1981)

Sarah AKO (????)


THE TEMBE SISTERS

Esther TEMBE (1980)

Estella TEMBE Fokunang (1984)

THE NDANGU/LAH SISTERS

Kate NDANGU Njome (1984)

Judith LAH Elad (1989)

THE TAMBE SISTERS

Ekoke (Julie) TAMBE (198O)

Lydia TAMBE Samkoh - RIP (1990)

THE ELANGWE SISTERS

Aggie ELANGWE (1994)

Shiela ELANGWE (????)

Adeline ELANGWE Wele (1998/2000)

THE ARREY SISTERS

Yvonne ARREY

Helen ARREY

Mathilda ARREY

THE FUBE SISTERS

Lum FUBE (1994)

Sina FUBE (2010)

THE DOHNJIS

Justina Ngwa DOHNJI (1967)

 Benedette DOHNJI

Paulette DOHNJI (1985) RIP

Bridget DOHNJI (1988)

Doris DOHNJI Moki (1988)  

Catherine DOHNJI

 Mercy DOHNJI

Miss Dialle MOFA on Graduation Day, 1986

THE ASUQUO/MUKETE SISTERS

Marie Dibo MUKETE (1966)

Gloria Affiong ASUQUO 

Constance Mayem ASUQUO (1972)

THE NGENDE SISTERS

Comfort NGENDE Mbafor (1967)

Gladys NGENDE Njoh (????)

THE KALE SISTERS

Hannah KALE - RIP (1966)

Frida KALE (1968)

THE NANA SISTERS

Christiana NANA (1967)

Frida NANA (1968)

THE LAMFUS

Mary LAMFU Mongkuo (1976) 

Esther LAMFU Shei (1977)

THE ARREY SISTERS

Helena ARREY

Yolanda ARREY

Petra ARREY

THE MBAME SISTERS

Dione MBAME (1992)

Etondi MBAME (1996)

Eposi MBAME (1997)

THE MEOTO SISTERS

Silo MEOTO (1997)

Dora MEOTO (2003)

THE EKINDI SISTERS

Munyele EKINDI

Poupe EKINDI

THE MBOME SISTERS

BERYL-ANN MBOME Takor

Matilda MBOME

Yolanda MBOME

THE DEWINGONG SISTERS

Linda LEWINGONG

Georgette LEWINGONG

Laura LEWINGONG

THE ABONGE SISTERS

Abonge Judy (1973)

Abong Alice (1975)

Abong Regina Zah (1979)

Abonge Georgette (1987)

THE MAKOGE SISTERS

Hanah Eba MAKOGE (1978)

Gladys MAKOGE (1980)

THE MUKUM SISTERS

Edith MUKUM (1984)

Linda MUKUM Ndofor (1994)

THE ENOW SISTERS

Florence ENOW

Jane ENOW

THE FORTEH SISTERS

Glory FORTEH

Clementine FORTEH

THE FAWOH SISTERS

Bridget FAWOH

Vivian FAWOH

THE FONMBOH SISTERS

Grayce FONMBOH

Lisette FONMBOH

THE TANGA SISTERS

Isobel TANGA

Wilma TANGA

THE MESEMBE SISTERS

Fembe MESEMBE Oben

Gwendoline MESEMBE Balogh

Mildred MESEMBE

THE FOKUMLAH SISTERS

Lela FOKUMLAH 

Nina FOKUMLAH - RIP (1999/2001)

Nellie FOKUMLAH (2003/2005)

THE BALIMBA SISTERS

Mpoke BALIMBA Njabon

Patricia BALIMBA

THE LYONGA SISTERS

Eleanor LYONGA

Daphne LYONGA

Enanga LYONGA

Yoti LYONGA

THE ETA SISTERS

Eleanor ETA Atogho (1983)

Agbor ETA Fobeneh

Yebiy ETA Moma

Takang ETA

THE NANJI SISTERS

Glory NANJI Fobizshi

Mercy NANJI Afa

THE AWUNTI SISTERS

Mbinwi AWUNTI Waindim

Nanjui AWUNTI

THE NDUMBE-EYOHS

Dibo NDUMBE-EYOH

Sume NDUMBE-EYOH

Fese NDUMBE-EYOH

THE MARTIN SISTERS

Ella MARTIN Chuwa

Etonde Esukise-MARTIN (2003)

THE JINGWA SISTERS

Viola JINGWA Llewlyn (1982)

Julie JINGWA Jackson

Ms Genevieve NDANDO (1971) 

& CARAT Ms Sylvie Ejedepang-KOGE (1992)

THE EBONGALAME SISTERS

Pamela EBONGALAME Macaulay (1985)

Ewande EBONGALAME

THE MBONG-NGOLES

Rosaline MBONG (1968)

Miriam NGOLE (1987)

Lucy-Lisette NGOLE (1988)

Late Paulette DOHNJI & Dolly LYONGA 

Lambe being recognized by Mrs. Eyere MBIWAN Takor (Class of '69), for being the first two SECOND GENERATION SAKERETTES! They sure made history in 1985 as the first 2 daughters of ExSSANS to also graduate from SBC!

THE EKOS

Dora NDUMBE & Mr. Esunge EKO

THE ASONGANYI SISTERS

Zara ASONGANYI (2003)

Nora ASONGANYI (2004)

Spora ASONGANYI

THE GOME SISTERS

Fabiola GOME (2003)

Ivana GOME (2005)

Simone GOME

THE NAMA SISTERS

Afor NAMA

Susie NAMA

Coretta NAMA (2003)

THE EKOSSE SISTERS

Betty EKOSSE

Dorean EKOSSE (2002)

THE ASSAM SISTERS

Larissa ASSAM (2003)

Charlene ASSAM (2005)

THE ETTA SISTERS

Valerie ETTA (2003)

Queen ETA (2004)

THE MONONO SISTERS

Enjema MONONO

Limunga MONONO (2003)

THE NDANGOH SISTERS

Amuka NDANGOH (2003)

Alison NDANGOH

THE IKUNDI SISTERS

Milly IKUNDI

Joffi IKUNDI (2002)

THE NSEM-ARREY SISTERS

Mariette NSEM-ARREY (2003)

MaNchong NSEM-ARREY

THE USAMATU SISTERS

Jumai USAMATU

Patou USAMATU (2003)

THE WOKS SISTERS

Emma WOKS (2003)

Nancy WOKS

THE TAKANG SISTERS

Becky TAKANG Enow (1978)

Manyi TAKANG

THE FUOCHING SISTERS

Evelyn FUOCHING Fuller (1985)

Agendia FUOCHING

Nkeng FUOCHING

Cheijo FUOCHING

THE ROOKS SISTERS

Annette ROOKS (1980?)

Sheryl ROOKS

Loretta ROOKS

THE TANSINDAS

Agnes NKWANYUO & Mr. Francis TANSINDA

THE ENEMES

Lucy AWEH & Mr. Steve ENEME

THE FOSAM SISTERS

Evelyn FOSAM (1988)

Gladys FOSAM (1993)

Grace FOSAM (1995)

THE FORFEKE SISTERS

Patience FORFEKE Cherno Barry (1984)

Mercy FORFEKE (1986)

THE NJINIMBAM SISTERS

Helen NJINIMBAM Gwanfogbe (1972) 

 Emeline NJINIMBAM Fodje (1976)

THE MBAKOS

Hannah LITUMBE & Dr. Aloysius MBAKO

THE FOMUNYAM CLAN

Grace FOMUNYAM Orock (1975)

 Patience FOMUNYAM (1984) 

Vanessa OROCK (2005) 

Alberta OROCK (2014) 

Nadia FOMUNYAM (2005) 

Hermine FOMUNYAM (2016)

"CELEBRITY" SIGHTINGS

AT THE WEDDING!!

THE FULLERS

Evelyn FUOCHING & Mr. FULLER

Rev. Esther Tanga GADPAILLE, also President of ExSSA-USA, officiates!

Anne Yakum Fondufe & Ozong Agborsangaya-Fiteu 

Sis Jessie Atogho Ekukole with The FONDUFES - first Anne, (far left), and then her beloved CAT Clement, (Far right).

(With Anne Yakum Fondufe & Gwendoline Ndive Monangai, (Center) 

Reverend Gadpaille is back to being simply Mrs. Gadpaille; 

THE TAKORS

Beryl-Ann MBOME & Mr. T. TAKOR

THE TANIFUMS

Patty ORINJI & Mr. Oscar TANIFUM

Agnes & Ernest NJABA (Left)

Sharon Romero Smith, Hannah Njonjo Dibonge & Aggie Achuo Njaba 

(Above Left)

Hannah Njonjo Dibonge & Aggie Achuo Njaba 

(Above)

THE ESAKA SISTERS

Rose ESAKA Ekobena (1979)

Mbango ESAKA Ekole (1992)

THE ACHU SISTERS

Karen ACHU

Ethel-Noel ACHU (1999)

Nina ACHU

THE ACHU SISTERS

Gabriella Apongha ACHU (1997/1999)

Naomi Fruh-Ngwing ACHU (2000/2002)

THE INONI SISTERS

Loretta Inoni

Shirley Inoni (1999)

THE TAKOR SISTERS

Manyi TAKOR (1992)

Egbe TAKOR (1995)

Ayuk TAKOR (1998)

Achare TAKOR (2002)

THE NGONG SISTERS

Prudence NGONG Muluh

Rosemary NGONG Kiffa

THE CHU SISTERS

Tabogho Chu (1998) 

 Maloa Chu (2003)

THE TAMBI SISTERS

Bessem TAMBI

Malua TAMBI

Takunaw TAMBI

Ayuk TAMBI (1998)

THE LYONGA SISTERS

Dorothy LYONGA Lambe (1985)

Nathalie LYONGA (2010)

Sis Mary Tambe TABOT & Monsieur!

Sis Bri Fondo Davies & Oga

Anne & Ngonde Martins Puepet who came aaaaall the way from "Naija"!

THE MBACHAM SISTERS

Sharon MBACHAM

Fanny MBACHAM

Santher MBACHAM

THE NGALAME SISTERS

Paulyne NGALAME Ntuba

Marie NGALAME Mballesube

​Prysca NGALAME Mbi

THE LIFANJE SISTERS

Karen LIFANJE (1988)

Martha LIFANJE (1989)

THE ENOW SISTERS

Judith ENOW Acha-Fonge (1985)

Ida ENOW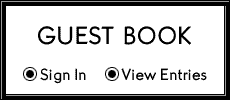 THE EMBOLA SISTERS

Florence (Sissako) Tamko EMBOLA (1977)

Ursula (Ndolo) EMBOLA (19??)

...I GOT ALL MY SISTERS WITH ME!!! ...

DYNASTIES & SISTERS @ SBC

THE MANY-A-DECADE OLD "RAT QUEST" PERSISTS!!

The GOOD BOOK says in PROVERBS 18:22 that: 

"HE WHO FINDS A WIFE, FINDS A GOOD THING"

I bet you that if WISE KING SOLOMON had lived after 1966 when the first batch of SAKERETTES graduated from S.B.C., there would have been a verse 22b that would have gone on to say:

"... BUT HE WHO FINDS A SAKERETTE WIFE FINDS THE BEST THERE IS"!!

('Am juss sayin' yah!! SELENSEH!! LOL!!!)

IF THAT WERE NOT SO, WHAT DO YOU THINK PROMPTED THIS DEAR SOBAN TO SEND THE FOLLOWING EMAIL TO HIS SOBA AMERICA EGROUP BACK IN NOVEMBER OF 2008???

To: sobaamerica@yahoogroups.com

From: ekille@XXXXX.com

Date: Tue, 18 Nov 2008 21:08:56 +0100

Subject: SobaAmerica Bravo Saker Baptist College!!

Gentlemen!!

Amazing, this great performance of Baptist Schools [and Catholic Schools]!! St. Jo 4th.

Saker Baptist College is obviously an appropriate "Hunting Farm" for anyone looking for a "good" wife. Could anybody here provide information on hunting tactics / strategies?

WELL, SOMEONE FORWARDED HIS EMAIL TO OUR ExSSA-USA EGROUP & SINCE I WAS RAISED BOTH AT HOME & IN SAKER TO BE "THE GOOD SAMARITAN" & NOT THE HEARTLESS PRIEST & LEVITE WHO JUST WALKED ON BY & LEFT THE POOR "ATTACKED-BY-ROBBERS" MAN TO PERISH, I RUSHED TO THE DEAR SANGO'S AID WITH THIS RESPONSE, AND I STAND BY IT, 6 GOOD YEARS "AFTER THE FACT"!

To: exsa_usa@yahoogroups.com; EX-SakerUSA@yahoogroups.com; exssa_mal@yahoogroups.com

From: emonjimbo@msn.com

Date: Wed, 26 Nov 2008 10:03:15 -0500

Subject: [EX-SakerUSA] SobaAmerica Bravo Saker Baptist College!!

My, my, my!!!

I don't know how on God's (not-so-green-anymore) earth I missed seeing the fantastic email below from a week ago!! It has sure made my day which, I must say, was already off to a wonderful start, given that it began with me "Oshay Baba-ing" and "Imela-ing" myself into a sweaty mess, courtesy of SISTAH AGATHA MOSES, via YouTube! Nothing like a PRAISE & EXERCISE COMBO!!!

Now, back to this email from this precious SOBAN who may have just earned himself a "free season pass" to the D.C. Convention! As for the "hunting tactics" he's seeking, I don't think I can come up with anything other than to warn him NOT to try getting any tips from Sarah Palin oh! Moose hunting tactics don't apply when it comes to Sakerettes!!!

Obviously, the people who are best placed to give him sound advice are our Saker CATs, but what I can do to "help a brother out" is emphasize the BENEFITS (which go way beyond academics), of choosing a Saker girl for a wife - for better or for "ndon"; No "cam we stay" or "lay away" on the horizon! So here's what I have to say to this dear Sakerette Wife-Seeking Soul:

1. In these economically tough times, no female on the planet is better equipped to cope with a shrinking budget than the average Saker girl oh, Pappy! Put on a blind fold, do your "tumbu-tumbu" and pick out any Saker girl: I bet you that the "dandruff scraping" and "scalp oiling" skills she learned in Saker will drastically cut down on, if not completely eliminate expensive visits to the Salon for herself and the kids. She will reduce your utility bill to single digits because she is capable of taking a decent shower with drops of water that could barely fit in a teacup (on good days) or a thimble (on not-so-good days). She is used to charcoal irons (or straw mats under the mattress), stretching combs and flashlights so you do not need to worry about the power/energy side of things either. Furthermore, having fared quite well on a "banga school" and "one bite" diet, I bet she will be able to make "nutritional adjustments" should the need arise. Something else you might be able to save on would be lawn care. Not even the Russian peasants of old could wield a scythe the way a Saker girl can handle a "lance" on her "plot"! Any lawn mower that can stand up to her prowess has yet to be invented!

2. You will not find anyone anywhere (male or female) that can cope as well with pressure, anxiety and fear. When you have faced Madam Enow or Miss Kern in an inspection line knowing full well that you still have plantain gum or "cutex" on your fingers/finger nails and that the name embroidered on the inside flap of the blue sack you are wearing is NOT yours, and when you have failed to wilt under Mr. Ntonifor's piercing glare, you can face anything in this world!

3. You might have some brothers out there who have heard that Saker girls are "prudes". I would say, quite proudly, that many of us are "prudish" but I would also be quick to add that we can be quite "risqué" when we choose to be! Just ask any Saker girl that was in SBC in the late 70s and early 80s and they will tell you that we were into the "nudist colony" thing that far back, with Form 5 girls taking their baths (much to poor BABA's shock and dismay), out in the open on the Armstrong, King & Witt House lawns!!! We are also risk takers, which explains why some of us were hardy/bold enough to "branch" on the way back from Church on Sunday morning when we knew Miss Binder could walk or drive right by and write our names on her palm and why even more of us, despite being acutely aware of a possible 1 WEEK SUSPENSION PLUS "HARD LABOR" consequence, lingered on talking to "Prince Charming", when our watches clearly told us that there were only 2 minutes left before "Outing" was over. Need I mention the Bay Saloon cliques??!!

4. I don't know what year you were born but if you are not part of the "Joromi" / "Guitar Boy" generation, I suspect it may be after the 70s, in which case, you might not know the song that goes:

"I be don hear your news,

You be wuru-wuru / kata-kata woman oh,

Any corner for Kumba eh, Baby na waya,

Any man pikin oh, You say na ya boyfriend…"

This, sadly, may describe some "wenches" from other schools I am not willing to name here but if you want a good description of a Saker Damsel, allow me to refer you to Proverbs 31:10-31 , especially verse 24 (KJV), because it probably explains why many of us LOVE girdles.

Just a little "mise en garde" dear Bro ! Be prepared to sign pre-, mid-, and post-nuptial agreements involving "sundry" issues like watching the kids without calling or grumbling when "Madame" has gone to the Convention – wherever it is taking place, South Africa included! Also we do not hire Private Investigators to do background checks on prospective CATS; we do it ourselves and we are far more efficient than the FBI and CIA combined so be careful, sincere and honest. You don't want the CCBS ("Chuku-Chuku Beep" Squad) on your trail – or tail for that matter.

Good Luck, Mola!

Have a BLESSED and SAFE Thanksgiving, everyone!

Egbe Mbiwan Monjimbo.

PROUD SOBANESE!!

I am no Lawyer, but I don't have to be one to understand the importance of "EXHIBIT A" when it comes to proving one's point so: 

WHY NOT GLANCE THROUGH THE ALBUM BELOW & SEE JUST HOW MANY SAKERETTE SPOUSES GRACED THIS MONTH OF FEBRUARY 2014 SOBA-YAOUNDE MEETING with their presence,  in true "TON PIED, MON PIED" style!!

AND NOW, I CANNOT THINK OF A BETTER WAY TO REST MY "SAKERETTES JUST ROCK" CASE THAN TO SIMPLY RE-POST BELOW THIS OH-SO-HONEY SWEET NOTE THAT A PRECIOUS, OBVIOUSLY & UNDERSTANDABLY "SMITTEN" CAT POSTED IN THE GUEST BOOK OF THIS VERY WEBSITE FOR ALL THE WORLD TO SEE:

N.C. Azinwi

Saturday, 9/21/13, 3:30 AM

A true piece of outstanding creativity and skill...and that is an understatement. 
Going through the website made me fall in love, once again with the person I now consider my true soulmate... a Sakerette!

From:

Bellinzona, Switzerland
THE SAKER-SASSE CONNECTION!!

THE IKOME/LYONGA SISTERS

Elsie Ebenye IKOME (1969)

Mary Eposi LYONGA ( 1976)

THE OBENS

Bessem ENOH & Mr. Ashu OBEN

THE NFONOYIMS

Susannah MONDOA & Dr. Jay NFONOYIM

CAT MARTIN CHUNGONG MAKES HISTORY TODAY AS THE FIRST AFRICAN TO BE ELECTED TO THE POST OF SECRETARY GENERAL OF THE INTER-PARLIAMENTARY UNION (IPU)!!!

News Release

First ever African elected as IPU Secretary General

Geneva, 20 March 2014

Cameroonian Martin Chungong has been elected as the new Secretary General of the Inter-Parliamentary Union (IPU), the first African to hold the post in its125-year history.

A record attendance of IPU Members made their choice on the closing day of the 130th IPU Assembly in Geneva.

Chungong, who is the current IPU Deputy Secretary General, will take over from Anders B. Johnsson who officially retires at the end of his fourth mandate on 30th June this year.

Chungong had worked in the Cameroonian parliament for14 years before joining IPU in 1993. His career at the Organization has focused on developing and leading programmes aimed at strengthening parliaments by being more modern, representative and effective institutions that are better able to fulfill their democratic mandate.

"This is a truly exciting time to take on this challenge. Issues relating to peace and democracy are at the heart of many of the major issues facing the world today," says Chungong. "People everywhere are demanding more from their political representatives and from their parliaments in a rapidly evolving age. My commitment is to help parliaments meet this challenge head on."

The Secretary General elect ran against two other candidates – Shazia Z. Rafi (Pakistan), former Secretary General of Parliamentarians for Global Action and Geert Versnick, former Belgian MP.

He speaks fluent English and French as well as Cameroonian dialects.

Chungong will be IPU's eighth Secretary General since the Organization was created in 1889. All previous incumbents have been Europeans.

Mr. MARTIN CHUNGONG & Wife, Dr. STELLA SHU CHUNGONG, Class of 1980

Mr. MARTIN CHUNGONG & Wife, Dr. STELLA SHU CHUNGONG, Class of 1980

Mr. MARTIN CHUNGONG

SECRETARY GENERAL OF THE IPU

CONGRATULATIONS TO CAT MARTIN CHUNGONG & OF COURSE TO Dr. STELLA SHU CHUNGONG, THE STRONG WOMAN WHO HAS BEEN BY HIS SIDE PROPELLING HIM ON TO GREATER HEIGHTS FOR OVER A QUARTER OF A CENTURY NOW!

GODSPEED, NDE MA!!

THE TATAH SISTERS

 Elizabeth TATAH (1976) 

Grace TATAH (1977) 

Eunice TATAH (1983) 

Gladys TATAH (1985)

THE IKOME SISTERS

Dorothy IKOME Forbin (1970)

Gladys IKOME (1972)

Grace IKOME Mbony (1975)

Lois IKOME Njie (1977)

Janet IKOME Mokonya (1989)

THE EBWE SISTERS

Florence EBWE Jordan (1983)

 Judith EBWE Ngome (1987)

 Vivian EBWE Alobwede (1988)

 Therra EBWE Weinberg (1994)

 Linda EBWE Williams (1996)

THE NTUBA GIRLS

Belle NTUBA (1986)

Njie NTUBA Ahlijah (1990)

Fule NTUBA Roepeter

Wuke NTUBA

Dibo NTUBA

"The SOBAN AIR FORCE ONE takes off in preparation to facilitate the trip for critical attendees, among which are the melodious Saker Singers from around the country led by the MN branch who plan to inject acoustic excellence into the event. Do not miss this 75th anniversary celebration featuring the voices of our Saker sisters."

REAL "FLYING" NEWS! (Literally!)

This Saker-Sasse "Thing" is a real "NA TE NA BWINDEA" Affair oh! BEHOLD the SOBA-AMERICA PICTURE & COMMUNIQUE  below for thyself ...

Mrs. SUSAN EWANGA NKEMBE

PRESIDENT, ExSSA-MN

THE MUKETES

Catherine MANGA & Mr. Elvis MUKETE

THE MANGAS

Catherine MANGA Mukete (1995)  

Rebecca Ewenye MANGA (2007)

Esther Namondo MANGA Mouchili (2004)

Catherine Nanyongo MANGA Jr.(2014/H.S)

Anastasia Enanga MANGA (2015)

Flora Mojoko Limunga MANGA (2016)

Annet Enanga MANGA (2016)

ONE LEARNÈD GENTLEMAN, 3 BARS TO HIS CREDIT!

FÉLICITATIONS, CAT MAÎTRE CLEMENT N. FONDUFE 

ET MADAME ANNE YAKUM FONDUFE (Class of 1984)

He was already a Member of the CAMEROON BAR before he moved to the United States at the turn of the Millenium. After his sojourn at HARVARD University, ( he's a 2001 Harvard Law School Graduate), he sat and passed, (at his FIRST try), the infamous NEW YORK BAR EXAM which is no feat to be even attempted by the faint of heart, given that it has embarrassed the likes of JFK Jr. (God rest his dear soul), who failed it TWICE before finally succeeding the THIRD time around! Just Sayin'! This PARTNER at Latham & Watkins LLP who is actually the global head of the firm's Africa practice moved from WALL STREET (NY) to PARIS barely 2 years ago, took the PARIS BAR EXAM late last year, aced it and was, yesterday, MAY 14 2014, sworn in as an AVOCAT A LA COUR, Paris!!! He is, therefore, a (HIGHLY) qualified lawyer in New York, in Paris and in Cameroon, all before he actually turns 50, a full, long, month after this "GRANDE SOEUR" of his would already have done so, God willing!!! (LOL!!) I have known this "Jolly Good Fellow" and proud SHESAN, for close to 4 decades now, and watched him go from one momentous accomplishment to the other, the GREATEST of them all, in my very UN-Humble opinion, being his "getting hitched" to Ms ANNE YAKUM (Class of '84), back on December 22nd of 1993, a Union that has produced 2 PHENOMENAL CARATS, one of whom is a Sophomore at the Prestigious (Ivy League) Columbia University! Talk about 2 apples that have fallen delightfully close to the parental tree!

My only regret right now is that I will NOT be able to take any calls from MAÎTRE  and/or Madame for quite a while after I hit the "PUBLISH" button, because, "COGNIZANT of the fact" that their TRUE, GENUINE MODESTY would have gotten in the way had I sought their express permission first, this ELATED & PROUD Big Sis of theirs just "followed her heart". Methinks that should count as a "MITIGATING CIRCUMSTANCE" when my "sentence" is deliberated and handed down. ABI?   

MAÎTRE FONDUFE with Former British P.M. TONY BLAIR, 

a couple of years ago.

TRIPLE MAÎTRE "CAT" CLEMENT N. FONDUFE & his Beloved "RAT", ANNE YAKUM FONDUFE at the SWEARING-IN CEREMONY, 

Wednesday, May 14 2014 in PARIS, FRANCE

A TALE OF 2 EUROPE-BASED "CATS"

CONGRATS TO BOTH & TO THEIR RESPECTIVE "RATS"!

CAT & SAKER DAD,HIS EXCELLENCY NKWELLE EKANEY, 

Cameroon High Commissioner to Great Britain and Northern Ireland, 

WINS 2014 AFRICAN DIPLOMAT OF THE YEAR AWARD!

HEAR YE! HEAR YE!

Cameroon High Commissioner to the United Kingdom, H.E. NKWELLE EKANEY, our very supportive CAT who chaired the Gala Evening at S.B.C.'s Golden Jubilee Celebrations in Limbe, (2012) and who was conspicuously PRESENT at ExSSA-USA's August 2013 Convention Gala in New York,  has won the 2014 Diplomat of the Year from Africa Award!!! The laureate received his prestigious Award in the Ballroom of the Langham London Hotel on Monday, April 14 2014, during DIPLOMAT magazine's 2014 Annual Awards Ceremony, which was attended by Ambassadors and High Commissioners from over 70 countries, and diplomats from over 100 countries. In its sixth year, the awards ceremony recognized the outstanding work and achievements of London's diplomatic community, who are trying to better their nations' well- being.The magazine identified 10 categories that recognize different levels of diplomacy, and winners were nominated by their peers. The categories include 2014 Diplomat of the Year from the Middle East, 2014 Diplomat of the Year from Africa, 2014 Diplomat of the Year from Asia, 2014 Diplomat of the year from Europe, 2014 Diplomat of the Year from the Americas, 2014 Outstanding Contribution to Women in Diplomacy among others. DIPLOMAT points out that, with over 160 diplomatic missions, a posting to London remains one of the ambitions and highlights of any diplomat's career. 

In keeping with that assertion, H.E. Commissioner Ekaney  states that he is thrilled to be in London because it is 'the world's international economic capital', and also because of Cameroon's long-standing ties with the UK, which date back to 1960. 

The Cameroon High Commissioner to the U.K. first arrived in London on October 3, 2008. He recalls that, 'the minutes I had with the Queen, were some of the happiest moments in my life.' 

CAT Ekaney's first diplomatic posting was in the Permanent Mission to the UN in New York, where he worked his way through the ranks from 1977 to 1986. The diplomat studied journalism at Carleton University in Ottawa, Canada. After that he pursued a BA in Political Science and an MA in International Affairs. His wife, Janet Mejane Nzounkwelle, (Class of 1971), joined him in Canada in 1973 and they were married a year later. They have three daughters living in Cameroon and the U.S. Mbole Ekaney, Senge Balimba (Class of 1996) and Ndolo Ekaney (Class of 2001/2003), whose THRIVING, Glitzy, Glamorous, Boutique - TRENDY BY TIA, is featured on this Website at: 
http://www.sakerpride.com/NEWS-ADS.html
H.E. Commissioner Nkwelle Ekaney, Far Right, with some the other distinguished personalities who were honored at the 2014 DIPLOMAT OF THE YEAR AWARDS Ceremony on which took place in London, 

on April 14 2014

CONGRATULATIONS!

SON EXCELLENCE et MADAME!

H.E. Nkwelle Ekaney & Sakerette first Lady of Cameroon in the UK, Sis Janet Nzuonkwelle Ekaney (Class of '71) play host to holiday maker, Dr. Stella Nwigwe Anyangwe (Class of '69), and Sissako Tamko (Class of '77), on diplomatic communication internship in London, at the Cameroon Residence in Hampsted.

H.E. attending the August 2013 ExSSA-USA Annual Convention in New York.

​Les Belles Dames de Son Excellence!

The Wife, The Daughters & The Grand Daughter!

Saturday, December 22nd 1993 - Bamenda, Cameroon

THE NTUMNGIA SISTERS

Mankaa NTUMNGIA Nwancha (1988)

Ngum NTUMNGIA Kapapi (1989)

Bi NTUMNGIA (1990)

Matuh NTUMNGIA Awunti (1993)

THE NGAAJE SISTERS

Mbange NGAAJE (1999)

Koube NGAAJE (2001)

ExSSA-MN's Sis Ndome Esaka Ekobena, (Class of '79), heading out to the SOBA GALA!

They went, they saw,THEY REPRESENTED!

THE VIP's of ExSSA-DALLAS' Powerful Delegation to the SOBA-AMERICA CONVENTION, Mrs. Miranda Ngonga Kwame (President - left), and Mrs. Linda Mukum Ndofor, PR - right)

PLEASE CLICK ON PICTURE ABOVE TO VIEW PICTURES OF THE EVENT 

THE CHUNGONGS

Stella SHU & Mr. Martin CHUNGONG

THE MOTANGA SISTERS

Edith MOTANGA Nana, 

Ella MOTANGA Pacheco, 

Alice MOTANGA Cheambe 

Germaine MOTANGA-Nelson

"CAT" PROFESSOR CARLSON ANYANGWE

APPOINTED RECTOR!!!

It is my pleasure to inform you that our very own CAT, PROFESSOR CARLSON ANYANGWE has just been appointed RECTOR of THE WALTER SISULU UNIVERSITY, in BUTTERWORTH, SOUTH AFRICA. Prior to this appointment/Promotion which was confirmed on Friday, May 30th 2014, he was the Executive Dean of the School of Social Sciences at THE WALTER SISULU UNIVERSITY, MTHATHA, South Africa.

CONGRATULATIONS are certainly in order for the illustrious Professor and his equally phenomenal spouse, Class of 1969 "MAJOR", Dr. Stella Nwigwe Anyangwe. We wish them both continued success in their every endeavor!

GOD SPEED!!!

Professor Anyangwe attending a Conference on Criminal Law, a few years ago

"DIASPORA SAKERETTES"

(Sakerettes who attend(ed) S.B.C. while resident outside of Cameroon)

1. ENDUM TEKE (CARAT) - U.S.A

2. CHOLAG AWUNTI - U.S.A.

3. CHLOE Mc GOUGH (CARAT) - FRANCE

THE ABONGWA SISTERS

Melanie ABONGWA (2000/2002)

Delphine ABONGWA (2002/2004)

THE NCHOTU SISTERS

Janice NCHOTU Achu (1988)

Manka'a NCHOTU (2000)

Sandrine NCHOTU (2002)

​Top: Mom: Janice Nchotu Achu ('88)

Below: CARAT: Vanessa Achu (2012)

THE MBUAGBAW SISTERS

Miriam MBUAGBAW ('79)

Comfort MBUAGBAW ('83)

Doreen MBUAGBAW ('91)

Patience MBUAGBAW ('92)