SakerPride - "Telling the Saker Story & MORE"

 Saker Pride ®  

ALL RIGHTS RESERVED

The CAMEROON COLLEGE SINGERS, composed predominantly of Saker Girls, who toured North America in 1969, with Principal Don WITT (RIP)

THE ENTRANCE TO SAKER BAPTIST COLLEGE IN 2012

January 29 2012; Exuberant First Year Students at Saker Baptist College Celebrate!

SAKER BAPTIST COLLEGE IS 50 YEARS OLD 1962 - 2012

PIONEER CLASS, 50 YEARS DOWN THE ROAD.

                           (2012)

PIONEER CLASS GRADUATING IN 1966

Miss BERNEICE WESTERMAN (MA BEE), 

FIRST PRINCIPAL OF SAKER BAPTIST COLLEGE

  January 1962 - December 1962

S.B.C CHAPEL, BUILT BY SAKER BAPTIST COLLEGE ALUMNAE

Thanks for making a "pit stop" at this site. I hope you are able to interrupt your journey in Cyberspace long enough to discover what it is all about! In fact, just pull up a chair and "settle in", so I can tell you how the site came to exist, and what it has to offer!

Well, thirty-six years ago, I began a five year "sojourn" in an all girls boarding school called Saker Baptist College, which is ensconced between Mount Fako and the Atlantic Ocean, in Cameroon, West Africa. I did not know it then, but that "School by the Sea", firmly planted on a hill overlooking the town of Victoria, (now Limbe), would wind up being the one, single institution to have had the most meaningful impact on my life, since the principles instilled in me in the five years I spent shuttling between "Banga Bush" and "Likomba", have remained with me to this day, and given me a life and world view that help me successfully navigate through life's vicissitudes and challenges.

"All things Saker" have ALWAYS piqued my interest but that already heightened interest spiked with the onset of Saker Baptist College's 50th Anniversary, this past January 2012! I found myself unable, for a plethora of reasons, to make it to Limbe, where the GOLDEN JUBILEE was celebrated with unprecedented pomp, splendor and pageantry. So, what to do? Instead of moping around, griping and sniveling, (things which my Saker "pilgrimage" taught me are completely futile), I decided to find viable alternatives to missing out, a pitiful state of affairs we, Sakerettes, call "lebbing", and decided to get the rest of the "lebbers" involved. I designed Crossword Puzzles, "Fill in the Missing Lyrics", "Name That Tutor" contests and games , etc., all of which helped us take gleeful rides down Memory Lane! To crown it all, I wrote a TRIBUTE TO ALL S.B.C. STAFF,  PAST & PRESENT, and put together a Picasa Photo Album to go with it. (*It can be accessed from the "Gallery" Page on this website.) 

This album made many very enthusiastic rounds all over the Saker World, with the incredibly fortunate and life-transforming result that it spurred,  more like galvanized me into wanting to KNOW and DO even more! Next thing I know, I am sending and receiving emails to and from Miss KERN, Mr. Roger HAND, Mr. Don and Mrs. Ruth WITT, Mr. Fred FOLKERTS, and Miss WESTERMAN, all of them, people who were there when it all first began!!! I also tracked down Mr. Jesse Nfor and a handful of Ex-Sakerettes who had been part of the famous Cameroon College Singers who toured the United States and Canada back in 1969! I listened to all these people as they reminisced and, the more I heard, the more fascinated and enthused I became.

The 1964-1965 staff and students of Saker Baptist College

The staff at this time was

made up of North American missionary ladies and Peace Corps volunteers.


Now, if the "reminiscing" had been limited to just phone calls, (and even emails), this website may never have come into existence. What triggered and hatched the idea were the actual, written NARRATIVES, and palpable "ARTEFACTS", DOCUMENTS and REALIA that these wonderful individuals shared with me! There are no words in the dictionary fit enough to describe how ELATED I was to hear the MUSIC sung and performed by the Cameroon College Singers in 1969, when I was just four years old, and a vast majority of Ex-Sakerettes were not even born yet!! In fact, there is a fat chance that some of them are completely unaware that such a group ever existed! A VERITABLE CRYING SHAME! 

It, therefore, didn't take me more than a New York minute to realize I just did NOT have any other option, but to find a SAFE, WEAR & TEAR-RESISTANT and "EVERLASTING REPOSITORY" for these "PRICELESS GEMS" which would be accessible to ALL and ANY who would be interested! In my judgment, the most realistic and viable, no red tape or crippling strings attached option readily available to me, was to find a CYBER HOME for them so, on Saturday, April 21st 2012, at 8:35 in the morning, I sat myself down in front of "LADY DELL", my Desktop Computer, googled "HOW TO BUILD A WEBSITE", and simply clicked on the first option that popped up, and "the rest is history"!!! (Thank God - and Al Gore, I suppose, for the internet!!)

This is, therefore, NOT an "OFFICIAL" website for Saker Baptist College or any branch of ExSSA, (its Ex-Students Association)! It is a totally PRIVATE and INDEPENDENT INITIATIVE that was born, as I have already pointed out, from my desire to TRACE, PIECE TOGETHER, RECOUNT and PRESERVE an ACCURATE, TRUSTWORTHY and AUTHENTIC HISTORY of SAKER BAPTIST COLLEGE from THE PERSPECTIVE OF THE ACTUAL INDIVIDUALS WHO WITNESSED IT, and IN SOME CASES, EVEN, ORCHESTRATED and MASTERMINDED IT!! 

To give the Website a little bit of a modern, twenty-first century twist, I thought I should also dedicate some of its pages to showcasing, highlighting and reporting on some of the SUCCESSES and ACHIEVEMENTS of The WOMEN OF UNPARALELLED SUBSTANCE who constitute the ALUMNAE of this illustrious school because they are a de facto testament and affirmation of the school's worth!! 

Of course, anyone who knows me even remotely, would realize and understand that the ULTIMATE PURPOSE behind all of my clearly inexperienced and amateur efforts, is to 

BRING GLORY AND HONOR TO THE MASTER ARCHITECT and DRAUGHTSMAN WHOSE BLUEPRINT and SITE PLAN and CRAFTMANSHIP actually UNDERLIE, BUTTRESS and SUPPORT THE WHOLE S.B.C. STORY. HE WAS, IS, AND ALWAYS WILL BE THE SURE FOUNDATION and CORNERSTONE, without which the centre cannot and will not hold!

​GLORY TO HIS NAME!

Be Sure To Come Back And Visit Often!!

From: exsa_usa@yahoogroups.com [mailto:exsa_usa@yahoogroups.com] On Behalf Of Egbe Monjimbo

Sent: Tuesday, May 01, 2012 3:51 PM

To: exsa_usa@yahoogroups.com; SakerClassof81@yahoogroups.com

Subject: [exsa_usa] I GUESS MOTHER'S DAY CAME EARLY THIS YEAR!!

GREETINGS TO ALL OH!

MY TWO INDEX FINGERS, LEFT THUMB & DESKTOP COMPUTER, (aka Lady DELL), ARE THRILLED TO ANNOUNCE THE "READY-OR-NOT, HERE-I-COME" ARRIVAL, THIS LABOR DAY, (MAY 1st), OF THEIR "offspring"! 

PLACE OF BIRTH: CYBERSPACE

TIME OF BIRTH: DIS VERY 4 O'CLOCK FOR AFTAHNOON TIME! (May 1 2012)

WEIGHT: 25GB

LENGTH: 11 WEB PAGES

GESTATION PERIOD: 10 DAYS

ATTENDING PHYSICIAN: NONE! (This Queen of "NJOH" and "AWOOF" is much too "kontoh" to enlist anyone's PAID services!! I CAN CERTAINLY DO BAD ALL BY MYSELF, yah!!!!)

MIDWIVES & "MIDHUSBANDS": THE AMAZINGLY GENEROUS MEN & WOMEN WHO CONTRIBUTED THE INFORMATION & DOCUMENTATION I HAVE INCORPORATED INTO THE SITE. 

REMARKS & OBSERVATIONS:

- NO PLANS IN THE WORKS FOR ANY "BORN HOUSE", "PIKIN PLANTI" OR C.C.C. SOAP!!

I DO PRAY THAT THIS WHOLE "UNDERTAKING" OR "VENTURE" WINDS UP BEING WHAT I CONCEIVED, DESIGNED AND INTENDED FOR IT TO BE: 

A SALUTE TO OUR BELOVED ALMA MATER, ITS ALUMNAE, AND MOST ESPECIALLY, ITS EARLY STAFF, WITHOUT WHOSE SACRIFICE & DEDICATION, WE WOULD NOT BE WHO OR WHAT WE ARE TODAY, ON SO MANY DIFFERENT LEVELS. IT IS OF PRIMORDIAL IMPORTANCE TO ME THAT THEY GET TO HEAR THOSE "THANK YOUs" THIS SIDE OF HEAVEN, IN THEIR GOLDEN YEARS!! 'NOUGH SAID!

Don't forget to check de baby out when you have a sec, keeping in mind that de pikin e Mammy na 3 Finger "typist" with ZERO IT training!! Wuna chus me for whatever it is that may be crooked or not working like it should!!)

God Bless,

Egbe Mbiwan Monjimbo

(Class of '76 – '81)

p.s HAPPY BIRTHDAY OH, BIGGEST SIS! (EBOB)

ANNOUNCING THE BIRTH OF SAKER PRIDE!!

​U.N. Ambassador ANDREW YOUNG'S 1979 VISIT TO SAKER BAPTIST COLLEGE.

Principal W.N. TAYUI introduces him to Mr. E.K. MARTIN, Mrs. B. NOKURI & Mr. RAY HOFFMAN 

as students look on.

Full Story recounted on this Website at:

Mr. WILFRED GHAWI SHOMSI

CURRENT PRINCIPAL OF S.B.C.

JULY 2016 - DATE

TRIBUTE TO SAKER BAPTIST COLLEGE 

FROM 

"THE MBIWAN GIRLS"

SAKER STUDENTS POSE TO FORM THE SAKER "S" (1967)

THE ENTRANCE TO SAKER BAPTIST COLLEGE - LIMBE, IN 1967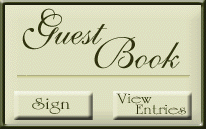 Sunday, March 2nd 2014

Hello there!

If you are an avid SakerPride Reader or recent Guest, then you must have realized that the description of what makes up the CONTENT of the Website as outlined above, has ceased to be accurate, with the addition of pages like The NOSTALGIA, ALMANAC, YESTERYEAR, REFLECTIONS and WORTH SHARING Pages!! The amazing truth is that the SAKERPRIDE baby has grown by leaps and bounds in less than 2 years of its existence, to now include these new pages that go beyond the confines of SAKER BAPTIST COLLEGE, (which remains the focus though), to encompass information regarding the SOCIETY and COMMUNITY within which the school's early students evolved, which is "THE WEST CAMEROON WORLD"! No entity or institution functions or operates in a vacuum, and S.B.C. was and is no exception. That is why I have gone on, in the additional Web Pages, to present the PROFILES of the Men & Women who made news back in the day, (ALMANAC & YESTERYEAR pages), the Sights, Sounds, Traditions, Customs and "Artifacts" that were common then, (NOSTALGIA page), enveloping it all with my thoughts and comments on various issues - past and current, (REFLECTIONS page), and spicing it all up with ageless WISDOM and LAUGHTER, (WORTH SHARING page). Based on the traffic to these new pages, my guess is that they are a Very Welcome addition, and I certainly THANK YOU ALL for continuing to VISIT and RE-VISIT this site. 

GOD BLESS YOU!!


THIS SITE IS OWNED & HOSTED BY

Mrs. EGBE ETONDE MBIWAN MONJIMBO (Graduating Class Of 1981)


EGBE ETONDE MBIWAN MONJIMBO

(GRADUATING CLASS OF 1981)

STATS FOR MOBILE SAKERPRIDE SITE (Launched on May 28 2015 with dudamobile)

March 1 - 31 (2017)

Total Site Visits: 1193

Total Page Views: 1902

May 28 2015 (launching)- April 02 2017

Total Site Visits: 42,599

Total Page Views: 64,891